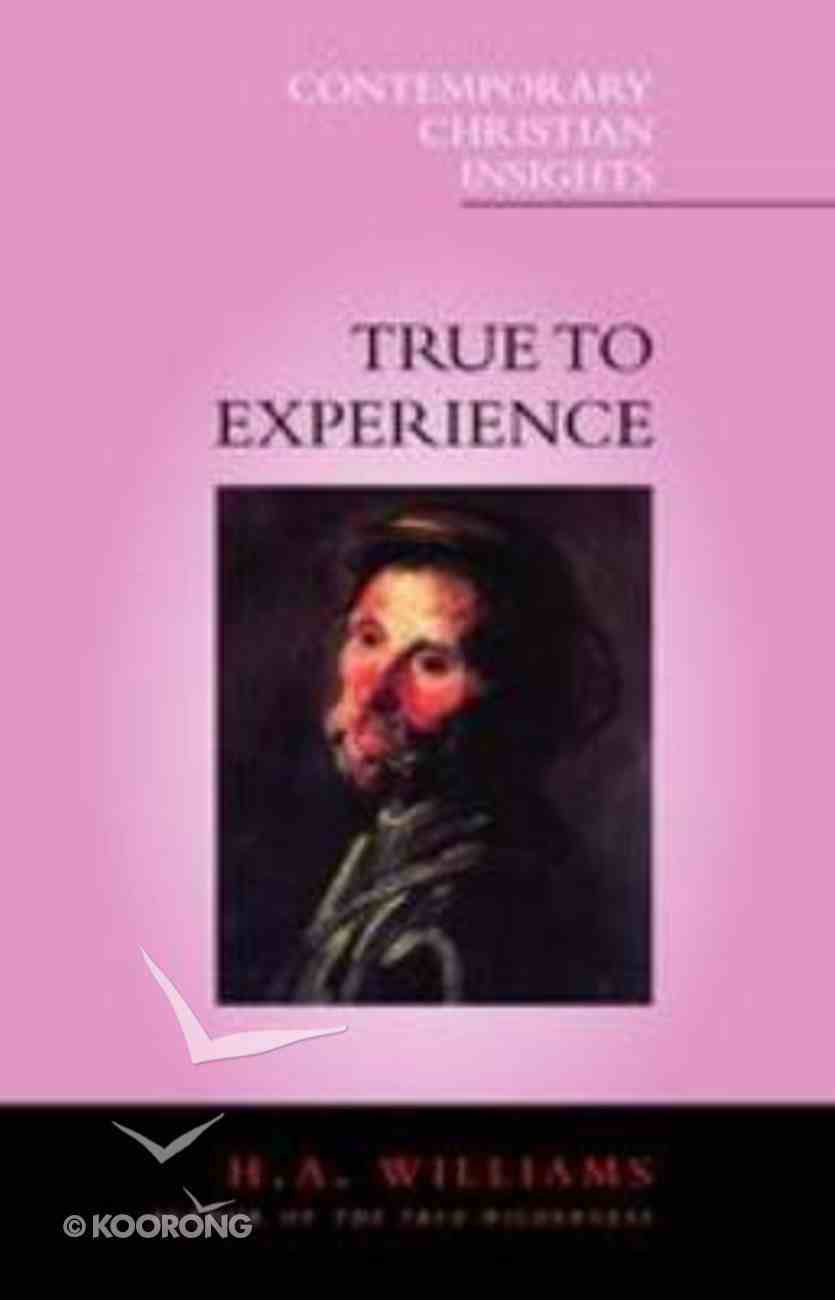 True to Experience (Contemporary Christian Insights Series)
An anthology of a lifetime's work from the books by religious teacher, H.A. Williams. The text is arranged in the major themes of H.A. Williams' writing. The book, like Williams himself, is unorthodox by the tenets of contemporary Christianity but...
Order now to secure your copy when our stock arrives.
0 Available.
---
Free Shipping
for orders over $99.
An anthology of a lifetime's work from the books by religious teacher, H.A. Williams. The text is arranged in the major themes of H.A. Williams' writing. The book, like Williams himself, is unorthodox by the tenets of contemporary Christianity but it encompasses the uncertainties and fears, the joys and sorrows common to us all. It expounds a God-given universal humanity to which both Christians and non-Christians should be able to respond.
-Publisher
The Contemporary Christian Insights series includes important new works as well as reissues of books that have had a lasting impact on popular theology.^True to Experience is an anthology of a lifetime's work from the profound and thought-provoking books by renowned religious teacher H. A. Williams. In this anthology Eileen Mable has arranged the major themes of Williams's writings, including much previously unavailable material, to create a now book by this urbane, thoughtful, and inspired teacher and preacher. True to Experience, like Williams himself, is unorthodox by the tenets of contemporary Christianity, but it encompasses the uncertainties and fears, the joys and sorrows common to us all. It expounds a God-given universal humanity to which both Christians and non-Christians can respond.
-Publisher