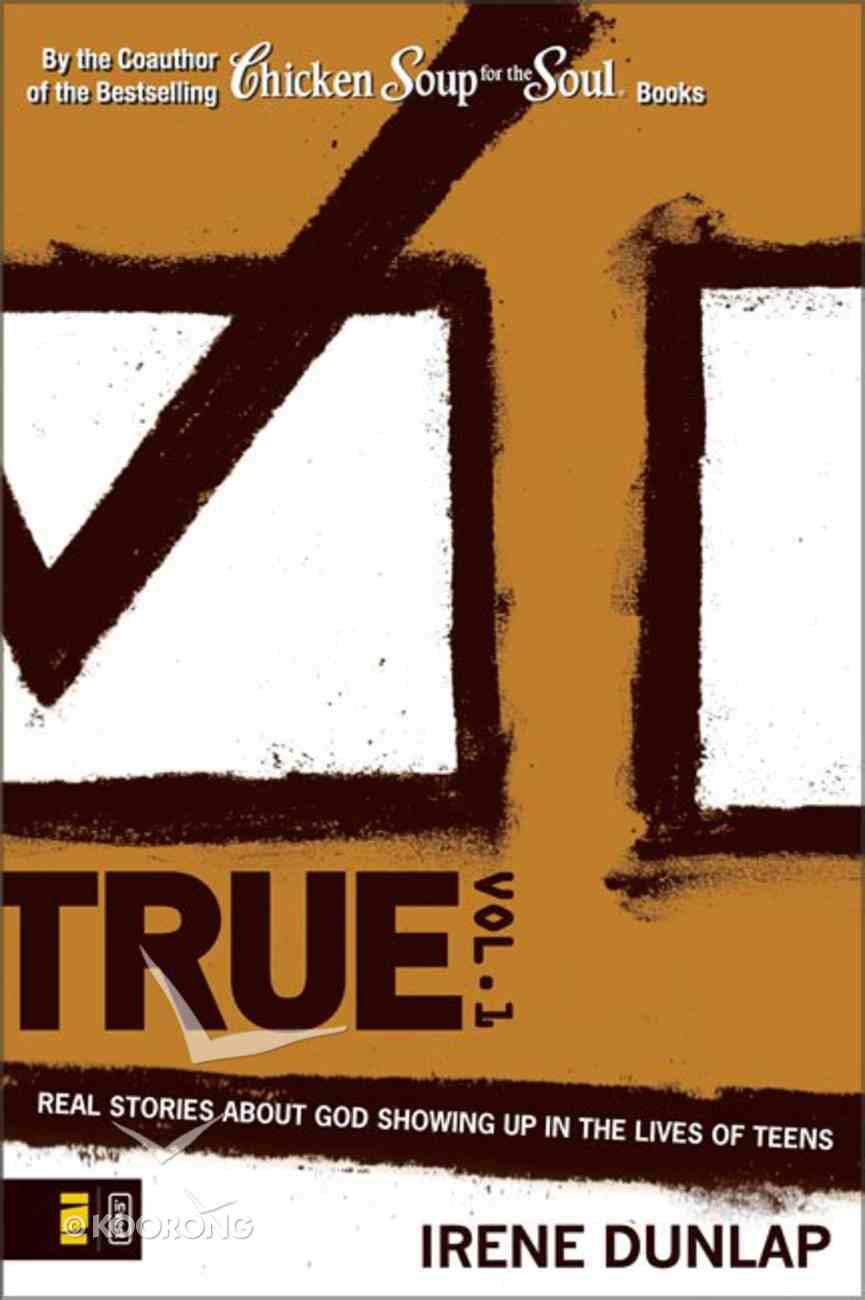 Welcome to Life. No one ever said it was going to be easy. The reality is you're going to meet up with some lies, betrayal, disappointments, pain' and that's all before lunch. Bad news, bad choices, bad luck can...
---
Free Shipping
for orders over $99.
Welcome to Life. No one ever said it was going to be easy. The reality is you're going to meet up with some lies, betrayal, disappointments, pain' and that's all before lunch.

Bad news, bad choices, bad luck can throw even the strongest person into a spiral of doubts and hard questions. Why is this happening? How will I make it? Where is God?

The good news is, you're not alone.

Meet some people that are on the same journey as you, who've experienced some of the same struggles that you have - and a few people who are still struggling. People who can honestly say, "I've been there."

These stories, most by just regular teenagers, some from members of the bands Audio Adrenaline, PAX217, Slick Shoes, and rapper/actor T-Bone, cover it: from dealing with loss, addictions and unwelcome surprises, to surviving tragedies and life-threatening situations, to holding on to faith in the middle of life's messiness.

If you've ever battled with believing in what you can't see, these real, raw, no-holds-barred stories will inspire you to hold on to hope - and to recognize God when He shows up, no matter what.

-Publisher
Every young reader will see himself; every young reader will see a way that she can learn from a story and touch another's life. Overcoming sorrow, finding joy, dealing with addictions, realizing self-esteem, and, beyond that, self-respect, deflecting rejections, learning to encourage, and--best of all--finding God in surprising, hidden, and unbelievable places. This is what readers will discover.
-Publisher
True Vol. 1 - Real Stories About God Showing Up in the Lives of Teens Copyright 2003 by Youth SpecialtiesYouth Specialties Books, 300 South Pierce Street, El Cajon, CA 92020, are published by Zondervan, 5300 Patterson Aveune SE, Grand Rapids, MI 49530Library of Congress Cataloging-in-Publication Data TRUE : real stories about God showing up lives of teens / general editor, Irene Dunlap. p. cm. Summary: A collection of real-life stories of God''s presence in personal situations, both the ordinary and the more challenging, that help reveal the true nature of God in the universe and His work in people''s lives. ISBN 0-310-25268-7 (v. 1 : pbk.) 1. Teenagers--Religious life. [1. Christian life. 2. God.] I. Dunlap, Irene, 1958- II. Title. BV4531.3.T78 2004 242''.63--dc22 2003015784Unless otherwise indicated, all Scripture quotations are taken from the Holy Bible: New International Version (North American Edition). Copyright 1973, 1978, 1984 by International Bible Society. Used by permission of Zondervan.All rights reserved. No part of this publication may be reproduced, stored in a retrieval system, or transmitted in any form or by any means-electronic, mechanical, photocopy, recording, or any other-except for brief quotations in printed reviews, without the prior permission of the publisher.Web site addresses listed in this book were current at the time of publication. Please contact Youth Specialties via e-mail (YS@YouthSpecialties.com) to report URLs that are no longer operational and replacement URLs if available.Editorial and art direction by Rick MarschallEditing by Janie WilkersonProofreading by Laura GrossCover and interior design by electricurrentDesign assistance by Sarah JongsmaPrinted in the United States of America04 05 06 07 08 09 / DC / 10 9 8 7 6 5 4 3 2 1Under Control He is a God of Protection "Because he loves me," says the Lord, "I will rescue him; I will protect him, for he acknowledges my name." -Psalms 91:14We sat there on the curb, watching photos of my family drift eerily, slowly into the street, their edges glowing and gradually turning each photo into black ash. One family memory after another-gone.It was the fourth of July. Actually it was the fifth, very early in the morning. We weren''t touring then, so we had hung out all day having a barbecue with friends. Afterward, we went back to my house; my parents were gone on a business trip about an hour away. We decided to watch one of our favorite movies of all time, Rad. It''s like the greatest movie in the whole world.Pretty soon a friend named Gary showed up and we stayed up until at least three, eating popcorn and watch- ing more movies. Finally, only Dave, Gary, and I were left. Since it got so late, we all crashed in the bedrooms upstairs.Only Dave heard the persistent pounding that woke him up about an hour later. It was pitch black. Someone was pounding on the front door and wasn''t showing any signs of stopping.Dave made his way into the hallway upstairs. Sparks were falling down through the entrance to the attic and into the hall on the second floor. The house was burning!Dave ran back to where Gary was sleeping. By now, the noise from the fire was deafening. It sounded like a freight train was coming through. He woke Gary up and yelled at him to wake me and then get out. Then he ran back down the hall through the sparks and downstairs to see who was at the door. It was jammed. Whoever was on the other side had pounded so hard that it had messed up the door. Dave yanked and pulled until he finally got it open.There on the front porch stood a guy that seemed pretty wasted. "Your house is on fire, man! You gotta get out now!" he screamed. His girlfriend was in the car in the driveway. He told Dave that she was calling 911. Gary tried to wake me, but that''s never an easy deal. I''m a very deep sleeper-pretty much nothing can wake me up. I just shouted at Gary to get away and turned over. Gary shook and yelled at me until I finally understood that there wa
-Publisher
Patty Hansen, a mother of two, is President of Legal and Licensing for Chicken Soup for the Soul Enterprises, Inc. She also coauthored, with Irene Dunlap, Chicken Soup for the Kid's Soul and Chicken Soup for the Preteen Soul. Together they created www.PreteenPlanet.com, a fun, difference-making Web site for kids, ages 8-14.