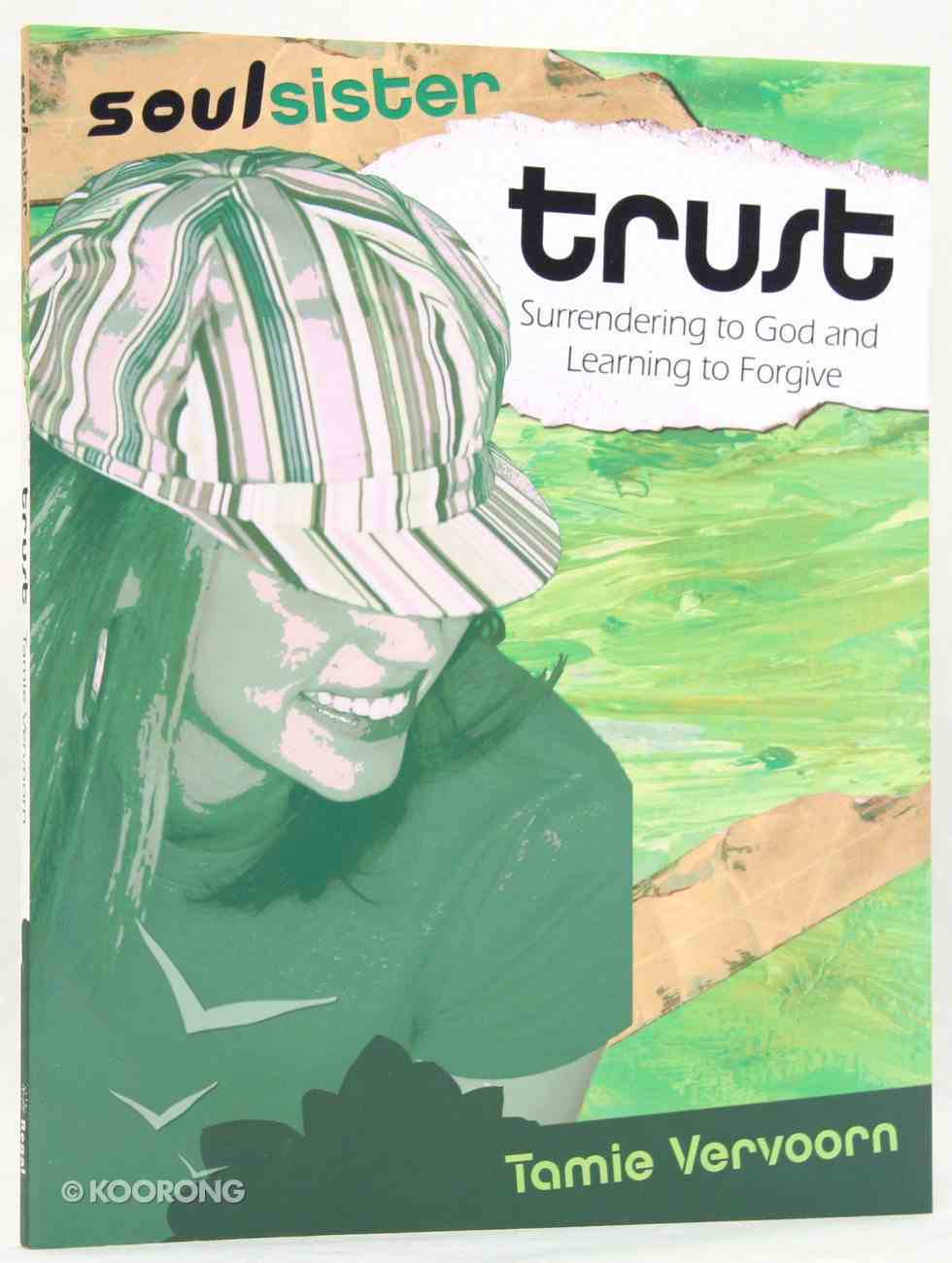 Trust (Soul Sister Series)
In a world full of uncertainty, who can you trust? Not your boyfriend. Not your best friend. Only God! Through the 12 different sessions in Trust, you'll learn from the real-life (and sometimes messy) experiences of author Tamie Vervoorn and...
---
Free Shipping
for orders over $99.
In a world full of uncertainty, who can you trust? Not your boyfriend. Not your best friend. Only God! Through the 12 different sessions in Trust, you'll learn from the real-life (and sometimes messy) experiences of author Tamie Vervoorn and others about the power of surrendering your life to God. He has a great plan for you! And if you trust Him with your dreams and hopes, you'll find He'll be with you each step of the way. You'll also discover: Why lying destroys trust, Respect for others, The power of forgiveness, Why buying "stuff" doesn't ultimately satisfy, What it means to authentically follow Christ, Why people will always let you down-but God won't! Short prayers, Scripture, questions for personal reflection and activity ideas for group use are also included. Book jacket.
-Publisher

Who are you going to trust? We live in a world where taking control of your own life (and often trying to control the lives of others) is normal and expected. To drop the big dreams and decisions of your life into the hands of some unseen god sounds crazy to most people, but God's girls believe in the unseen and trust that God has the biggest and best plan for their lives. In Trust, young women will learn from the real-life (and sometimes messy) experiences of author Tamie Vervoorn and others on how to surrender their lives to God, to faithfully follow Christ and to learn to forgive because they've been forgiven.


-Publisher
<div><span style="font-family: Arial;"><span style="font-size: small;"><strong>TAMIE VERVOORN </strong>graduated from Westmont College and spent six years touring with the evangelistic hip-hop group GX International, traveling to such places as New Zealand, Australia, India, Brazil, and parts of Europe, including Scandinavia. She has since put down her roots in Seattle, Washington, where she is a writer and a Pilates instructor. Her writing has appeared in magazines like <em>Brio</em> and <em>Go</em>. As an intercessor, she longs to see Seattle transformed for Christ. When not writing or teaching, Tamie can be found dancing, enjoying a local coffee house or exploring the mountains around Seattle.<br /> </span></span></div>