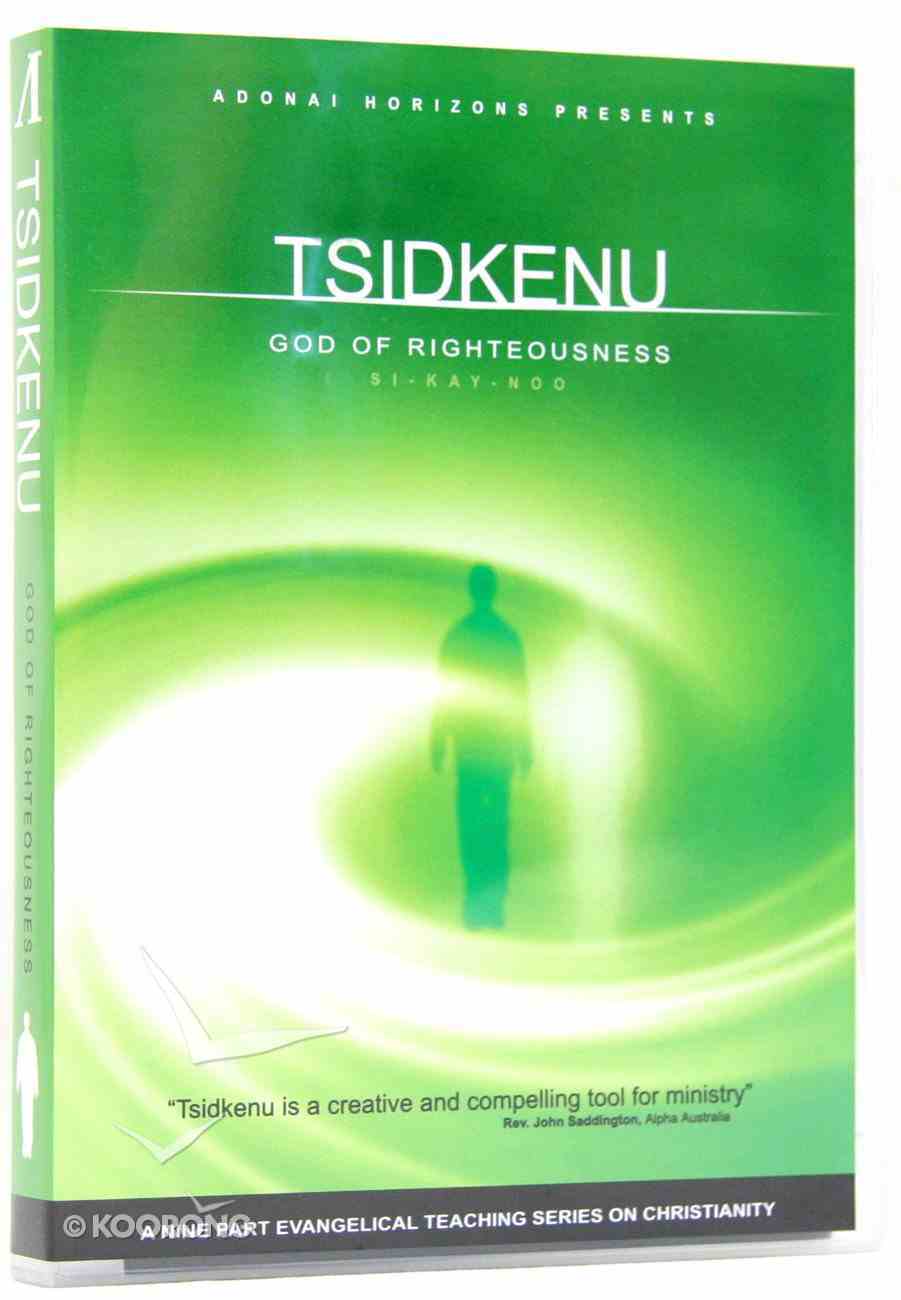 "TSIDKENU" (si-kay-noo) is a Hebrew word meaning "righteousness" TSIDKENU, GOD OF RIGHTEOUSNESS is a nine-part teaching series focused on the foundational truths of the Christian faith for young people and adults. It's presented as a documentary about the making...
This item is a special order. Payment is by credit card only. Orders for this item cannot be cancelled or returned.
0 Available.
---
Free Shipping
for orders over $99.
"TSIDKENU" (si-kay-noo) is a Hebrew word meaning "righteousness"

TSIDKENU, GOD OF RIGHTEOUSNESS is a nine-part teaching series focused on the foundational truths of the Christian faith for young people and adults. It's presented as a documentary about the making of an imaginary movie, following the lives of six young people; depicting their reactions to a catastrophic world-wide event, and tracing their journeys as they try to make sense of their world in the light of all that has happened.

Viewers gain insight into the lives of these six individuals, who find themselves desperately searching for answers to the big questions of life; answers that the world cannot give them, leading them to consider the existence and relevance of Jesus.

Each of the nine episodes is approximately 20 minutes long, and focuses on different topics central to the Christian faith. Material is presented on three levels - watching, reading, and listening - through the use of visuals, Bible texts, and interviews. It is a powerful tool for ministry designed to stimulate small group discussion. Suited to ages 15 and over.

"TSIDKENU offers the gospel of Christ in a dynamic and relevant format that generates an environment where young people can openly search for answers and discover the truth"
- Adam Behr, 24. Youth Pastor.

- Publisher
Bestsellers in Ministry Resources