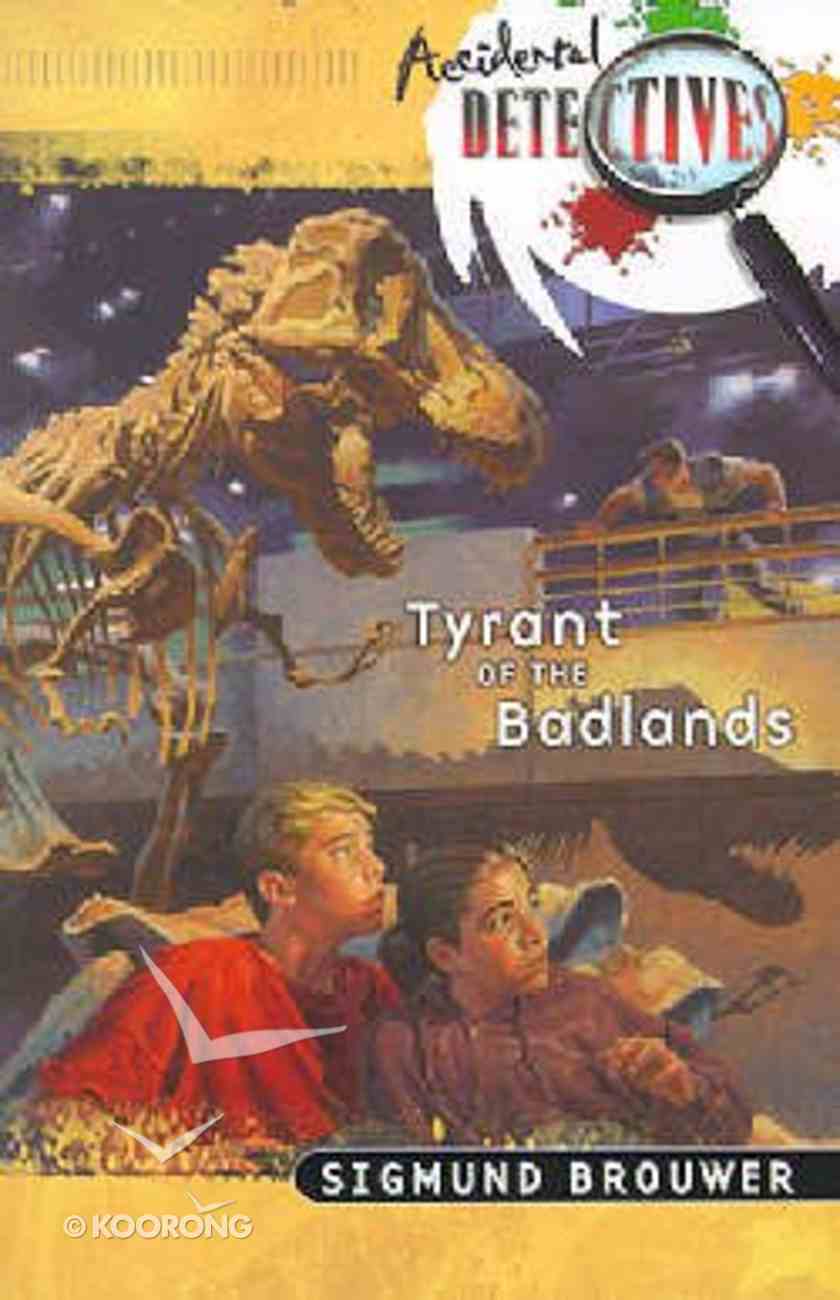 Tyrant of the Badlands (Accidental Detectives) (#04 in Accidental Detectives Series)
---
Free Shipping
for orders over $99.
27 Chapters
-Publisher
Book 3 of The Accidental Detectives, great adventures for reluctant readers! Ricky and his friends are eagerly anticipating their trip to the Alberta Badlands, famous for dinosaur discoveries. But when his friends disappear and Ricky is accosted, it looks as though this dream vacation is turning into a nightmare! Can Ricky figure out who is behind the kidnappings?
-Publisher
The Alberta Badlands are famous for their dinosaur discoveries, and Ricky is excited to visit, until his friends vanish. He has to find out who??'s done the kidnapping before it??'s too late. Accidental Detectives book 4.
-Publisher
Life as first class jerk is more challenging that it appears. Ricky Kidd and his friends are eagerly anticipating their visit with Ricky's grandfather in the Alberta Badlands, home of the famed tyrannosaurus rex. But when Rick's grandfather asks him to come a few days early for a special project, things start to get strange in a hurry! Grandfather John's plan to trnsform Ricky into Rocky - juvenile delinquent and undercover agent takes a bit of getting used to, but it seems to be working perfectly. In fact, it is working a little too well. As Ricky is drawn deep into a dangerous plot, his faith and courage are tested to the max. Discovery means certain death!
-Publisher
Sigmund Brouwer is the award-winning author of scores of books, from youth fiction to adult thrillers. His books has been lauded in publications such as Library Journal and Booklist and he has received the Alberta Film and Literary Arts Writing Grant twice. He speaks at schools, home-schooling conventions, writing camps and seminars to provide encouragement to reluctant readers and writers and to encourage youth to follow their dreams of a career in writing. He co-founded The Young Writer's Institute with education expert Debra Bell. Brouwer teaches writing courses at Red Deer College. Brouwer, his wife and daughter divide their time between Tennessee and Alberta.- Publisher.