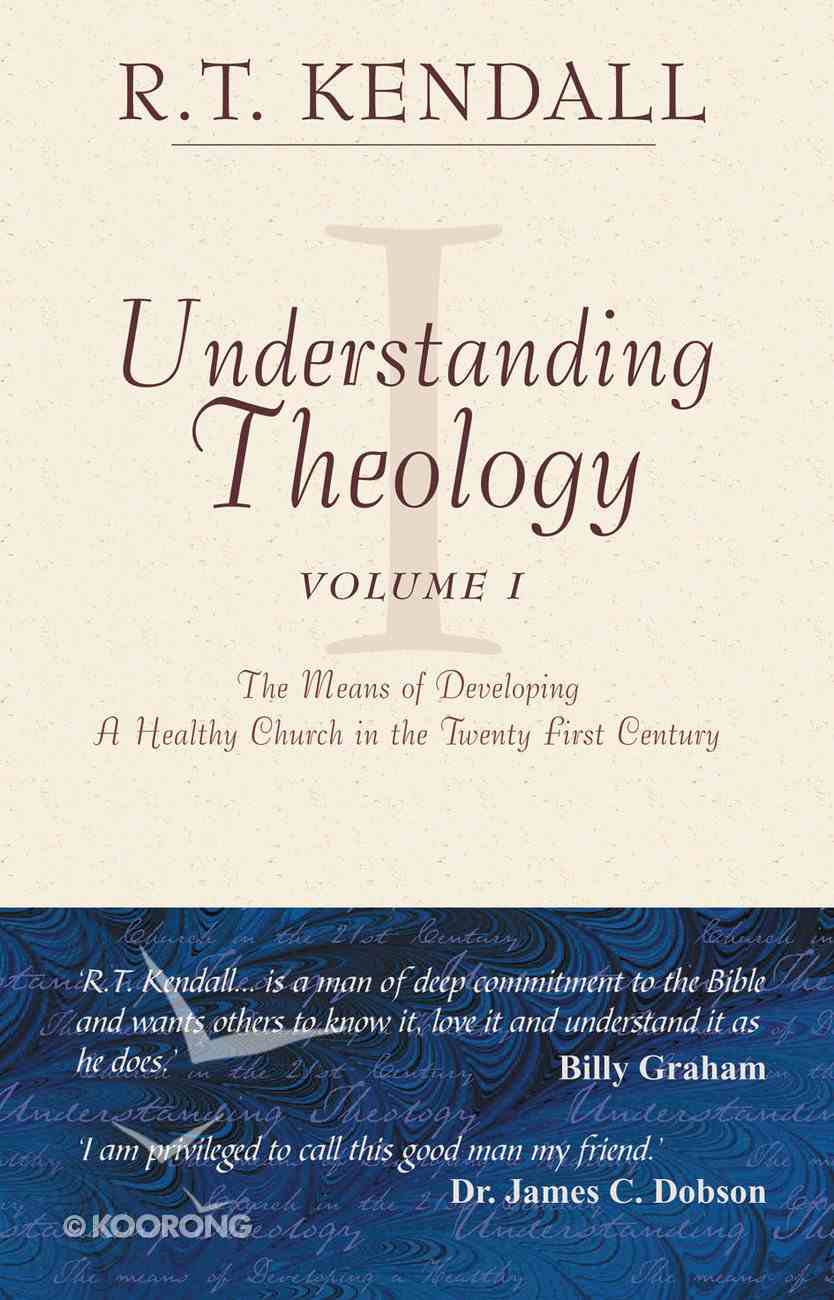 Understanding Theology (Vol 1)
Every major doctrine is covered. R.T aims to have a balance between the theoretical and practical, generally following the explanation of a doctrine with a study on working it out in practice.
Supplier is out of stock indefinitely
Unavailable
---
Free Shipping
for orders over $99.
Every major doctrine is covered. R.T aims to have a balance between the theoretical and practical, generally following the explanation of a doctrine with a study on working it out in practice.
-Publisher
Volumes I and II of Understanding Theology have been tremendously well received. They have almost created a new genre due to their unique means of communicating truths from the Bible. Taken from subjects covered in the Westminster School of Theology they are a comprehensive handbook of practical theology. The content and format of the books are their strength each volume contains a list of doctrinal subjects that occur again and again in adult Sunday Schools, House Groups, Bible studies and congregational meetings. Each subject is dealt with in outline form giving you the maximum information in a way that is easily digestible. If you want to work your way through a doctrine and its practical outcome then Understanding Theology has been designed for you.
-Publisher
The content and the format of the book are its strengths - the content is searching, clear, profound and fair minded. Rather than 'duck' an issue R.T. explains both sides of an argument - showing its history and logical development. The book is laid out in outline form. This enables you to see the clear pattern of the source and development of a doctrine whilst accessing the information as succinctly as possible. People from a wide spectrum of evangelical belief have found this a very helpful doctrinal series. It has brought them and will bring you, closer to the Bible in your understanding and closer to God in your life.
-Publisher
R. T. Kendall (D.Phil, Oxford) was the pastor of Westminister Chapel in London, England, for twenty-five years. He is well known internationally as a speaker and teacher. Dr. Kendall is the author of more than 40 books, including The Thorn in the Flesh, Grace, In Pursuit of His Glory, The Sensitivity of the Spirit, Total Forgiveness, Just Say Thanks!, Pure Joy, and The Anointing: Yesterday, Today, Tomorrow. He is now the director of R T Kendall Ministries in America, and he resides in Florida.-R T Kendall Ministries