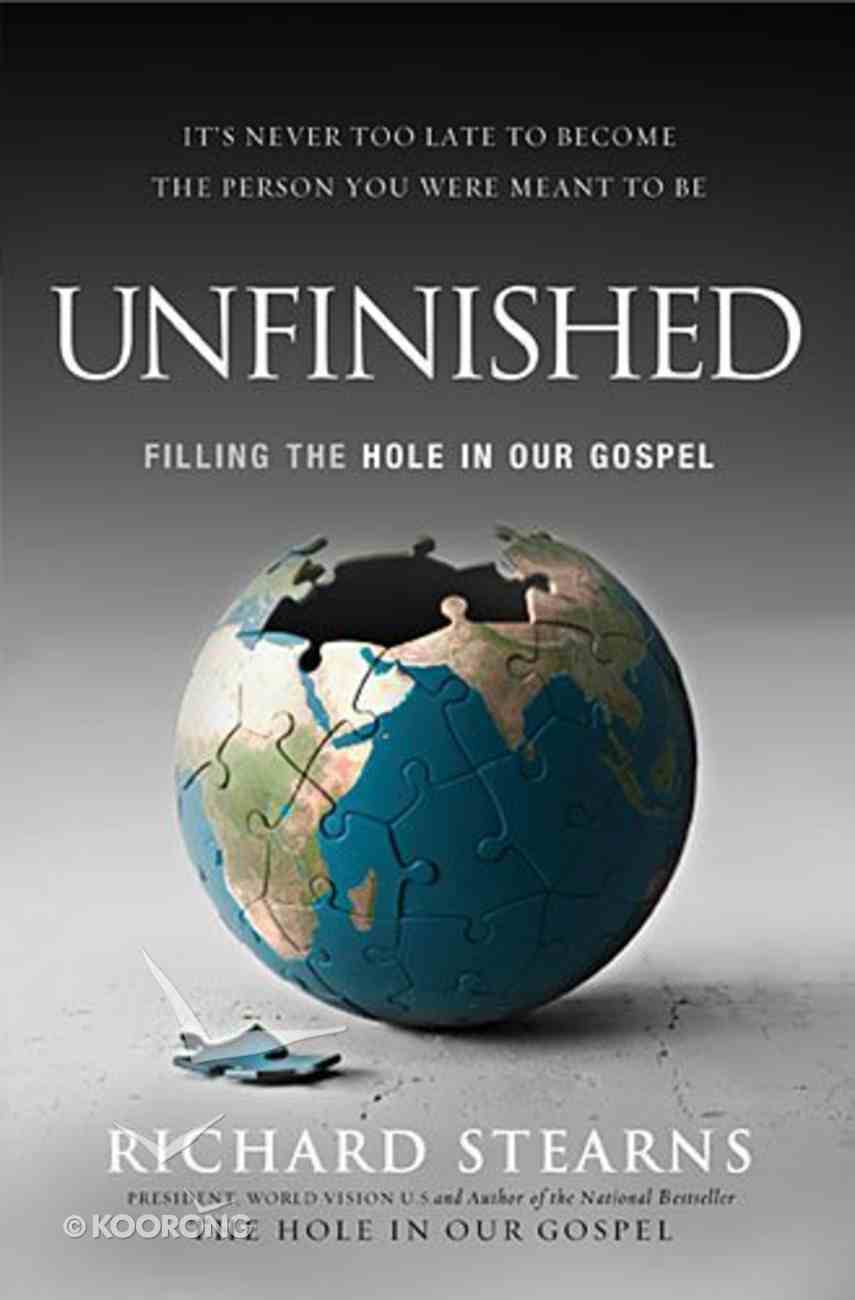 Believing Is Only the Beginning Do you long for a deeper sense of meaning and purpose in your life? Do you believe all the right things, go to church, and faithfully read your Bible, still feeling that something is...
Order now to secure your copy when our stock arrives. eBook is Available.
0 Available. Expected to ship in 6 to 7 weeks from Australia.
---
Expected to ship in 6 to 7 weeks from Australia.
---
Free Shipping
for orders over $99.

Believing Is Only the Beginning


Do you long for a deeper sense of meaning and purpose in your life? Do you believe all the right things, go to church, and faithfully read your Bible, still feeling that something is missing? You may be right.


Two thousand years ago Jesus gave an urgent assignment to his followers right before he left. At its essence it was not just an invitation to believe; it was a bold call to action. It was a challenge to go into the world to reclaim, reform, and restore it for Christ.


Simply stated, the message of this book is that God has invited you to join him in this world-changing mission. And if you are not personally participating in God's great endeavor, you could be missing the very thing he created you to do.


Best-selling author Rich Stearns invites you not just to stand on the sidelines but to get into the game. That is when the adventure begins.


"Unfinished, just might challenge everything you thought you understood about your Christian faith. Unfinished is a call to finish the job Christ gave his church to do. If every Christian read this book and took it seriously, the world would never be the same again."-Bill Hybels, senior pastor, Willow Creek Community Church; and chairman, Willow Creek Association


"Just when I've gotten comfortable with my faith, here comes Rich Stearns, reminding me what matters and who God loves and why. Just when my world is the way I want it, Rich reminds me the world is not the way God wants it. Hungry families. Malnourished kids. Just when I dare think my work is done, Rich reminds me that we are just getting started. First in The Hole in Our Gospel, now in Unfinished, Rich gives me a kind, gracious kick. Thanks, Rich. (I think.)"-Max Lucado, pastor and best-selling author


"Okay, admit it: sometimes you wonder . . . don't you? Is this it? The life you're living. Is there more? From his journey in corporate and nonprofit leadership-in very good causes-Rich Stearns concludes there is, indeed, more. More purpose. More meaning. More life. In Unfinished you will discover how your life can be about more."-Elisa Morgan, author; speaker; publisher, FullFill; and president emerita, MOPS International


"Rich Stearns has done it again! In this winsome, engaging, and challenging book, he calls us back to some of the key issues of what it means to be followers of Christ in a world full of distractions and false gods. This is a book for everyone, about finding the place of our calling in God's global mission. It is a book about fulfillment, adventure, and a lifetime of transformation. It made me hungry for more of the life God has in store for us."-Dr. Stephen Hayner, president, Columbia Theological Seminary


"Your story can be a part of the Great Story. Rich Stearns knows the story and lives the story. Unfinished may call you to the greatest chapter of your life."-John Ortberg, senior pastor, Menlo Park Presbyterian Church; and author, Who Is This Man?


"Insightful and inspirational work from one of the most important evangelical voices of our time. Rich Stearns reminds us about God's initiative in the world and [shows] that we are privileged to participate in God's unfolding story in the world. With powerful stories and practical solutions, Unfinished directs us out of our passivity toward an active and authentic faith."-Soong-Chan Rah, author, The Next Evangelicalism; and Milton B. Engebretson Associate Professor of Church Growth and Evangelism, North Park Theological Seminary


"The kingdom is both already and not yet, the work of Christ both finished and to be completed. Stearns reminds readers of every Christian's responsibility to live on mission, in light of Jesus' example and call. Richard shows us by his life, the ministry he leads, and the passion of this book that there is much to be done and we are to be a part of God's grand plan."-Ed Stetzer, president, LifeWay Research; and author, Subversive Kingdom


"Every generation of Christians needs a wake-up call to remind us of how serious and strenuous are the demands of discipleship. May Rich Stearns's Unfinished be that alarm for our time."-David Neff, editorial vice president, Christianity Today


"Do you ever battle with a deep sense of dissatisfaction in your life, a knowing that you were made for more? In a world that still peddles the lie that more stuff will fulfill us, Rich points us to the truth that in losing ourselves for the sake of the kingdom of God, we will find ourselves. Believing in Christ is just the starting line; running the race is what we were made for."-Sheila Walsh, author, God Loves Broken People






-Publisher
Richard Stearns brought nearly 25 years of corporate experience to World Vision when he became the president of its US operations in June 1998. Stearns holds an MBA form the Wharton School at the University of Pennsylvania. His professional career began in marketing with the Gillette Company. From 1977 to 1985, he held various roles with Parker Brothers Games, culminating in his appointment as president in 1984. In 1985, he became a vice president at The Franklin Mint, then joined Lenox in 1987 as president of Lenox Collections. In 1995, Stearns was named president and chief executive officer of Lenox Inc. As president of World Vision Inc., Stearns is responsible for US operations, which include fund raising, advocacy, and program development. Stearns and his wife, Renee, have been World Vision supporters since 1984. They have five adult children and live in Bellevue, Washington.
Bestsellers in Christian Living