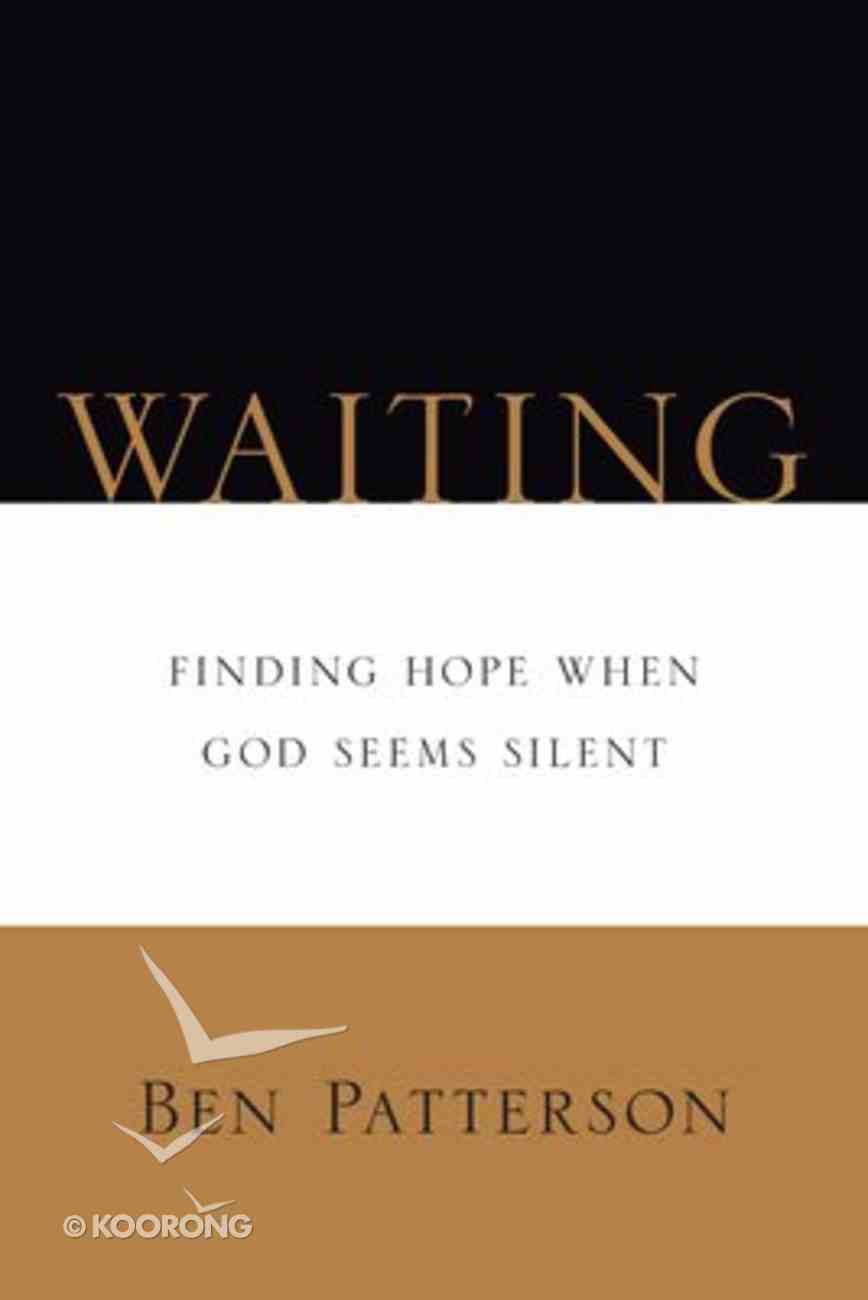 Are you waiting? For a spouse, for a child, for a new career, for healing, for relief in an unhappy marriage? Patterson uncovers two virtues of waiting patiently: humility and hope. You'll learn how humility teaches us that we exist...
Out of Stock
Available to Order
---
Expected to ship in 4 to 5 weeks from Australia.
---
Free Shipping
for orders over $99.
Are you waiting? For a spouse, for a child, for a new career, for healing, for relief in an unhappy marriage? Patterson uncovers two virtues of waiting patiently: humility and hope. You'll learn how humility teaches us that we exist for God's sake, not our own; and how hope assures us that there is something worth waiting for.
-Publisher
Waiting . . .In a dead-end career for a breakthrough . . . In an unhappy marriage for relief or escape . . . In a chronic illness for a ray of hope . . . In solitude for the loneliness to subside . . . In turmoil for peace to come . . . Sometimes we find our lives placed on hold. Deep questions begin to surface. How long must I wait? Is there any meaning to all this waiting? Can I trust God?We can't help but wonder what is happening--and why?InWaiting, Ben Patterson uncovers two cardinal virtues required for successful waiting--humilityandhope. You will learn how humility teaches us we exist for God's sake, not for our own; and you will learn how hope assures us that there is something worth waiting for.
-Publisher
Ben Patterson is chaplain of Westmont College. A regular conBen Patterson is chaplain of Westmont College. A regular contributor to Leadership Journal, he is also the author of sevtributor to Leadership Journal, he is also the author of several books, including Serving God and Waiting. eral books, including Serving God and Waiting. C
Introduction: Why Wait?
1. Naked I Came, Naked I Shall Depart (job 1)
2. Wth Friends Like These, Who Needs Enemies? (job 4-25)
3. Cosmic Egotism (job 26-42)
4. Journey On A Promise (genesis 12:1-9)
5. A Mirror, Not A Model (genesis 12:1-20)
6. The Road Less Traveled (genesis 13:1-18)
7. Counterfeit Faith (genesis 16:1-16)
8. Keep On Laughing (genesis 18)
9. Partners In Waiting (genesis 18:16-33)
10. Faith's Ultimate Test (genesis 22:1-19)
Epilog
Bestsellers in Christian Living