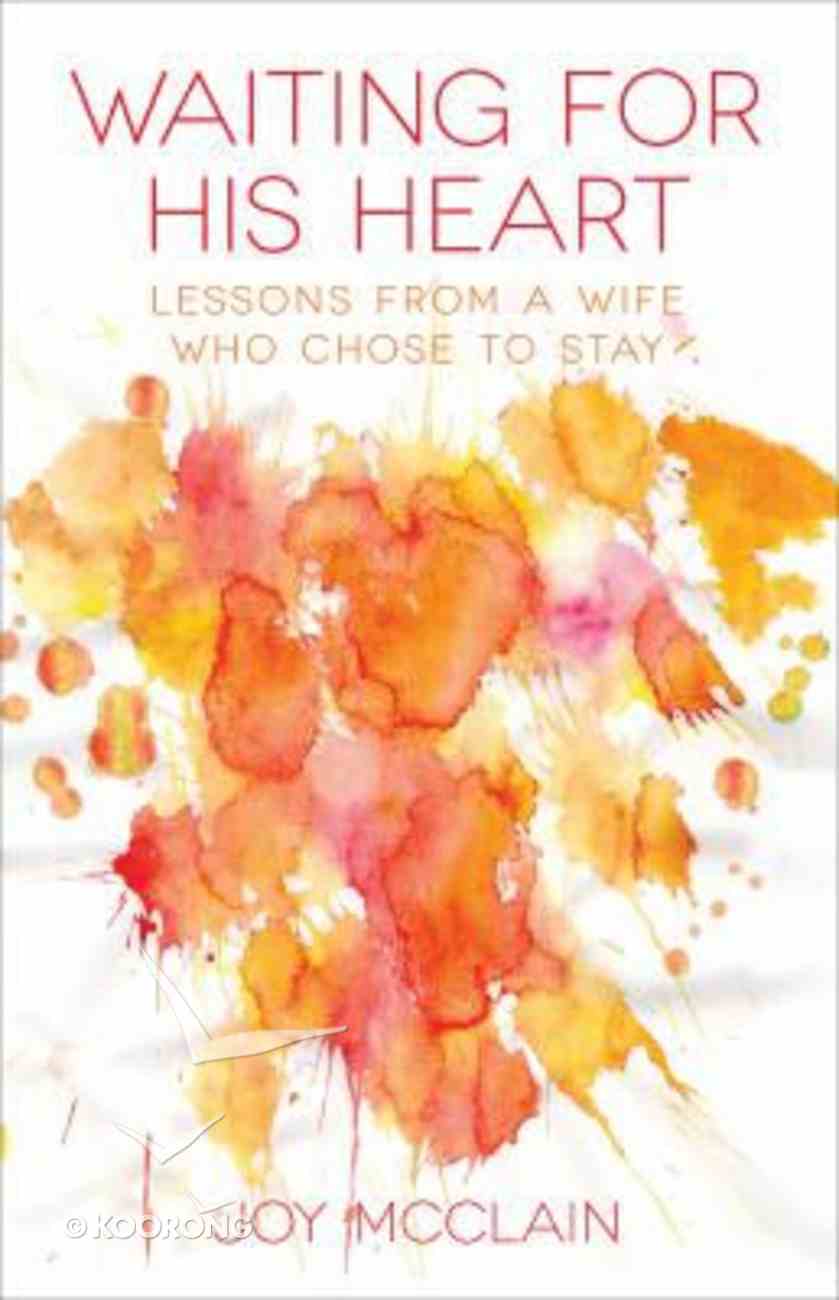 God tells us to love our enemies. But what about loving and honoring a husband who chooses to walk away from his family, setting up residence in a prison of addiction? Seldom is there a faith with the tenacity...
---
Expected to ship tomorrow from Australia.
---
Free Shipping
for orders over $99.


God tells us to love our enemies. But what about loving and honoring a husband who chooses to walk away from his family, setting up residence in a prison of addiction? Seldom is there a faith with the tenacity that the author displayed during her twenty-two years of praying, enduring tremendous trials and sorrow.


"I will honor my vow, no matter what," were words spoken by this young bride, believing in the promise of new life and vows spoken. The "no matter what" took this family on such a seemingly discouraging journey that even Christian family and friends believed restoration was impossible. Joy learned to place her complete hope in Christ alone, believing that God's mercy and grace is sufficient to reach even the darkest and most hardened heart - including her own.

A beautiful, transparent portrait of redemption as marriage is viewed as a living, breathing example of Christ and His bride. Readers will be encouraged and equipped to persevere through deep marital waters.

-Publisher
<div><p>introduction</p><p>part One: Giving Your Heart Away</p><ol><li>marriage - Divinely Designed By God</li><li>do You Trust Me?</li><li>just Who's Bride Am I?</li><li>he's The Problem!</li><li>proverbs 31 Woman...in Your Dreams</li><li>a Broken Vessel</li><li>god Didn't Walk Out The Door</li><li>across The Atlantic - Refreshing My Soul</li><li>how Long, Oh Lord?</li><li>battle On My Knees</li><li>plan Your Wedding!</li><li>in The Darkest Hours, Just Before Dawn</li><li>forgiveness And Restoration</li><li>day Of Redemption</li></ol><p>part Two: I Will Repay Your For The Years The Locusts Ate Away Joel 2:25</p><ol><li>no Longer Afraid?</li><li>the Children Speak</li><li>my Beloved's Journey</li></ol><p>part Three: Lessons Learned Along The Way</p><ol><li>your Maker Is Your Husband</li><li>under Mercy - Choosing To Forgive</li><li>it Wasn't Supposed To Be Like This</li><li>god Loves Me</li><li>the Promises Are For Me Too</li><li>guard Your Heart</li><li>keeping Your Marriage Private</li><li>lord, Send Me!</li><li>the Word Of God</li></ol><p>part Four: Walking It Out: Examining Your Own Heart Personal Study</p></div>
Bestsellers in Relationships