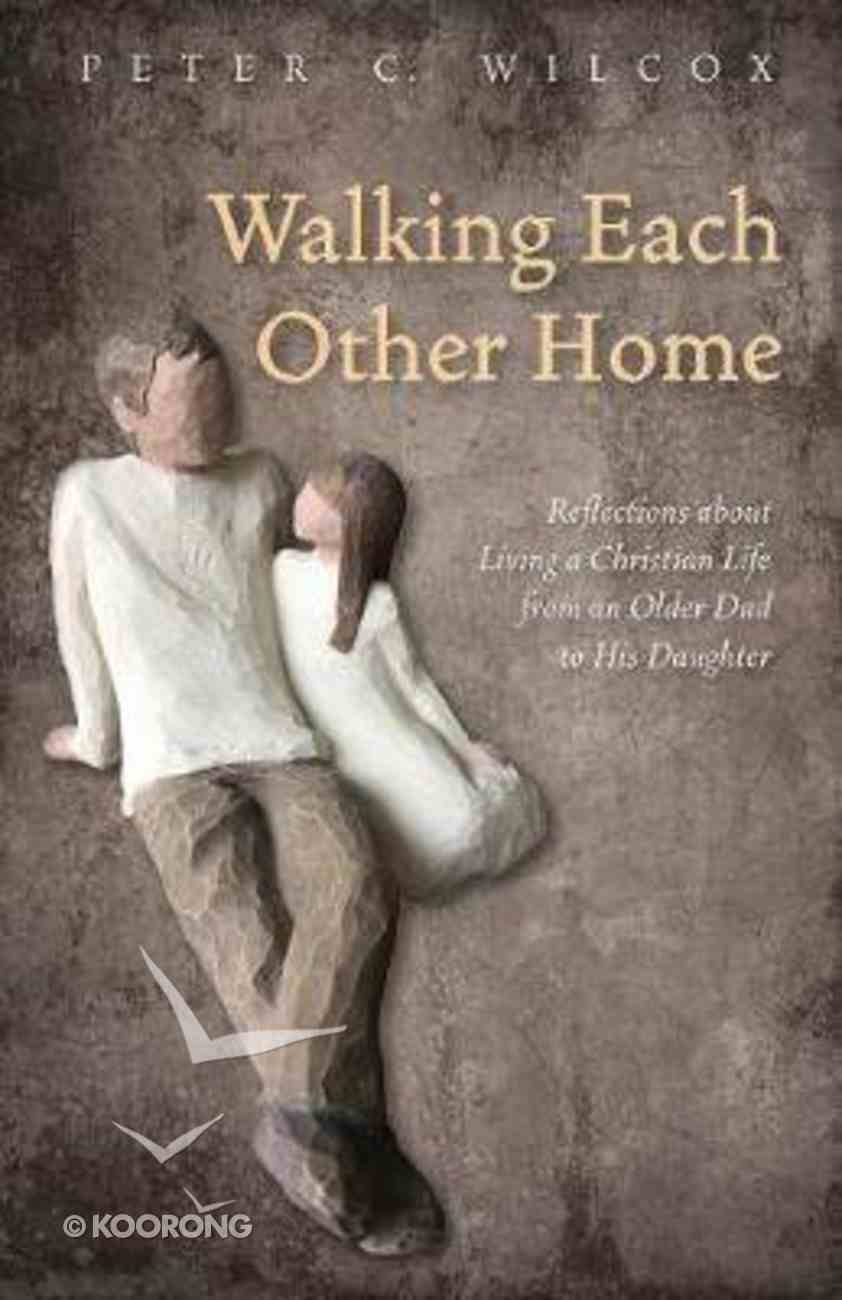 The English writer G. K. Chesterton once wrote: ""Nothing taken for granted; everything received with gratitude; everything passed on with grace."" These reflections are the author's effort, as an older father, to pass on to his daughter, with grace, what...
Available Now.
1 Available
---
Expected to ship tomorrow from Australia.
---
Free Shipping
for orders over $99.
The English writer G. K. Chesterton once wrote: ""Nothing taken for granted; everything received with gratitude; everything passed on with grace."" These reflections are the author's effort, as an older father, to pass on to his daughter, with grace, what he believes is truly important in life. When his daughter was young, he used to tell her that his constant prayer was to live long enough so that ""I can get you raised!"" Thankfully, that prayer has been answered. But parenting is a life-long process that evolves as we and our children grow older. Through the years, Dr. Wilcox has discovered that being an older father has advantages and disadvantages. If age gives one more life experience and wisdom, then hopefully these reflections will be a way that he can share his life and wisdom with her and others. Throughout thirty years as a psychotherapist and spiritual director, Dr. Wilcox counseled many fathers who were genuinely trying to be good parents. This book is intended to help fathers influence, in a positive way, the life choices their daughters will make. It is an invitation to explore how we can continue to help our daughters grow spiritually and psychologically into the person God is calling them to become. ""Walking Each Other Home is [Dr. Wilcox's] best yet, describing a path for a successful life. Though written for his family, his giving nature courageously shares his life experiences with us. This book is like the acorn he describes; with study and challenging application the reader has the opportunity to blossom into a strong oak."" --Stuart Watson, President, Shenandoah Valley Enterprises ""This is a truly remarkable, loving and lasting gift from a dedicated father to his daughter. A treasure for all who read it."" --Mary Theresa Reif, Early Childhood Educator, Retired ""Deeply personal, yet universal. In Walking Each Other Home, Peter invites his daughter and his readers to love the mysteries that comprise every life, and to see our inter-connectedness. Rich in wisdom, this book deserves to be read and reread over the course of a lifetime."" --Kathy Haynes, Scientist ""Walking Each Other Home is a heartfelt and precious gift from a father to his only daughter. Peter Wilcox has woven together his thirty years of counseling experience and his experience as a father into a simple, but elegant roadmap for obtaining a meaningful life."" --Michael P. Wall, Psychotherapy and Organizational Practice Owner ""Dr. Wilcox's sagacious viewpoints and insightful personal anecdotes provide the reader with the essential foundation needed to cope with the dichotomies and struggles of life in a positive and benevolent manner."" --Raul Acosta, United States Naval Academy Blue and Gold Information Officer Peter C. Wilcox, a psychotherapist and spiritual director for over thirty years, holds a doctorate in theology from the Catholic University of America, has taught at the Washington Theological Union, Loyola University Maryland, and St. Bonaventure University. He has directed retreats and conducted seminars on personality development and spiritual growth. There Are No Right Answers to Wrong Questions, the most recent of his four books, was published in 2016. Dr. Wilcox lives with his wife, Margaret, in South Carolina.
-Publisher