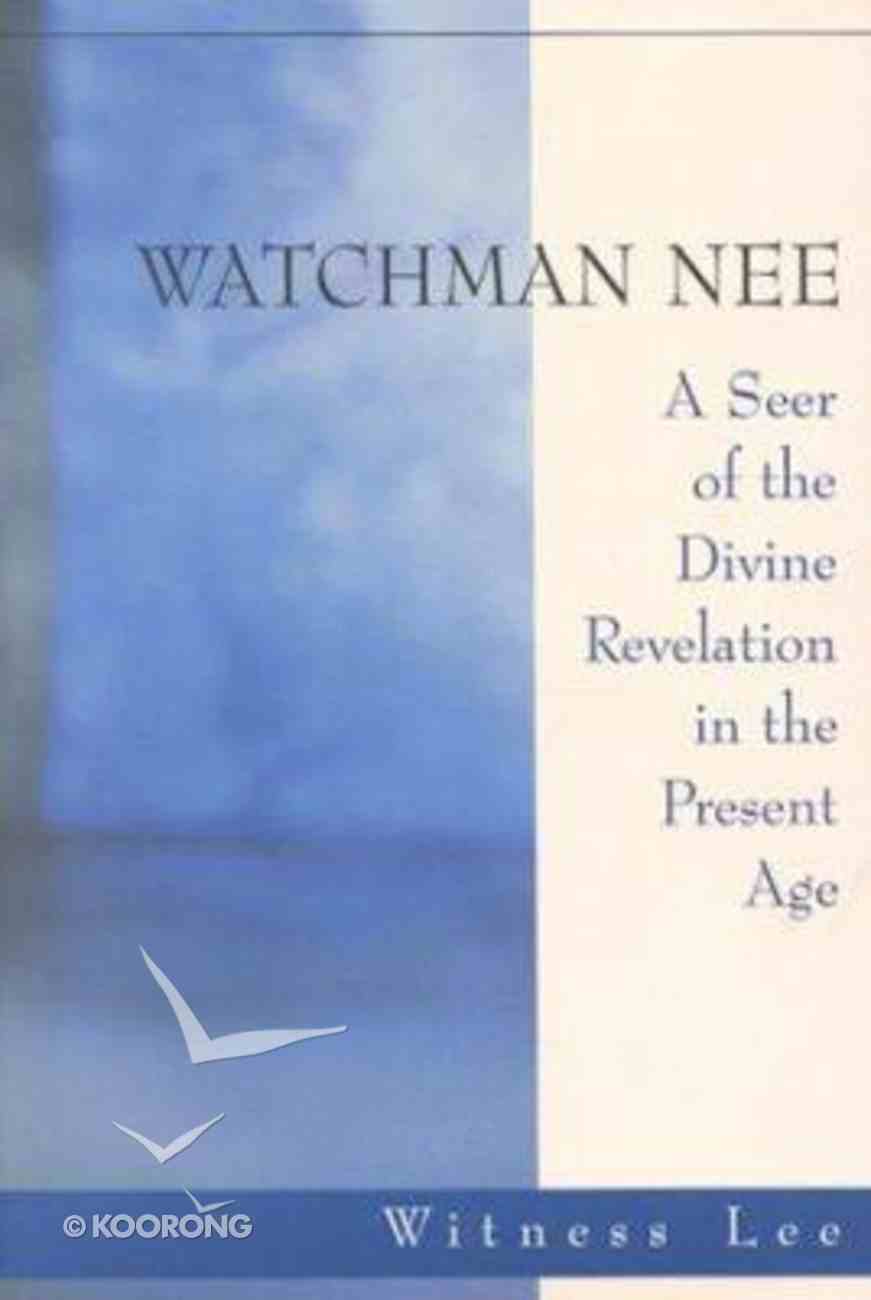 Watchman Nee: A Seer of the Divine Revelation in the Present Age
---
Free Shipping
for orders over $99.
Watchman Nee: A Seer of the Divine Revelation in the Present Age
Lee, at the age of 19, began preaching. Early in his service, he met Watchman Nee and began to labor together with him. In 1949 he was sent by Watchman Nee to Taiwan. In 1962 he came to the United States and began to minister here. He ministered in weekly meetings and in weekend conferences, delivering several thousand spoken messages until 1997. He gave his last public conference in February 1997 at the age of 91.