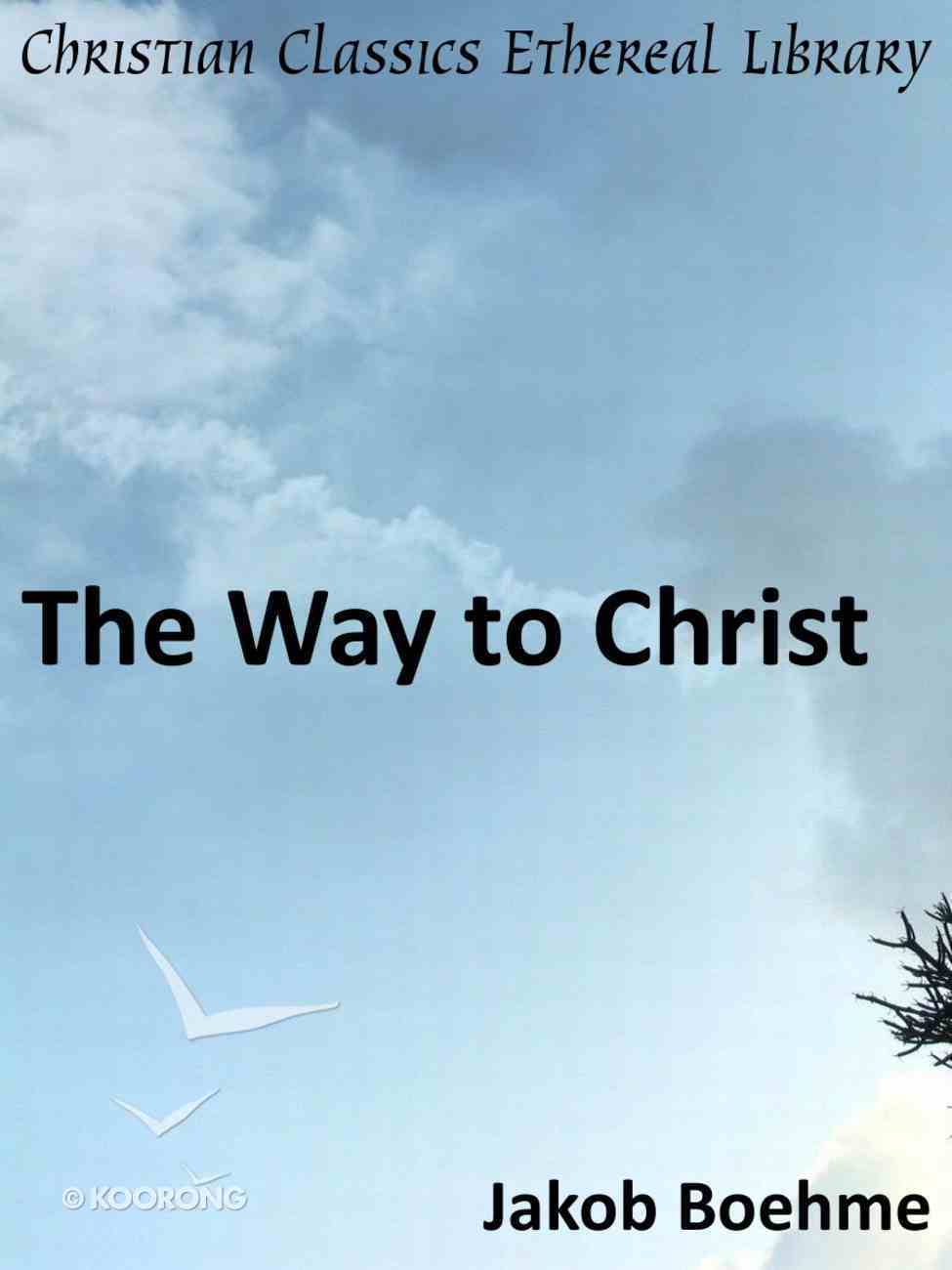 Jakob Boehme is such an intriguing figure that one cannot help but be enthralled. A 17th century Christian mystic, he was persecuted for his beliefs. Nevertheless, he was an important influence on later theologians, philosophers, and artists. The Way to...
Instant download
---
Expected to ship tomorrow from Australia.
---
Read using our free app on your tablet or mobile!
---
Free Shipping
for orders over $99.
Jakob Boehme is such an intriguing figure that one cannot help but be enthralled. A 17th century Christian mystic, he was persecuted for his beliefs. Nevertheless, he was an important influence on later theologians, philosophers, and artists. The Way to Christ brings together several of his works, namely, Of True Repentance, Of Regeneration, Of True Resignation, and The Super Sensual Life. Boehme's works resist the typical mold. He is clearly a Christian mystic, yet his views seem to borrow many ideas from other mystical traditions as well, some of which are not theistic. But The Way to Christ still provides an insightful edification for the spiritual life. Although Boehme's prose is difficult, it is richly rewarding. Written in short sections, The Way to Christ can provide instructive direction for one's spirituality. -Tim Perrine, CCEL Staff Writer
Jakob Boehme is such an intriguing figure that one cannot help but be enthralled. A 17th century Christian mystic, he was persecuted for his beliefs. Nevertheless, he was an important influence on later theologians, philosophers, and artists. The Way to Christ brings together several of his works, namely, Of True Repentance, Of Regeneration, Of True Resignation, and The Super Sensual Life. Boehme's works resist the typical mold. He is clearly a Christian mystic, yet his views seem to borrow many ideas from other mystical traditions as well, some of which are not theistic. But The Way to Christ still provides an insightful edification for the spiritual life. Although Boehme's prose is difficult, it is richly rewarding. Written in short sections, The Way to Christ can provide instructive direction for one's spirituality. -Tim Perrine, CCEL Staff Writer
-Publisher
Jakob Bohme was a German Christian mystic and theologian. Twelve years after a vision in 1600, Bohme began to write his first book, Die Morgenroete im Aufgang (The rising of Dawn). The book was given the name Aurora by a friend; however, Bohme originally wrote the book for himself and it was never completed. The chief concern of Bohme's writing was the nature of sin, evil and redemption. Consistent with Lutheran theology, Bohme preached that humanity had fallen from a state of divine grace to a state of sin and suffering, that the forces of evil included fallen angels who had rebelled against