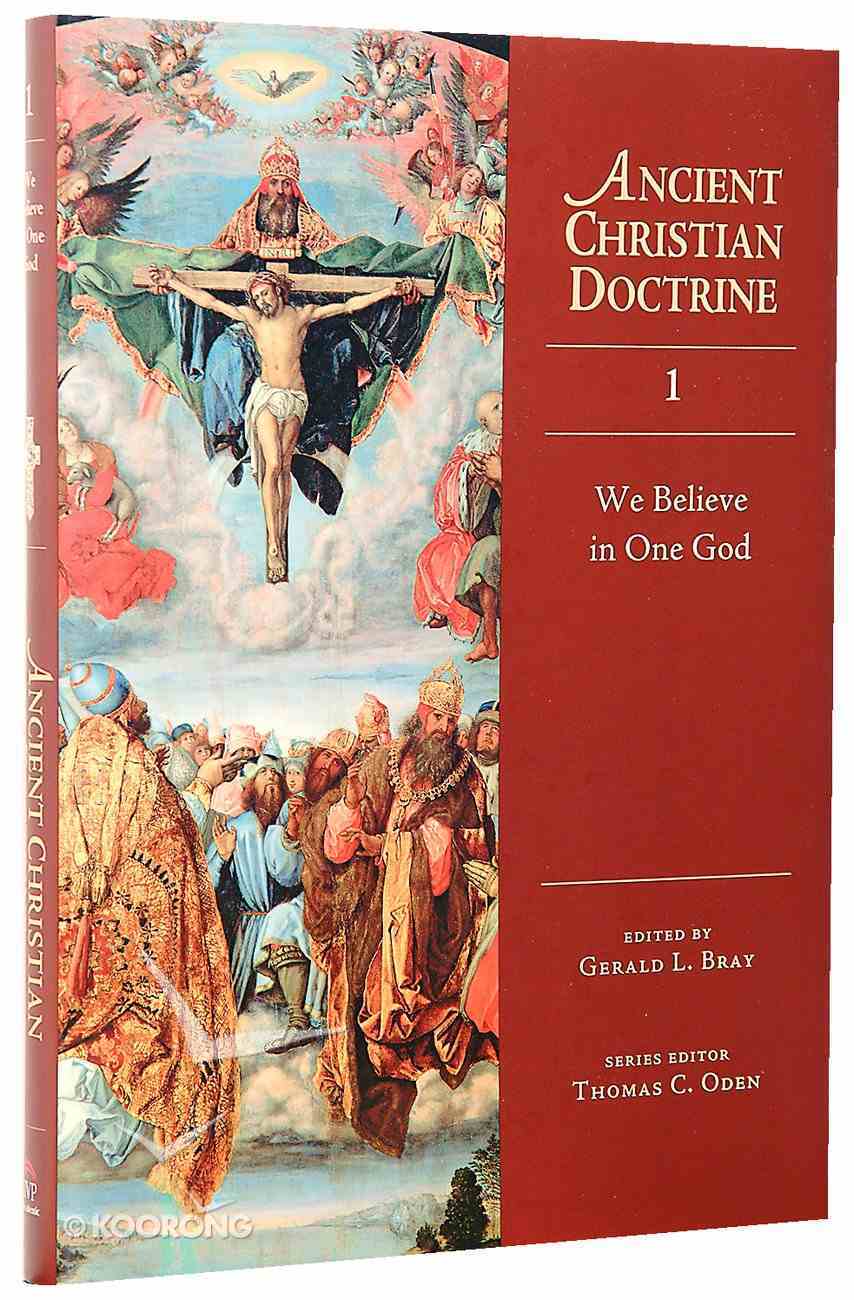 We Believe in One God (#01 in Ancient Christian Doctrine Series)
"We believe in one God, the Father." The opening clause of the Nicene Creed can be summed up in a single word--monotheism . In the early centuries of the church, this striking doctrine stood starkly against a cultural background...
Out of Stock
Available to Order
---
Expected to ship in 4 to 5 weeks from Australia.
---
Free Shipping
for orders over $99.
"We believe in one God, the Father." The opening clause of the Nicene Creed can be summed up in a single word--monotheism. In the early centuries of the church, this striking doctrine stood starkly against a cultural background of multiple deities and spiritual powers. While it clearly builds on its Jewish heritage, calling God "Father" anticipates the Father-Son relationship in the Godhead that early Christians knew and robustly upheld.
^^The first article of the Nicene Creed also presupposes that there is an objective body of teaching that Christians are expected to confess as their faith. This idea seems normal and natural to us, but it was a novelty in the ancient world. Neither Judaism nor any pagan religion or philosophy could claim to have a closely defined set of beliefs that everyone adhering to it was expected to profess publicly and defend against all comers.


^^While this article on God the Father is the shortest and arguably oldest portion of the Creed, it fully sets forth the fundamental understanding of God as creator and originator of all that is. This commentary in its selection of texts from the early church highlights the common understanding of the One God in three Persons, elucidating the church's understanding of divine attributes and trinitarian relations.


-Publisher
Thomas C. Oden (Ph.D., Yale University) recently retired as Henry Anson Buttz Professor of Theology at The Theological School of Drew University in Madison, New Jersey. He is general editor of the Ancient Christian Commentary on Scripture; Ancient Christian Texts and Ancient Christian Doctrine Set and author of numerous theological works, including a three-volume systematic theology
General Introduction
A Guide To Using The Commentaries In The Ancient Christian Doctrine Series
Abbreviations
Introduction: The First Article Of The Creed
<em>we Believe
In One God
The Father
The Almighty
Maker
Of Heaven And Earth
Of All That Is, Seen
And Unseen</em>
Outline Of Contents
List Of Ancent Authors And Texts Cited
Author/writings Index
Scripture Index