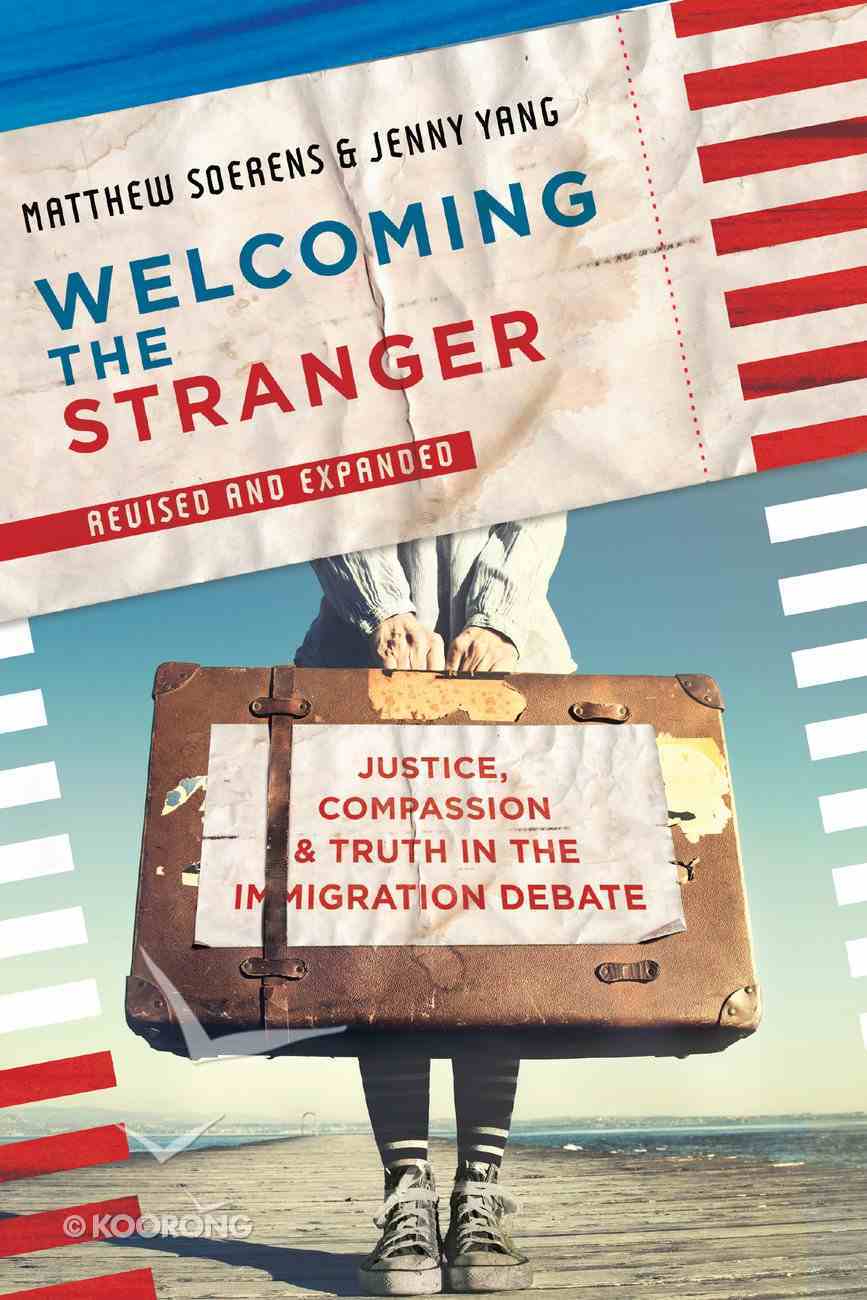 Welcoming the Stranger: Justice, Compassion and Truth in the Immigration Debate
Immigration is one of the most complicated issues of our time. Voices on all sides argue strongly for action and change. Christians find themselves torn between the desire to uphold laws and the call to minister to the vulnerable. In...
---
Expected to ship tomorrow from Australia.
---
Free Shipping
for orders over $99.
Immigration is one of the most complicated issues of our time. Voices on all sides argue strongly for action and change. Christians find themselves torn between the desire to uphold laws and the call to minister to the vulnerable. In this book World Relief staffers Matthew Soerens and Jenny Hwang move beyond the rhetoric to offer a Christian response to immigration. They put a human face on the issue and tell stories of immigrants' experiences in and out of the system. With careful historical understanding and thoughtful policy analysis, they debunk myths and misconceptions about immigration and show the limitations of the current immigration system. Ultimately they point toward immigration reform that is compassionate, sensible and just, as they offer concrete ways for you and your church to welcome and minister to your immigrant neighbors.
-Publisher
Leith Anderson (D.Min, Fuller Theological Seminary) is senioLeith Anderson (D.Min, Fuller Theological Seminary) is senior pastor of Wooddale Church in Eden Prairie, Minnesota. He ir pastor of Wooddale Church in Eden Prairie, Minnesota. He is the author of eight books including Dying for Change and As the author of eight books including Dying for Change and A Church for the 21st Century. He is the president of the U. Church for the 21st Century. He is the president of the U. S. National Association of Evangelicals. S. National Association of Evangelicals. C
:foreword By Leith Anderson
1. The Immigration Dilemma
2. "aliens" Among You: Who Are Undocumented Immigrants?
3. Nation Of Immigrants: A Historical Perspective On Immigration To The United States
4. Immigrating The Legal Way: Our Immigration System Today
5. Thinking Biblically About Immigration
6. Concerns About Immigration
7. The Value Of Immigrants To The United States
8. Immigration Policies And Politics
9. Immigration And The Church Today
10. A Christian Response To The Immigration Dilemma
Acknowledgments
Appendix 1: Discussion Questions
Appendix 2: Evangelical Statement Of Principles For Immigration Reform
Appendix 3: Ministries And Organizations Serving Refugees And Other Immigrants In The United States
Appendix 4: Ministries And Organizations Addressing The Root Causes Of Immigration
Appendix 5: Selected Resources For Learning More About The Immigration Issue
Appendix 6: Tools For Political Advocacy
Notes
Index
Bestsellers in Christian Worldview