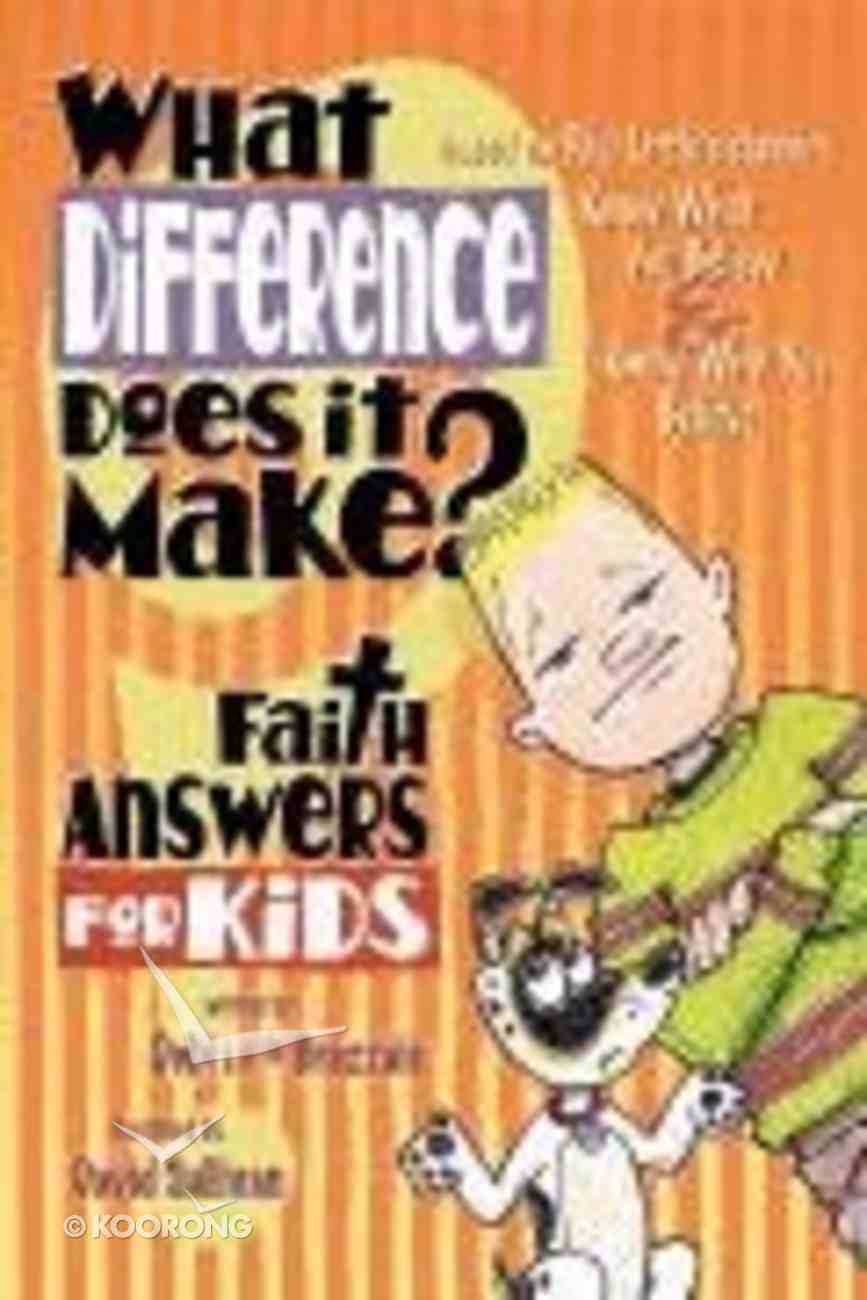 What Difference Does It Make?
Kids' difficult questions about life and meaning need solid, biblical answers. That's exactly what they'll find in this vibrantly illustrated book, based on Paul Little's best sellers, KNOW WHAT YOU BELIEVE and KNOW WHY YOU BELIEVE. For ages 8+
---
Free Shipping
for orders over $99.
Kids' difficult questions about life and meaning need solid, biblical answers. That's exactly what they'll find in this vibrantly illustrated book, based on Paul Little's best sellers, KNOW WHAT YOU BELIEVE and KNOW WHY YOU BELIEVE. For ages 8+
Do your friends try to convince you to come to church with them and you can't figure out what's the big deal? lt;br> Do you want to make sense of this religion that your parents care so much about? lt;br> Do you wish you could explain to others why you have faith in God? lt;br> If you want to understand the Christian faith better-and don't want to fall asleep doing it!-then this book is for you. Real issues and great answers taken from a couple of classic books are re-written to make sense to kids (and to be a whole lot more fun). lt;/p> lt;p>Based on Paul Little's Know What You Believe and Know Why You Believe.
-Publisher
Do your friends try to convince you to come to church with them and you can and #146;t figure out what and #146;s the big deal? Do you want to make sense of this religion that your parents care so much about? Do you wish you could explain to others why you have faith in God? If you want to understand the Christian faith better and --and don and #146;t want to fall asleep doing it! and --then this book is for you. Real issues and great answers taken from a couple of classic books are re-written to make sense to kids (and to be a whole lot more fun). Based on Paul Little and #146;s Know What You Believe and Know Why You Believe.
-Publisher
Bestsellers in Confident Readers (Age 8-12)