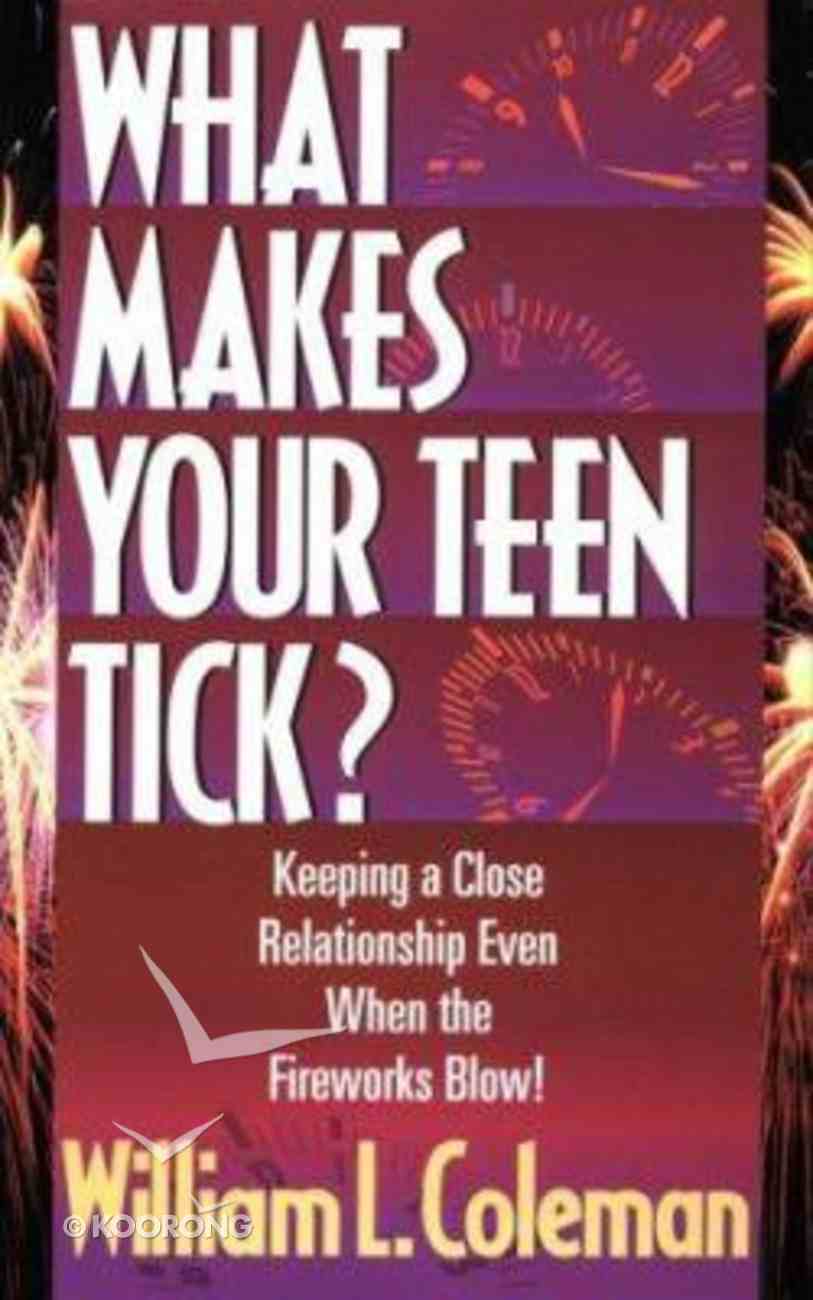 What Makes Your Teen Tick?
---
Free Shipping
for orders over $99.
154 Pages
-Publisher
Practical Insights That Can Spare parents as Well as Teenagers a Lot of Unnecessary Pain_and Keep the Fireworks to a Low Rumble! Someone once said that parenting teenagers is the number-one cause of temporary insanity in the United States! While teenagers are going through rapid changes, their parents are spinning around, frantically trying to decide how to act and react. But there is hope for parents_and their teens. Going beyond just survival, families passing through those teen years can grow stronger and closer. Parents and teenagers can develop mutual respect, satisfaction, and even pride in each other. Author William Coleman has taken seriously parents' reactions, "I wish I had known this when my kids were first teenagers," and focused on those key issues that will help parents understand their teens better as well as provide insight on how to help them. Parents will discover: What their teens need from them. How the world is different for teens today. How to cope with the physical/emotional/sexual explosions that teens go through. What to do when the self-esteem chart goes crazy. How a teen's faith becomes personal during this time. Why teens crave freedom. And a whole lot more! Bridging the Gap Between Generations, Perspectives, and Stages of Maturity.
-Publisher
Provides parents with practical insights that will help them keep a close relationship with their teen even when the fireworks blow! Lessons on how to relate to teenagers.
-Publisher
William L. Coleman, a pastor, teacher and author, is best known for his bestselling devotional books for young people. A graduate of Washington Bible College and Grace Theological Seminary, he has written over seventy-five magazine articles.