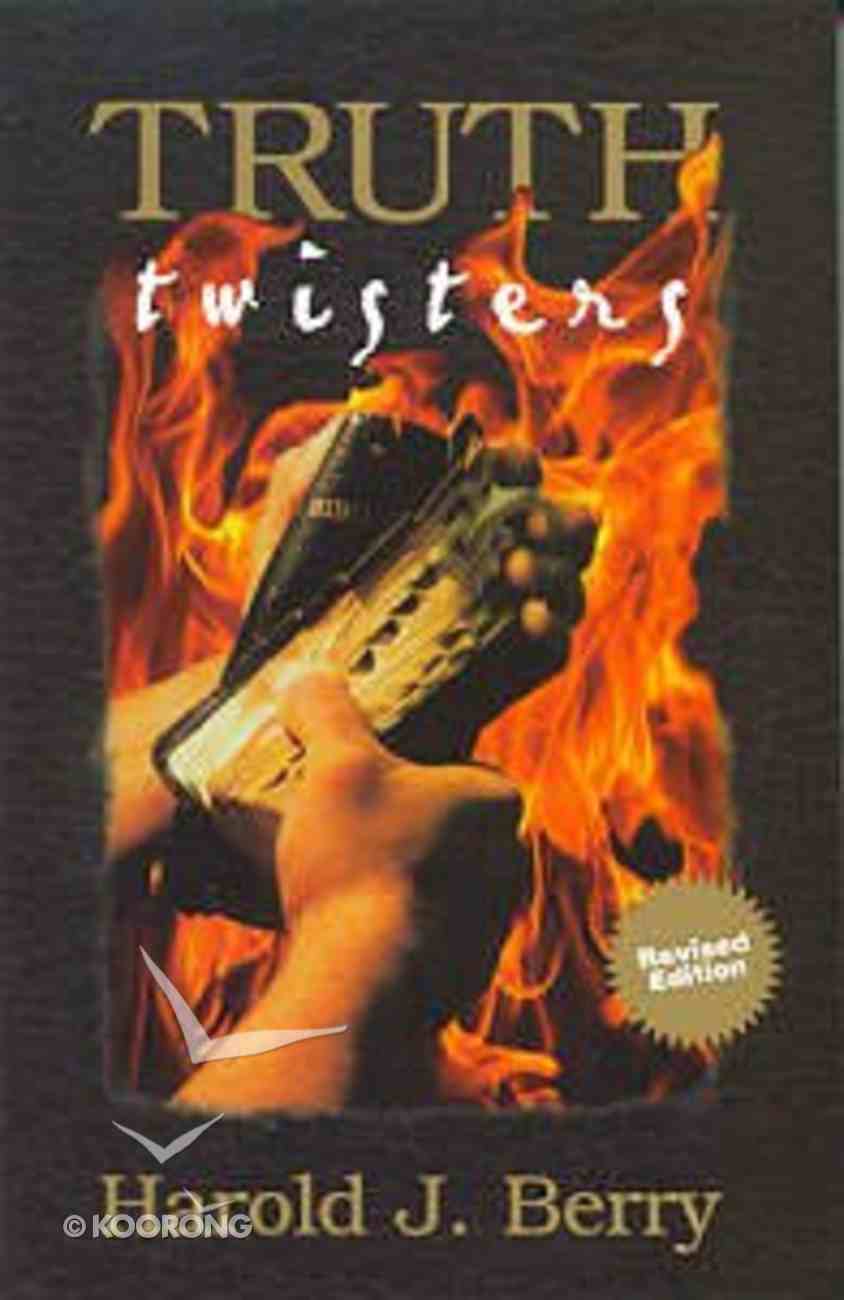 What They Believe (Previously Truth Twisters) (What They Believe Series)
"If you hold to my teaching...the truth will set you free." Jesus You encounter them at your door--smiling, polite, well-dressed. You see their advertisements on television--speaking of family, morality, home. You receive their literature in the mail--attractive, interesting, informative. But...
Unavailable. We are unsure when this item will be available to ship.
0 Available.
---
Free Shipping
for orders over $99.
"If you hold to my teaching...the truth will set you free." Jesus You encounter them at your door--smiling, polite, well-dressed. You see their advertisements on television--speaking of family, morality, home. You receive their literature in the mail--attractive, interesting, informative. But what do they believe? Truth Twisters systematically compares biblical Christianity with the doctrinal beliefs of a dozen counterfeit religious groups. Groups like The Mormons, Jehovah's Witnesses and the New Age Movement annually lure millions away from the Gospel of Christ. Drawing from their publications and Internet web sites, Professor Berry uncovers their real beliefs and exposes them in the light of biblical truth. Once you've read Truth Twister you'll know what they believe and how it compares to God's Word.
-Publisher
Author Harold Berry believes false religions are "eating away at the spiritual heart of America." He explains how groups such as the Mormons, Christian Scientists and Masons twist the Scriptures to fit their own beliefs and uncovers the inconsistencies in their doctrines.
-Publisher
1. Biblical Christianity
2. Christian Scientist
3. Jehovah's Witnesses
4. Masons
5. Mormons
6. New Age Movement
7. Rosicrucians
8. Secular Humanism
9. Transcendental Meditation
10. Unification Church
11. Unitarian Universalists
12. Unity School Of Christianity
13. The Way International
14. How To Answer The Counterfeits
Bestsellers in World Religions