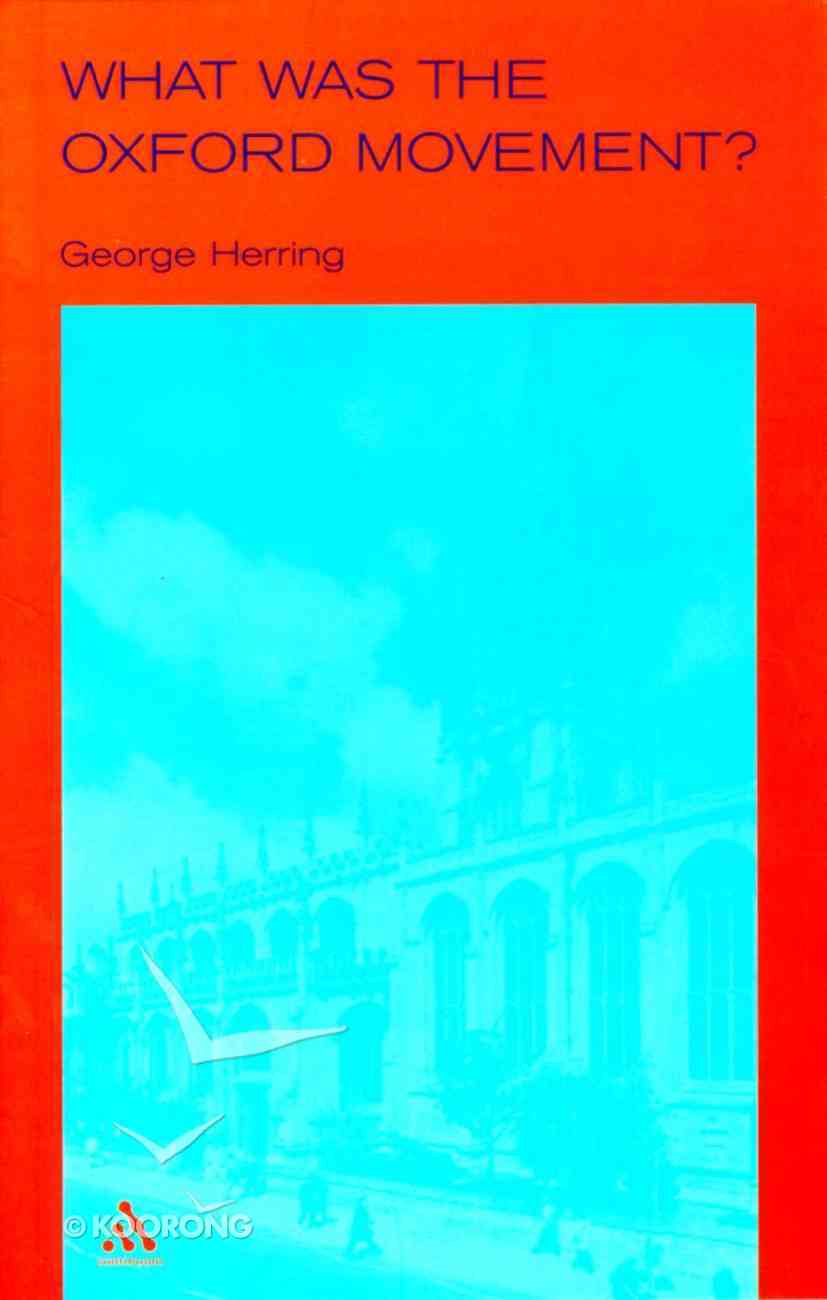 What Was the Oxford Movement?
In this timely and much needed new book for students, George Herring attempts to answer the question What Was The Oxford Movement? Herring provides an up-to date starting point for investigation and, in doing so, synthesises some of the best...
Out of Stock
Available to Order
---
Free Shipping
for orders over $99.
In this timely and much needed new book for students, George Herring attempts to answer the question What Was The Oxford Movement? Herring provides an up-to date starting point for investigation and, in doing so, synthesises some of the best modern research on the movement. He also breaks new ground in a number of other areas- not least in re-evaluating the effect on the Movement of Newman's conversion to Roman Catholicism, and in providing a long-overdue account of the impact of Tractarianism within the parochial setting. This book, packed with useful data for students is sure to become a key student text.
-Publisher
This account of the Oxford or Tractarian movement provides essential information to the study of English church history and the history of England during the Victorian era. This book is an up-to-date, scholarly but approachable exploration of the Movement which features primary material from a range of its key members. Herring looks at the relationship beween the Movement and the older, pre-1833 High Church tradition and, crucially, at developments after Newman's departure for Rome in 1845. By placing the Tractarians in the general political and social context of Victorian movements that sought to revitalize England's traditional institutions during a period of urbanization and industrialization, Herring brings new meaning to the movement.
-Publisher
George C. Herring is Alumni Professor of History Emeritus at the University of Kentucky. A leading authority on U.S. foreign relations, he is the former editor of Diplomatic History and a past president of the Society for Historians of American Foreign Relations. He is the author of America'sýLongest War: The United States and Vietnam, 1950-1975, among other books.ý

Contexts, Ideas, Events, Parishes