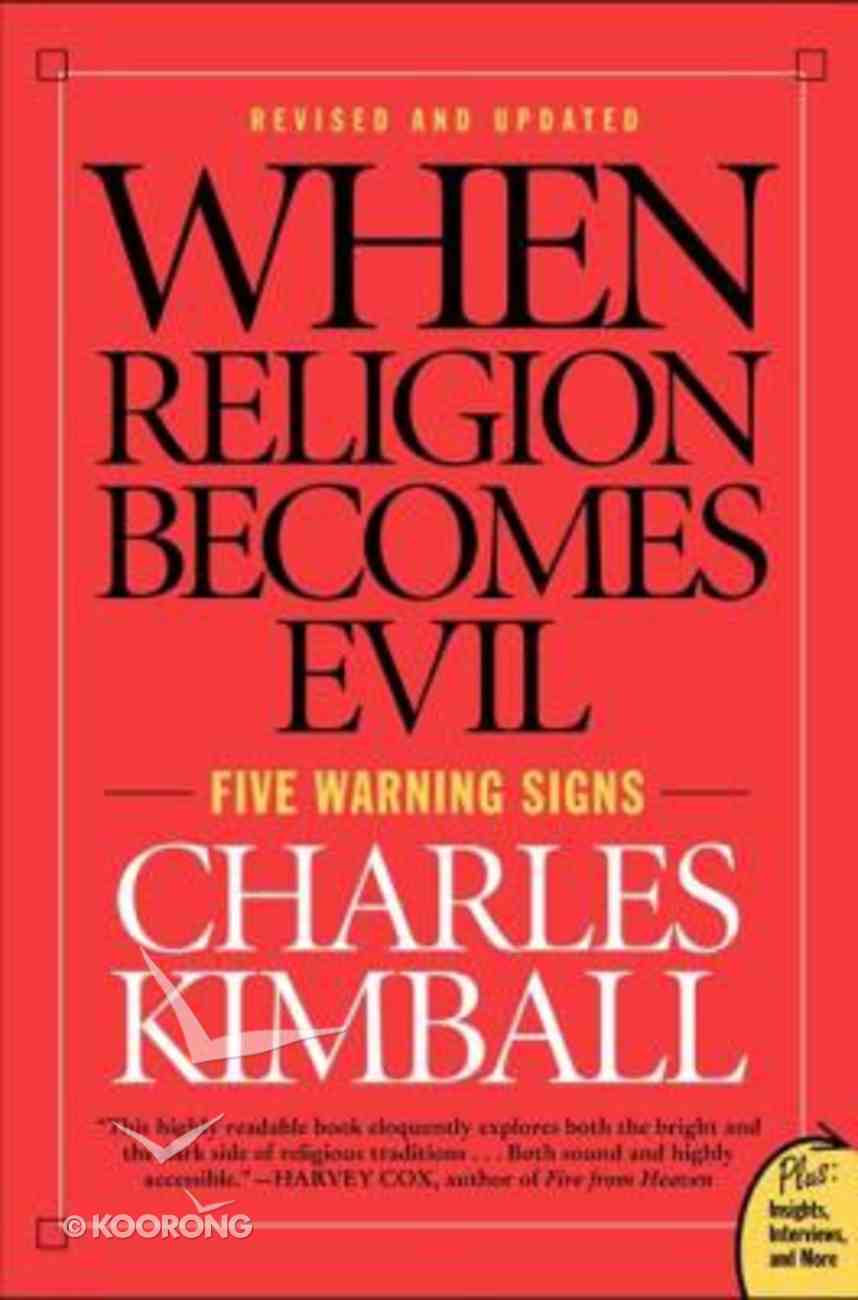 When Religion Becomes Evil
?I cannot imagine a more timely or insightful book for the time in whichwe live.?Clifton Kirkpatrick, Stated Clerk of the General Assembly of the Presbyterian Church (U.S.A.) ?A wise, perceptive, and fair assessment ... Just the book for today's and...
Order now to secure your copy when our stock arrives.
0 Available.
---
Free Shipping
for orders over $99.
?I cannot imagine a more timely or insightful book for the time in whichwe live.?Clifton Kirkpatrick, Stated Clerk of the General Assembly of the Presbyterian Church (U.S.A.) ?A wise, perceptive, and fair assessment ... Just the book for today's and tomorrow's journey of faith.?Walter Harrelson, Professor emeritus, Vanderbilt University ?A bold, powerful, truth-telling analysis of the ways in which religions can become destructive.?Diana L. Eck, author of A New Religious America ?Effectively confronts, analyzes and explores the maddeningly diffuse forms of religious impulse...?Rev. Ken Sehested, executive director of the Baptist Peace Fellowship of North America and co-editor of "Peace Primer: Quotes from Christian and Islamic Scripture and Tradition" ?Charles Kimball has uttered a cry that resonates like ?a fire bell in the night.? ?Arthur Hertzberg, Bronfman Visiting Professor of Humanities, New York University
-Publisher

In this thoroughly revised and updated edition, leading religion and Middle East expert Charles Kimball shows how all religious traditions are susceptible to these basic corruptions and why only authentic faith can prevent such evil.


The Five Warning Signs of Corruption in Religion
1. Absolute Truth Claims
2. Blind Obedience
3. Establishing the "Ideal" Time
4. The End Justifies Any Means
5. Declaring Holy War


-Publisher
Charles Kimball is a professor of comparative religion aý Charles Kimball is a professor of comparative religion at Wake Forest University. An ordained Baptist minister who rt Wake Forest University. An ordained Baptist minister who received his doctorate from Harvard University in comparativeeceived his doctorate from Harvard University in comparative religion with specialization in Islamic studies, Dr. Kimbal religion with specialization in Islamic studies, Dr. Kimball is the author of three books about religion in the Middle l is the author of three books about religion in the Middle Eas

Bestsellers in World Religions