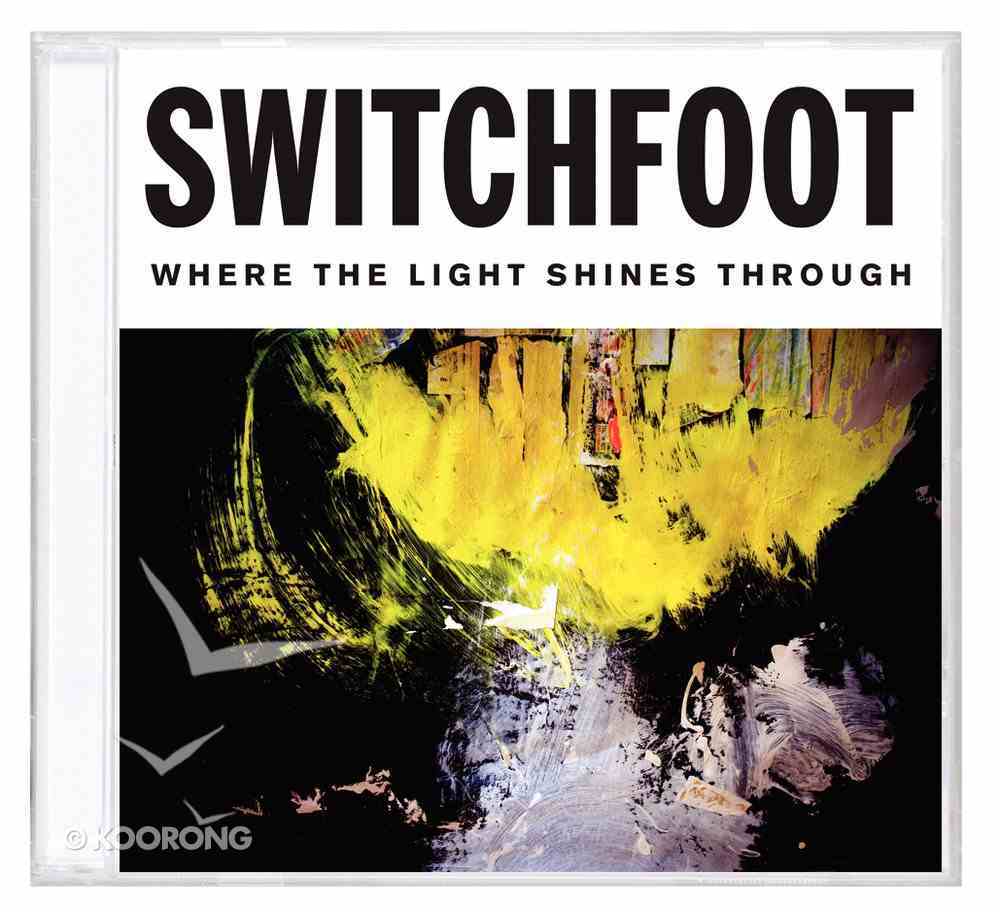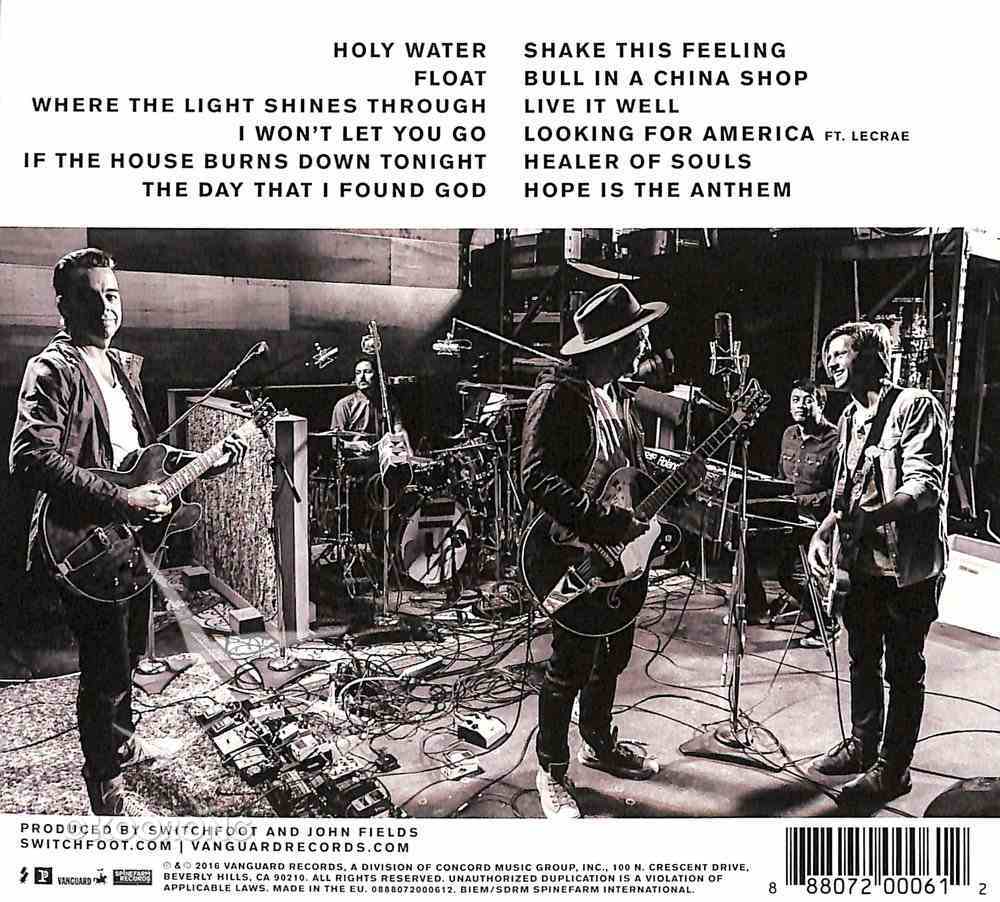 Where the Light Shines Through
Switchfoot worked with The Beautiful Letdown producer John Fields on their 10th album, Where The Light Shines Through , and loved every minute of it. Moving forward inevitably means looking back, and there was a lot of nostalgia flowing through...
In Stock (4 left)
4 Available
---
Expected to ship tomorrow from Australia.
---
Free Shipping
for orders over $99.
Switchfoot worked with The Beautiful Letdown producer John Fields on their 10th album, Where The Light Shines Through, and loved every minute of it. Moving forward inevitably means looking back, and there was a lot of nostalgia flowing through the studio, and remembering the moments that made The Beautiful Letdown so special. This time they are harnessing that urgency to access their purest instincts, while also taking the time to push each other further than ever... finding their roots, and planting them in places they've never seen before.

This album marks an important milestone in the band's hugely successful career. SWITCHFOOT's journey began in 1997 with the first of three indie releases before signing with a major label in 2003. Since then, the San Diego, CA based outfit have sold 5.7 million copies worldwide of their nine studio albums (including 2009's GRAMMY Award-winning, Hello Hurricane). Where The Light Shines Through marks the band's return to the indie world and showcases that, two decades from their start, they're able to have a career filled with longevity, revitalization and rejuvenation.

"Ironically, this album of light was born from one of the darkest times I've ever been through. But instead of running away from the darkness, I wanted to meet it face to face. So I made a commitment to sit on a rock near the ocean for thirty minutes a day and wrestle with these dark questions. The darkness and I would argue every night. On the same rock, under the same stars: just the darkness and I fighting it out alongside of the uncompromising roar of the pacific ocean. And somehow, against that backdrop of darkness, light began to break through. These scars of mine began to turn into songs. What are my struggles? What are my fears? Where do I find God? Or more aptly put- where does God find me?

"Lately, he's been finding me in the dark, sitting on a rock beside the ocean. And through these times in the dark I'm beginning to realize that "living it well" means something bigger than just pretending: pretending that everything is OK, pretending that I have all the answers. That living well begins by acknowledging the wound. After all, the dark wounds of our world are inescapable- the wound is you, it's me, it's humanity. The wound is Afghanistan, it's Palestine, it's the United States. The wound is our broken homes, our broken marriages, our broken hearts. The wound is Golgotha, the wound is the cross. But rather than running away, let's embrace the truth about our broken humanity, and the truth will set us free! Let's not pretend to be well- after all, it's the sick that need a doctor. No, we are the wounded. Mortally wounded. Darkly wounded. Do we really believe in a Living God who is our redeemer, strong and loving- capable of healing these wounds? If so, then let's bring our darkness to him. All of it. Life is short I want to live it well.

The wound is WHERE THE LIGHT SHINES THROUGH."

- Jon Foreman, lead vocalist

(source: https://switchfoot.com/where-the-light-shines-through/ )
PRODUCT DETAIL
Catalogue Code 

454913

Product Code 

0888072000612

EAN 

0888072000612

UPC 

888072000612

Tracks 

12

Department Music
Category Pop Rock
Sub-Category General
Publisher Universal Music Australia
Release Date 

Jul 2016

Sales Rank 

39328

Dimensions 

142 x 124 x 5

mm

Weight 

0.100

kg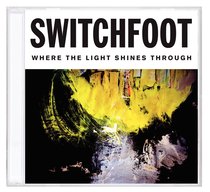 1. Holy Water
Where the Light Shines Through - DISC 1
1. Holy Water

0:59

2. Float

0:59

3. Where The Light Shines Through

0:59

4. I Won't Let You Go

0:59

5. If The House Burns Down Tonight

0:59

6. The Day That I Found God

0:59

7. Shake This Feeling

0:59

8. Bull In A China Shop

0:59

9. Live It Well

0:59

10. Looking For America (feat. Lecrae)

0:59

11. Healer Of Souls

0:59

12. Hope Is The Anthem

0:59
Howdy, my name is Jon. I play guitar and sing in a San Diego band called Switchfoot. We started out as a three piece: Tim (my brother) playing the bass, Chad, (my college buddy) playing the drums, and myself writing the tunes. Our first record came out the week after my brother graduated from high school. We called it: The Legend of Chin, naming it after my best friend. Willis. We traveled around that summer and went back to school in the fall. A few years later we put out a record called New Way to be Human and I dropped out of college. We decided to really give music a go and started touring a bit more seriously.

After that, we put out a record called Learning to Breathe. My friend Jerome called and told me he had just quit his day job. Our band had been playing shows with Jerome's old band for years so we joined forces with Jerome and now he plays the keyboards and guitars with us every night. We made a record called The Beautiful Letdown a few years later. Then our friend Drew's band broke up. He plays the guitar in our band now. Then we made a record called Nothing is Sound and decided a five piece was enough to accomplish what we wanted to do live. So we decided not to enlist any more of our friends for help on stage.

And now, a few tips on making your own band's t-shirts in between gigs: hotel hairdryers help the fabric paint dry faster, three ring binders and a razor blade are all you need for a stencil, sponges work best for applying the ink. I think we like doing things ourselves because no one cares about the music more than we do. We've stuffed our own CD cases. We've done the sixteen-hour drives. I feel that we've paid our dues on the road as much as anyone. But still, we never really fit in with the "cooler than thou" hipsters. I suppose it's a matter of course: we've always wanted to make music for everyone, not just for the scene. We've tried our best to live out the idea that it's better to be honest than momentarily cool.

And so this past summer when we set out to record a new record, we tried to put all pressures and expectations aside and focus on the music. We wanted to make a record that was honest. A record that didn't trip on itself. A record that represented everything that we first fell in love with about music. We tried to forget about theory and pitch and timing and focus on feeling. As a result, I think that Oh! Gravity is the most honest thing we've ever done. I am so proud of these tunes and hope that they resonate with you like they do for us.

In closing, I am so grateful for the gifts that I've been given. Near the top of the list would be the camaraderie that we have with each other on the road. Besides the fact that my brother's in the band, it really does feel a family out there on tour. I know it's not the cocky rock-and-roll thing to say, but I am so proud to be making music with these guys every night. I feel so privileged to be able to play these songs with them. I love screaming these songs out with them. And I have a deep respect for everyone who comes every night. We have always tried to break down the wall between the stage and the audience. I feel like I've done my job if we leave the stage while everyone in the club is still singing. Communication has always been the goal. You see, I want to sing a song that will continue long after we're gone.

So thanks for reading. Thanks for singing along. Thanks for making these songs your own.

- Jon Foreman