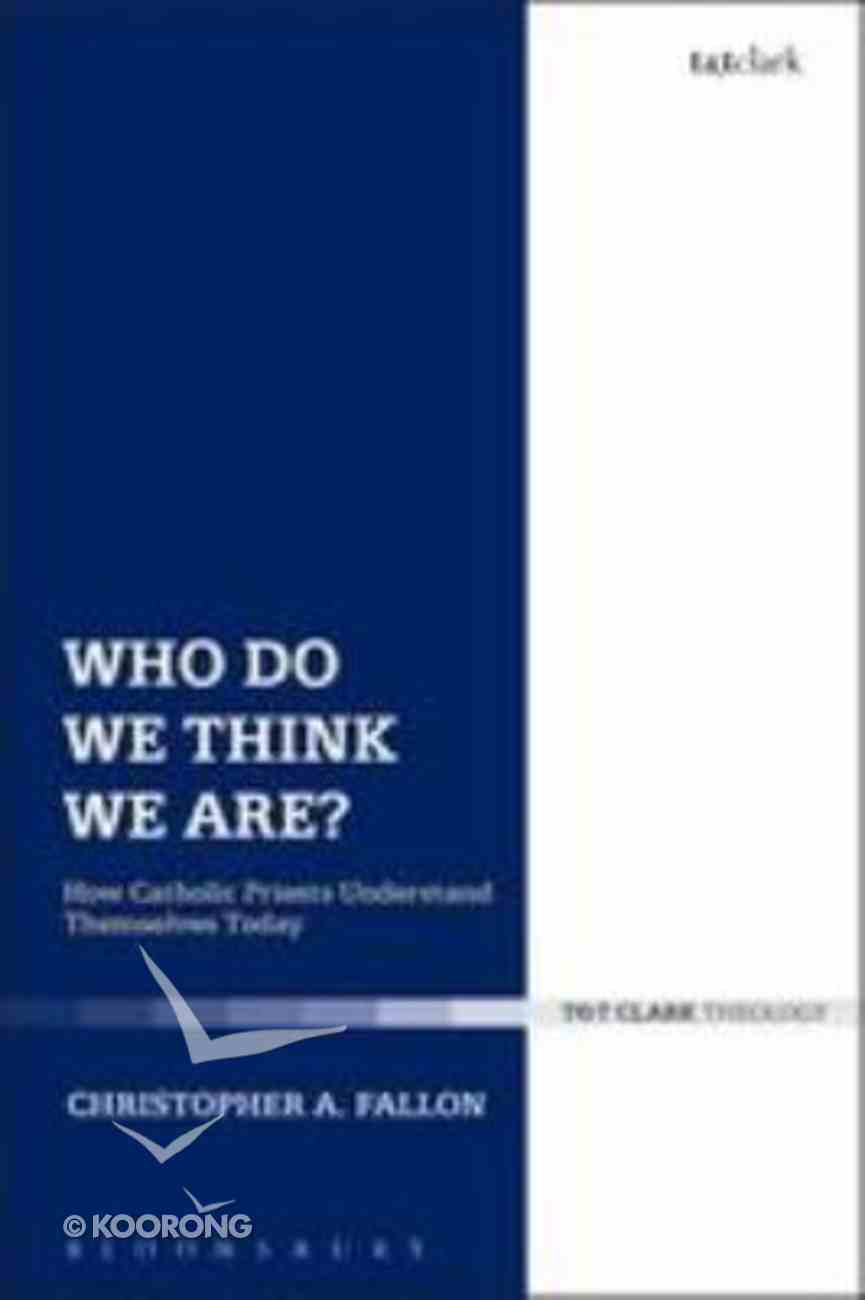 Who Do We Think We Are? (Ecclesiological Investigations Series)
This empirical study explores how the sampled priests understand their priesthood. Chris A. Fallon reviews Liverpool's history of expansion and decline, which has left fewer and older priests serving fewer active Catholics and an undiminished number who still require baptisms,...
Special Order Item
0 Available.
---
Free Shipping
for orders over $99.
This empirical study explores how the sampled priests understand their priesthood. Chris A. Fallon reviews Liverpool's history of expansion and decline, which has left fewer and older priests serving fewer active Catholics and an undiminished number who still require baptisms, first communions, marriages and funerals. It contrasts the models of priesthood found in Liverpool with American studies of the cultic and servant leader models of priesthood, taking into account the theological viewpoints and personality profiles of the individuals who took part.
-Publisher
Table Of Contents Table Of Figures Abbreviations Introduction 1. The Historical Context For This Study: A Story Of Survival, Revival, Expansion And Decline 2. The Evolution And Methodology Of This Project 3. Five Theories Emerging From The Qualitative Data: Interviews, Diaries, Focus Groups And Case Study 4. Confirmatory Data From The Survey 5. Conclusions And Recommendations 6. Summary And Discussion Of The Evidence 7. Concerns About Workload 8. Concerns About Change In Society And The Church's Response 9. Concerns About The Experience Of The Presbyterate In The Archdiocese Of Liverpool 10. Recommendations 11. Recommendations Relating To Workload 12. Recommendations Relating To Change In Society And The Church's Response 13. Recommendations Relating To The Experience Of The Presbyterate In This Diocese 14. Progress Towards Implementing Some Of The Recommendations 15. Avenues For Further Research Appendix 1: Research Grant Application Appendix 2: Leaving Safe Harbours Dvd Script Appendix 3: Leaving Safe Harbours Implementation Process Appendix 4: Archbishop Kelly's Address To Permanent Deacons Appendix 5: Participant Information Sheet And Consent Form Appendix 6: Survey Sent To All Participants In The Study Bibliography