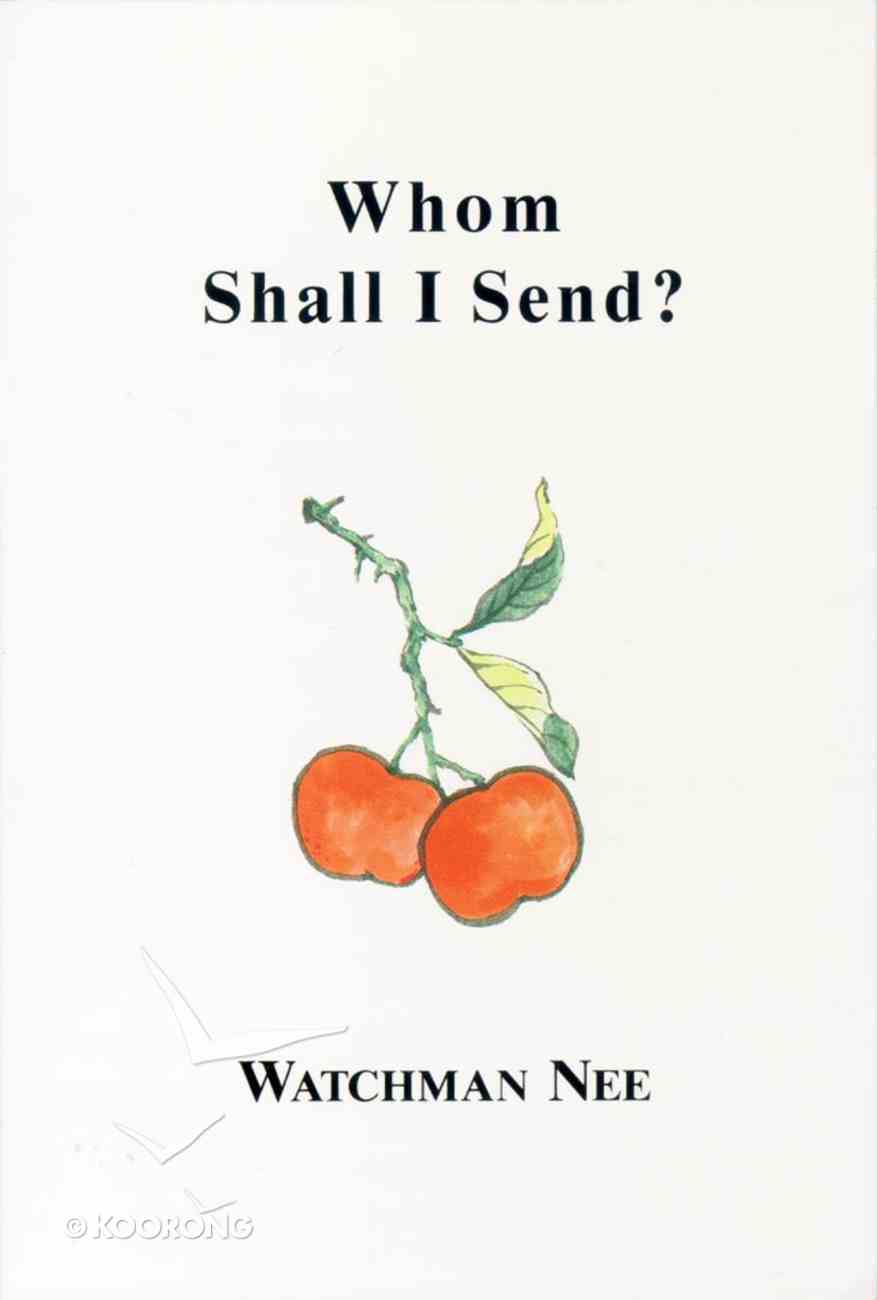 A stimulating study of how God first works in a man and then works through the man.
Out of Stock
Available to Order
---
Expected to ship in 4 to 5 weeks from Australia.
---
Free Shipping
for orders over $99.
A stimulating study of how God first works in a man and then works through the man.
-Publisher
Does God work alone or does He work with man? Let us see that aside from the work of creation which He performs alone, God always works with man and works in man. If He does not obtain the man He looks for, He will not do the work He plans but will wait until He does obtain His man, and then His work shall be done. Such knowledge reveals the unspeakable love of God towards man, but it also places upon man a tremendous responsibility. Throughout the various chapters of this present volume, Watchman Nee. and his close associate Dr. C. H. Yu (in Chapter 2), present God's need of man conclusively. Although it is God himself who indeed does the work, nevertheless He will not work without the cooperation of man. He will first work in man and then work through man. So that what the author discusses in the book at the very outset is the kind of man whom God can use in His service: one who is redeemed and fully yielded, one who knows his absolute incompetency, and who has only one desire of pleasing the Lord. Then is explained the nature of service: how the man of God must serve the Lord in the spirit, how his service needs to be towards the increase of spiritual value, and how his service today is but a preparation for the service in eternity. Finally, two illustrations from the Old Testament are presented for the purpose on the one hand of exhorting the man of God to keep always the "freshness" of the spirit through constant communion with the Lord and on the other hand of instructing the servants of God as to the way of corporate guidance in the church. The cry of the triune God is, "Whom shall I send, and who will go for us?" May our response be, "Here am I; send me" (Is. 6.8).
-Publisher
Watchman Nee was a Chinese Christian teacher whose numerous works have been widely translated into many languages. Born in 1903, Nee became a Christian at the age of seventeen and began writing the same year. He was imprisoned by Communist Chinese authorities in 1952 and died in prison twenty years later. Nee's books include Come, Lord Jesus; A Living Sacrifice; The Normal Christian Life; The Communion of the Holy Spirit; The Finest of the Wheat; and Love Not the World; among many others. Since the early 1970s, Stephen Kaung has translated more than forty of Watchman Nee's simple, yet profound books for western audiences.-Editorial Review.
Bestsellers in Christian Living