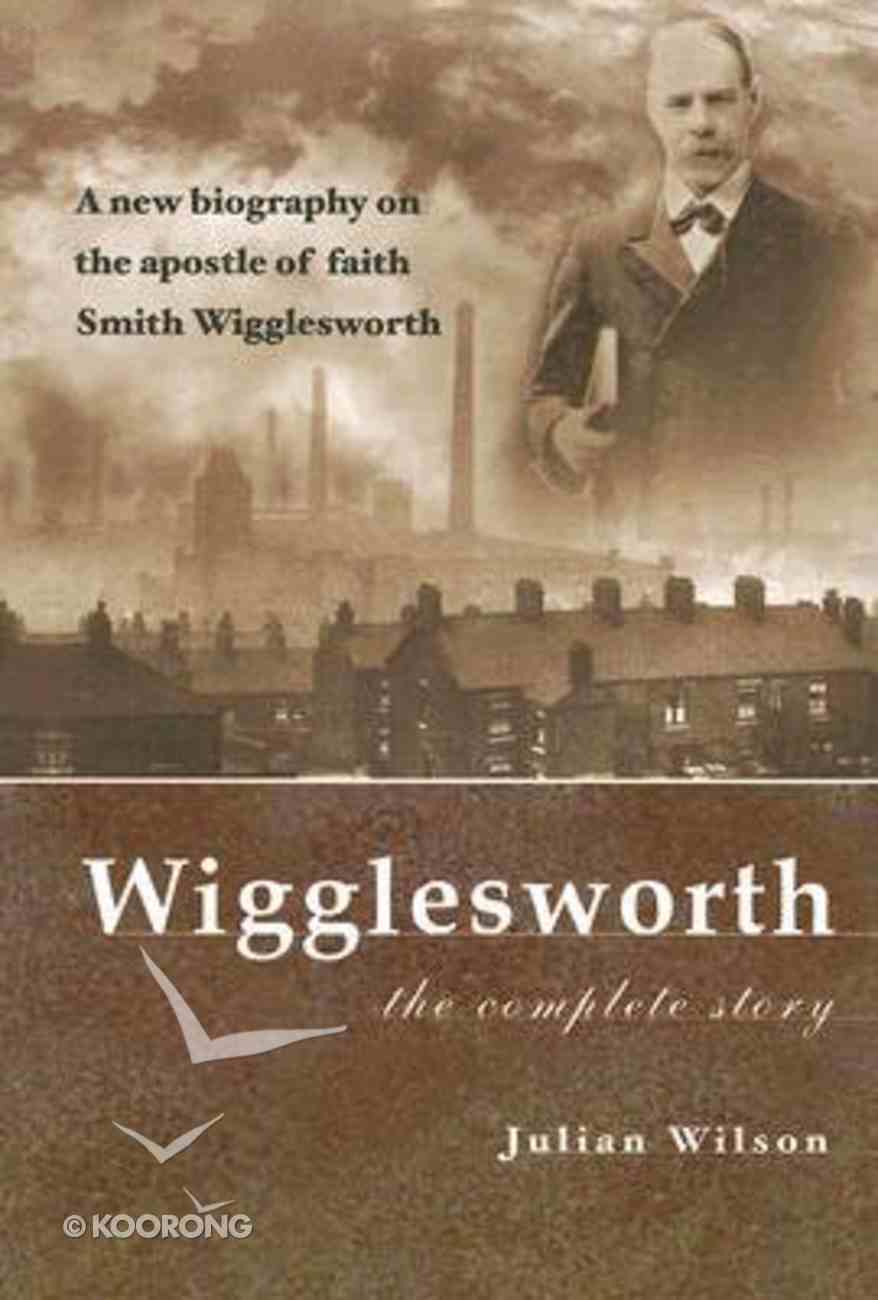 Wigglesworth the Complete Story
---
Free Shipping
for orders over $99.
240 Pages
-Publisher
In the two thousand years since the birth of Christianity, few individuals have made such an impact on the world for the gospel as the Yorkshire-born plumber turned evangelist, Smith Wigglesworth.

Multitudes were saved worldwide as he ministered and miracles of healing and deliverance occurred that have rarely been witnessed since the days of the apostles. As Barry Chant has commented: "It can safely be said that no one has ever had a ministry quite like his."

More than half a century has now elapsed since Wigglesworth's death in March 1947 and he is, arguably, more well-known now than when he was alive. Numerous volumes of his sermons and teachings, as well as a number of accounts of his life have been published and the interest in Wigglesworth continues to grow. He founded no movement, authored no books (although two were published in his name), had no official disciples and no doctrine nor theological college bears his name but through his audacious faith and spectacular healing ministry, Wigglesworth fanned the flames of revival in countries throughout the world. Thousands came to know Jesus Christ as their saviour, received divine healing and were delivered from demonic oppression and possession as a result of his ministry.
-Publisher
Julian Wilson has worked as an editor and writer for nearly thirty years. He is the author of Complete Surrender, a biography of the Olympic gold medallist and missionary, Eric Liddell and Wigglesworth, a biography of the British apostle and evangelist, Smith Wigglesworth. He spent 15 years living in Asia, but now resides in Australia with his wife and daughter.