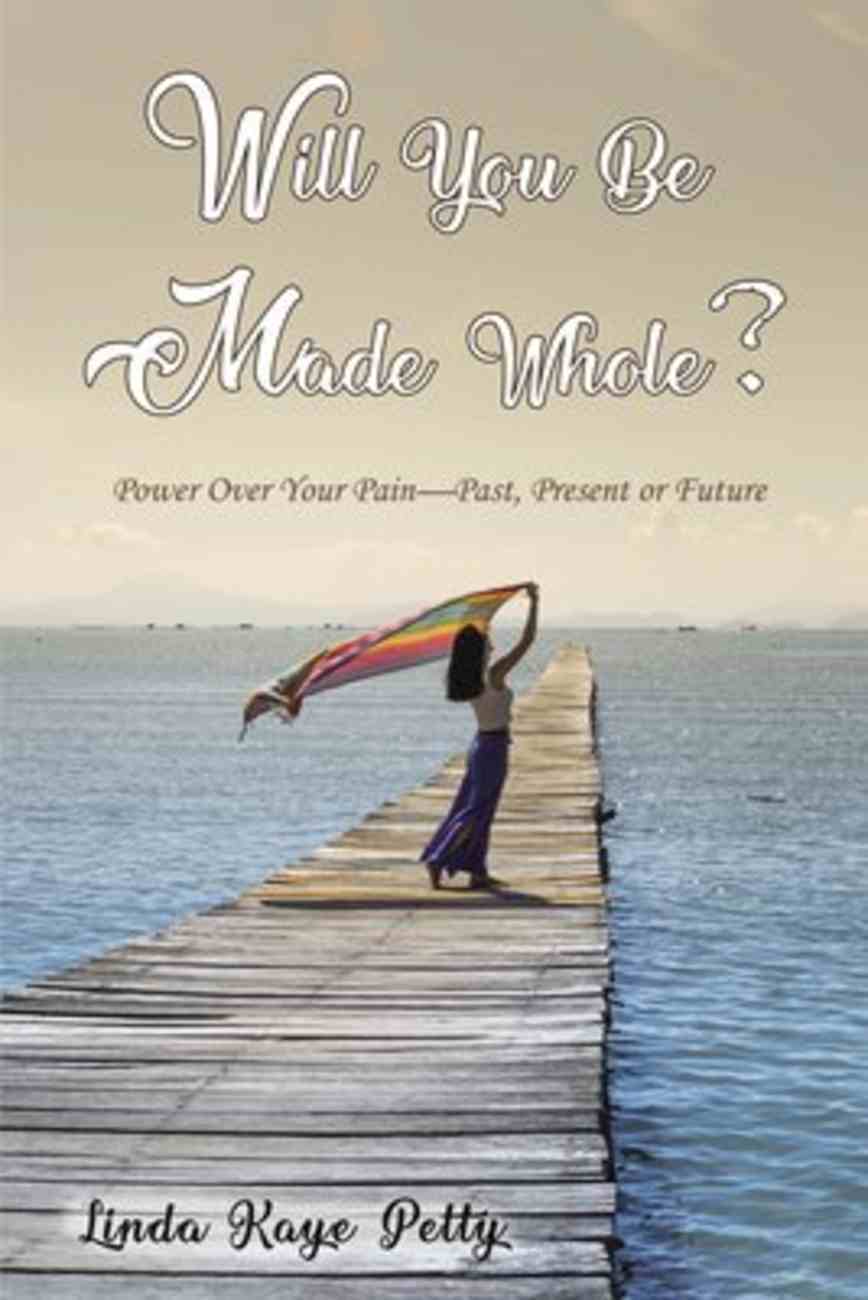 Does there always seem to be an issue with your relationships-where forgiveness becomes a struggle? What is it that makes you pull back or through up your "defenses" against the pain of hurtful, unforgiveable acts against your soul? What is...
Instant download
---
Read using our free app on your tablet or mobile!
---
Free Shipping
for orders over $99.

Does there always seem to be an issue with your relationships-where forgiveness becomes a struggle? What is it that makes you pull back or through up your "defenses" against the pain of hurtful, unforgiveable acts against your soul? What is your issue? What has caused you to harden your heart against those in your life who want to help you, and to love you?


Without realizing it, these unresolved feelings of pain and hurt have you "stooped" over mentally and spiritually.


The woman with the issue of blood struggled for twelve long years, stooped over with her issue. You can imagine that not only was she physically struggling, she also experienced a mental and spiritual struggle because of the issue.


After spending all she had on physicians and useless remedies, she went to the one source that could help her-Jesus. She knew that if you could just touch the hem of his garment, she would be made whole!


What issue has caused you to be stooped over in pain over the years? What painful or hurtful situation are you still dealing with from your childhood? Or is the pain more recent? Most often you may not even realize that it is in fact an issue, until you confront it.


This book addresses some of the issues that has caused us pain or hurt over the years, where we felt that it was a way of life. It will give you some insight and should provoke you to plan your victory for deliverance from the effects of the pain or hurt that has impacted your life in a negative way.


This book guides you in the process of identifying your source of pain-whether from childhood or adult relationships, or from self-inflicted wounds of drug and alcohol abuse.


Some of the key issues addressed are:

Physical and verbal abuse Abandonment Manipulation Death of a Loved One
These are all issues that eat away at your soul and diminishes your capacity to be the person you are meant to be.


You will be asked the hard questions from your childhood experiences and adult situations that have crafted your character-good or bad. However, there may be a deep, unresolved issue of hurt and pain-mental and spiritual-that affects your old and new relationships.


Read this book with the intent to gain knowledge and insight, and well as, developing a strategy to overcome.


It won't be easy-especially if the issue is a recent experience. But this book will give you some tools to help you get to a place of relief and victory, if you allow it.


It's time.


-Publisher
Bestsellers in Christian Living