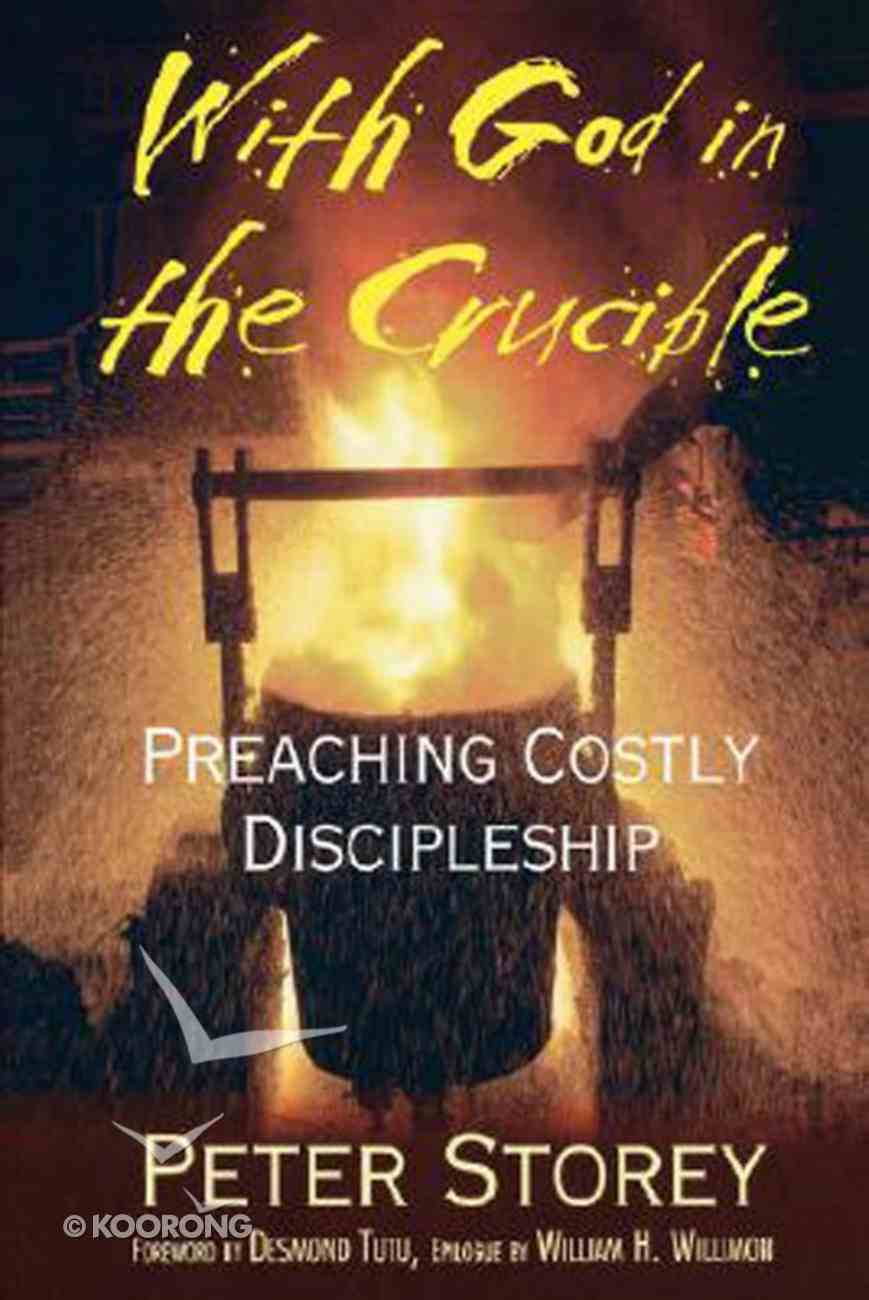 Peter Storey is Professor of the Practice of Christian Ministry at Duke Divinity School.
Order now to secure your copy when our stock arrives.
0 Available. Expected to ship in 6 to 7 weeks from Australia.
---
Expected to ship in 6 to 7 weeks from Australia.
---
Free Shipping
for orders over $99.
Peter Storey is Professor of the Practice of Christian Ministry at Duke Divinity School.
-Publisher

Often the church is accused of being so embedded in the culture that effective prophecy leveled at the culture is impossible. But this book illustrates that there was a time and a place where the church community was faithful to its mission as the body of Christ, as church leaders led, people lifted high the cross, and they marched into the uncertainty that still prevails. Here is a time and place where the call to risky discipleship was answered not with whimpers, whines, and excuses, but with the power of faithful Christians living out their call. This book illustrates what it can mean to faithfully answer the call to discipleship and God's service.


Many people wonder if they would be able to stand up for their faith if it meant great personal sacrifice or the sacrifice of people they love. They wonder what they would risk for their faith, if anything. In the United States where cost/benefit analysis is a popular way to assess risk, many Christians wonder if they might not have to stand alone, because too many see the risks as too costly.


As suggested by the title, this book draws upon a collection of sermons and addresses given by Peter Storey in a variety of contexts between 1966 and 1993. The original audiences ranged from the all-white Central Methodist Church in Johannesburg, to the South African Council of Churches, to the nation of South Africa, and to the world. All of these sermons and addresses are directly related to specific historical events: security police confrontations, beatings, and tear-gassings in churches around the country of South Africa; an imposed State of Emergency; the murder of 14-year-old Stompie Sepie by Winnie Mandela's thugs; and the violent jockeying for power between Mandela's African National Congress, Chief Mangosutho Buthelizi's Inkatha Movement, and F. W. de Klerk's regime.


The book offers the full perspective of what it means to speak truth, empower people to stand for the truth, and to pastor souls during times when living truth seems almost impossible.


Key Features: 1. Foreword by Desmond Tutu   2. 15 chapters, each including a brief description of the original context, the sermon and its connection with the present, and a prayer  3. Epilogue by Will Willimon


-Publisher
Currently a professor at Duke University School of Divinity, Peter Storey is a minister in the Methodist Church of South Africa where he served as local pastor during three decades of resisting the oppression of apartheid and an extraordinary thirteen-year term as bishop of the Johannesburg/Soweto area in the most tumultuous days of apartheid.