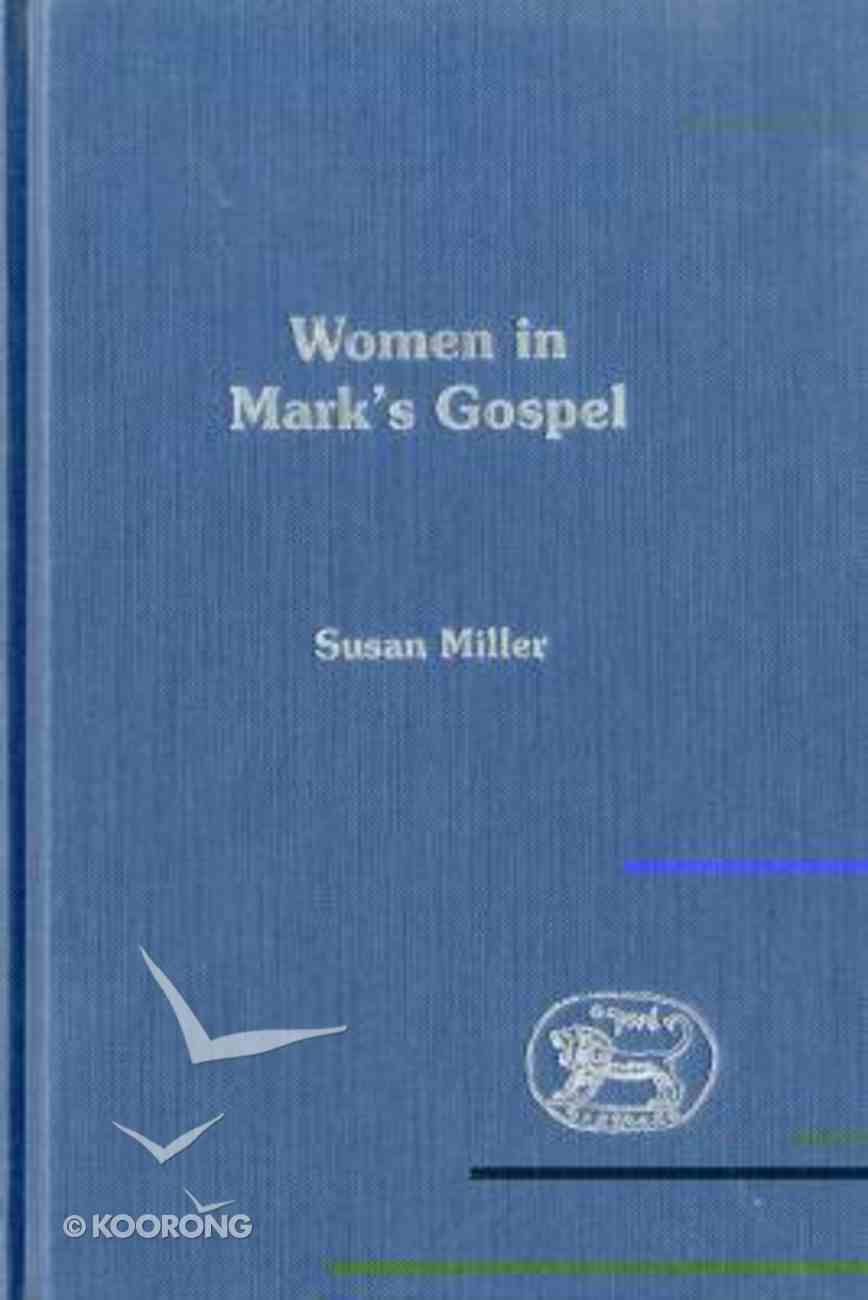 Women in Mark's Gospel (Journal For The Study Of The New Testament Supplement Series)
"[This] is a timely topic, one that has not yet been dealt with. Miller writes clearly and competently. The first chapter sets out her method, which draws from both literary critical and feminist work. She then treats the women of...
---
Free Shipping
for orders over $99.

"[This] is a timely topic, one that has not yet been dealt with. Miller writes clearly and competently. The first chapter sets out her method, which draws from both literary critical and feminist work. She then treats the women of Mark's Gospel in sequence. Her work will provide a helpful supplement to the standard commentaries. It will also be useful in women's studies classes, and provides a nice example of a balanced feminist interpretation of the Gospels." -Dr. Alan Culpepper, Mercer University, Atlanta.Miller examines the accounts of women in Mark's gospel and interprets them in relation to Mark's definition of discipleship and his understanding of new creation.

-Publisher
Susan Miller, a professor of English at the University of Utah and faculty member of the University Writing Program, won the first W. Ross Winterowd Award in 1989 for "Rescuing the Subject: A Critical Introduction to Rhetoric and the Writer. "She recently won her university's Distinguished Research Award. ý
Introduction; 1. The Healing Of Simon's Mother-in-law (1:29-31); 2. Jesus' Break With His Family (3.20-35); 3. The Healing Of The Woman With The Flow Of Blood And The Raising Of Jairus's Daughter (5.21-43); 4. Herodias And Her Daughter (6:14-29); 5. The Syrophoenician Woman And Her Daughter (7:24-30); 6. The Poor Widow (12:41-44); 7. The Woman Who Anoints Jesus (14.3-9); 8. The Woman Who Challenges Peter (14:53-54; 66-72); 9. The Women At The Crucifixion And The Burial Of Jesus (15:40-41, 47); 10. The Women At The Tomb (16:1-8); Conclusion; Bibliography
Bestsellers in Biblical Studies