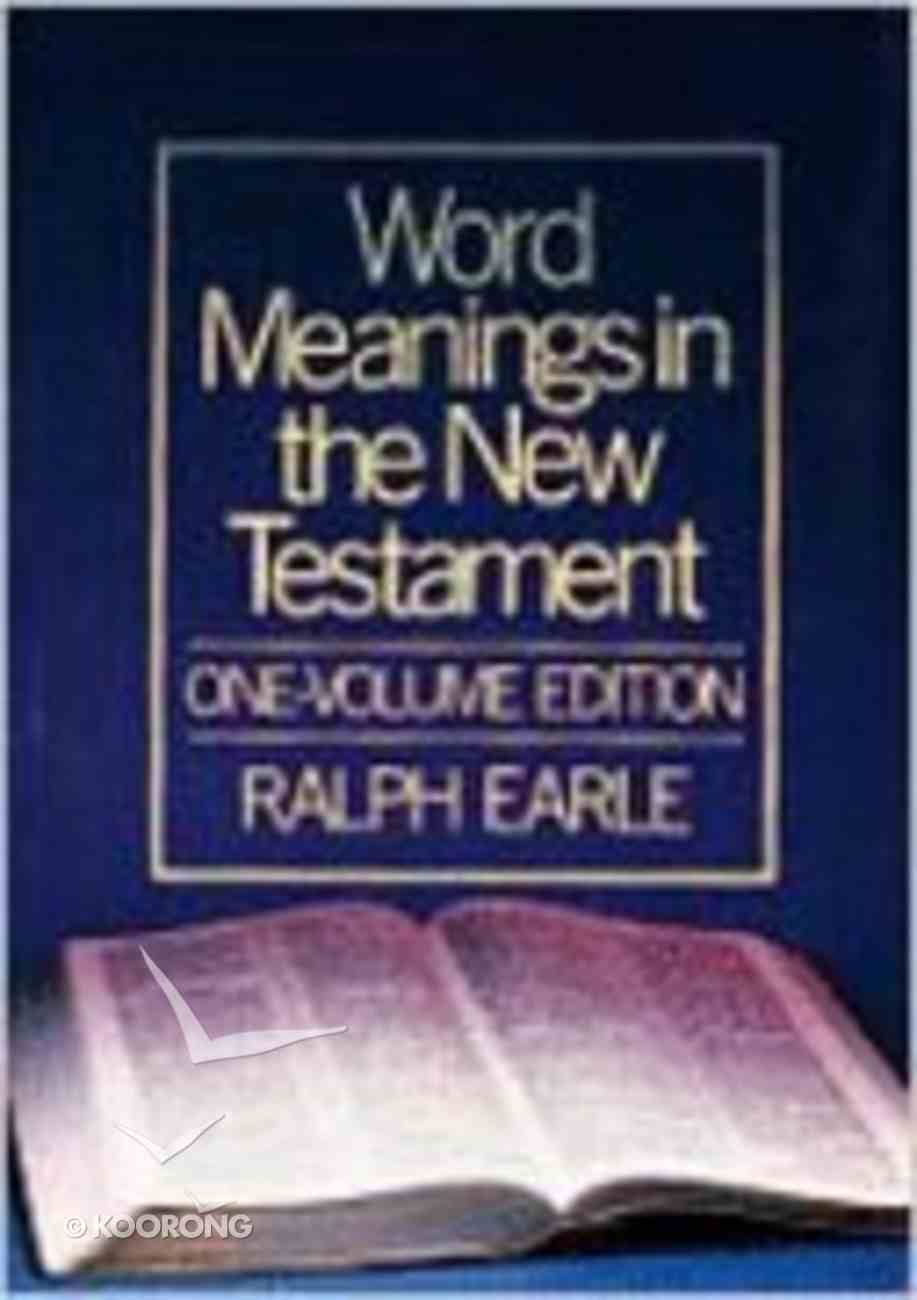 Word Meanings in the New Testament
---
Free Shipping
for orders over $99.
496 Pages
-Publisher
Dr. Earle had two goals in mind as he wrote and compiled these fascinating word studies:To help the preacher understand the Scriptures more clearly and to expound their message more accurately and effectivelyTo help all students of the Word to discover the rich mine of truth awaiting those who study the original language of the biblical text.As an aid to the layperson, all Greek words have been transliterated, and the accompanying discussion is always practical rather than technical. All words and phrases are treated in canonical order book by book, chapter by chapter, and verse by verse. Cross references are numerous. Each study is introduced with a verse number and the word or words (from the King James Version) in bold print. Layout and design provide for quick reference. Although translations help to convey the meanings of many words and phrases in the original Greek of the New Testament, no translation can possibly bring out all the varied nuances of the Greek. That is why Word Meanings can be an important tool for the person who desires to understand the Word of God more fully.Dr. Earle draws from many translators and commentators, always seeking to determine the meaning and intent of the original words. Frequently he presents more than one meaning, but he is not hesitant to express his preference. These word studies were published earlier in six smaller volumes (1974-1984).
-Publisher
Ralph Earle (B.A., D.D., Eastern Nazarene College; M.A., University of Boston; B.D., Gordon Divinity School) es profesor emerito del Seminario Teologico Nazareno en Kansas City, Missouri, EE.UU. El doctor Earle es autor de numerosos libros de estudio entre los que destacamos "Como nos llego la Biblia", "Explorando el Nuevo Testamento", "Conozca a los profetas mayores", "Conozca a los profetas menores", y "Santificacion en el Nuevo Testamento".