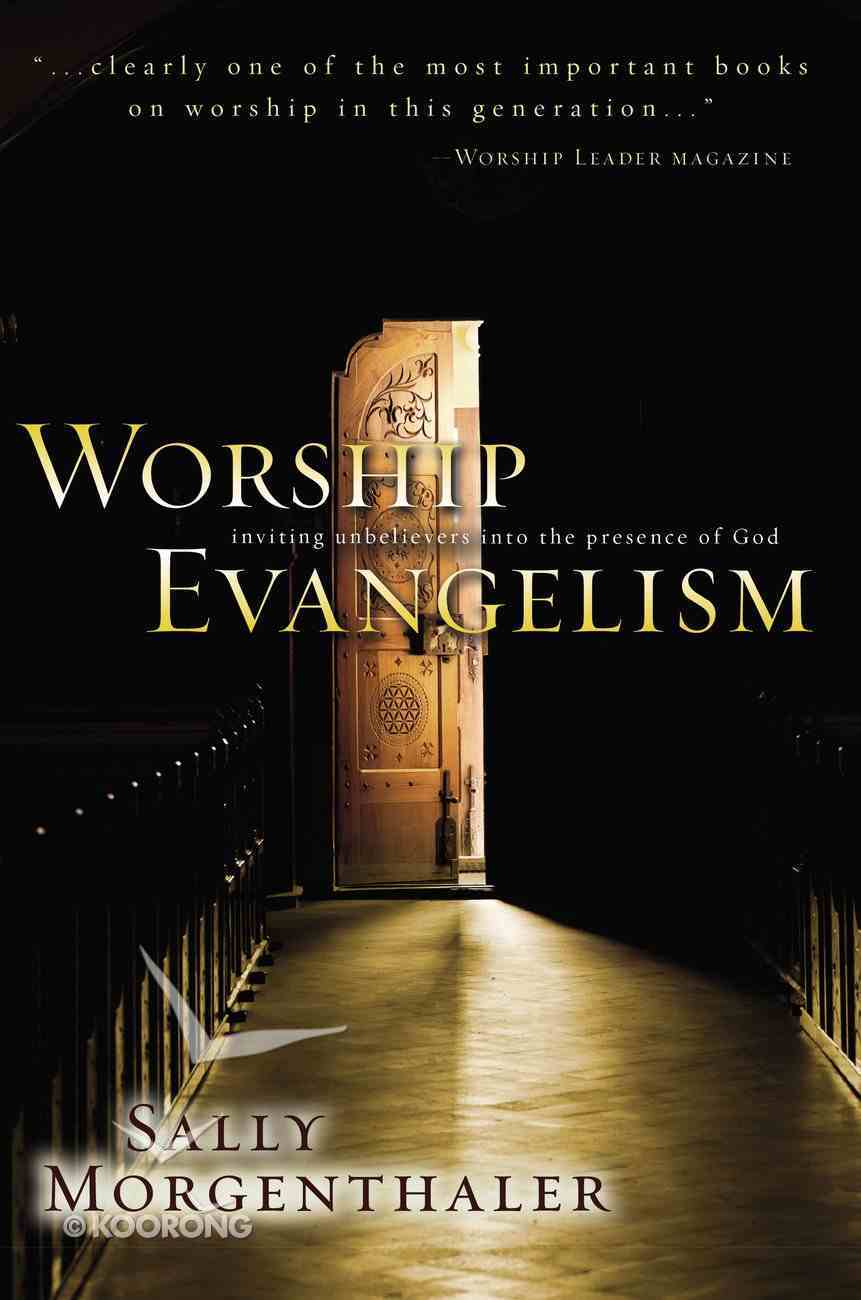 This inspiring and practical book shows you why and how church worship can help win people to Christ. Discover the key to worship that is culturally relevant, authentic, and life-changing! Includes a study guide and an appendix of cross-cultural music...
Out of Stock
Available to Order
---
Expected to ship in 5 to 6 weeks from Australia.
---
Free Shipping
for orders over $99.
This inspiring and practical book shows you why and how church worship can help win people to Christ. Discover the key to worship that is culturally relevant, authentic, and life-changing! Includes a study guide and an appendix of cross-cultural music resources. 320 pages, from Zondervan.
This is a how-to guide for churches who want to put worship to its biblically intended ends and it includes a study guide.
-Publisher
PRODUCT DETAIL
Catalogue Code 

131873

Product Code 

031022649X

EAN 

9780310226499

UPC 

025986226497

Pages 

320

Department Ministry
Category Ministry Resources
Sub-Category Drama/worship
Publisher Zondervan
Publication Date 

Jan 1999

Sales Rank 

30471

Dimensions 

226 x 152 x 20

mm

Weight 

0.371

kg
Sally Morgenthaler is a worship consultant, speaker, and writer. Formerly a church worship coordinator, she now leads seminars on worship throughout the US and Canada. She lives in Littleton, Colorado.
Worship has always been a controversial subject within the church. Historically, whole movements and denominations have been birthed over what did or did not happen on Sunday mornings. The way we worship is often as much a part of our Christian identity as whom we worship sometimes even more so. Consequently, worship arouses intense personal feelings, and we tend to get defensive about it. I write this book well aware of the risks. Yet I also write with the deep conviction that it is time for the American evangelical church to face the truth: We are not producing worshipers in this country. Rather, we are producing a generation of spectators, religious onlookers lacking, in many cases, any memory of a true encounter with God, deprived of both the tangible sense of God's presence and the supernatural relationship their inmost spirits crave. A sickening emptiness pervades much of the born-again experience of the 90s, and the hollow rituals played out week after week in so many of our worship centers attest to it. Defining Worship in the 90s: Whatever Works What does it mean to worship in the evangelical church of the 90s? For a few, it means an absolutely fresh, rejuvenating encounter with the living God. For others, worship in the 90s means 'same song, 972nd verse'; nothing much has changed in the past twenty years. Still others are producing 'little updates,' tweaking the old worship style to advertise that they are indeed living in the twentieth century. In other words, they have managed to break out of a few stylistic ruts. Apart from that, it is business as usual: The sermon is still the main event, and if they ever encounter God, it is only with a corner of their gray matter. Yet, for a large and growing segment of evangelicalism today, worship in the 90s means none of the above. It is neither a supernatural meeting with God, a sequence of autopilot responses, or a quasi-contemporary Sunday school hour. It is a market-driven activity, shaped and defined exclusively by the perceived desires of the progressive church-going consumer. In these churches, worship in the 90s equals whatever works, and what works on Sunday or Wednesday night is what fills the pews. It does not matter so much who fills those pews (although many like to imagine they are filling them with the lost). In the end, all that really matters is that someone is warming the bench. Martin Marty describes this phenomenon: 'No God or religion or spirituality, no issue of truth or beauty or goodness, no faith or hope or love, no justice or mercy; only winning and losing in the churching game matters.' This is what I call 'doing worship,' a phenomenon that is played out week after week in progressive evangelical churches across the country. It is an attempt at worship relevance that has gone way beyond the original intent of market application to market servitude. And when worship becomes a pawn of marketing, it ceases to have much to do with the expression and experience of a living, intimate relationship with the true God. In reality, it ceases to have much to do with God at all. Rather, it degenerates into a colossal Monopoly game: Warm bodies substitute for real estate, and the net worth of both pastor and worship director rises or falls with the final attendance tally. The Age of the Quick Fix Many prominent figures decry this success-equals-numbers mentality and view it as a gross distortion of the church-growth movement's intent. George Barna, well-known for his marketing research, reiterates the importance of quality over quantity: 'We are more impressed by a church of 4,000 people who have no clue about God's character and His expectations, than by a church of 100 deeply committed saints who are serving humankind in quiet but significant ways.' He also says, 'I don't think numbers and numerical growth are most important. What I see the Scriptures telling us is that a successful church is where people's lives are being transformed and becoming more Christ-like. You'll never get a quality ministry by focusing on quantity first. Quality must precede quantity.' Unfortunately, not everyone in the movement is as openly committed to biblical parameters. Thus there is an increasing tendency toward methodological abuse taking certain market-driven approaches to extremes. In the age of the quick fix, it is simply faster and easier to take the fix without the foundation. Not surprisingly, many evangelical pastors and worship leaders have been doing just that, tossing out their old worship models to make room for this year's trend. Many of those old models do need to be retired. They were sincere expressions of faith and of honor to God, but they were stylistically impotent and linguistically meaningless to the vast majority of post-Christian America. The problem is, as some of them were thrown on the scrap heap, much of the substance of worship was discarded as well. What We Think Worshipers Want Many of us are only interested in a model that works, and there are plenty of voices clamoring to tell us which one that is. Elmer Towns summarizes the views of 'the experts' regarding what the 90s church-going consumer is looking for: America's Protestants choose churches on the basis of what affirms us, entertains us, satisfies us or makes us feel good about God and ourselves. If we recognize church worshipers as consumers, we will recognize church programs as menus, and types of worship as the main entrees in the restaurant consumers go where the menus fit their taste the church menus Americans seek are not filled with doctrinal options but with a variety of worship options. Americans go where they feel comfortable with the style of worship that best reflects their inclinations and temperament.
Bestsellers in Ministry Resources