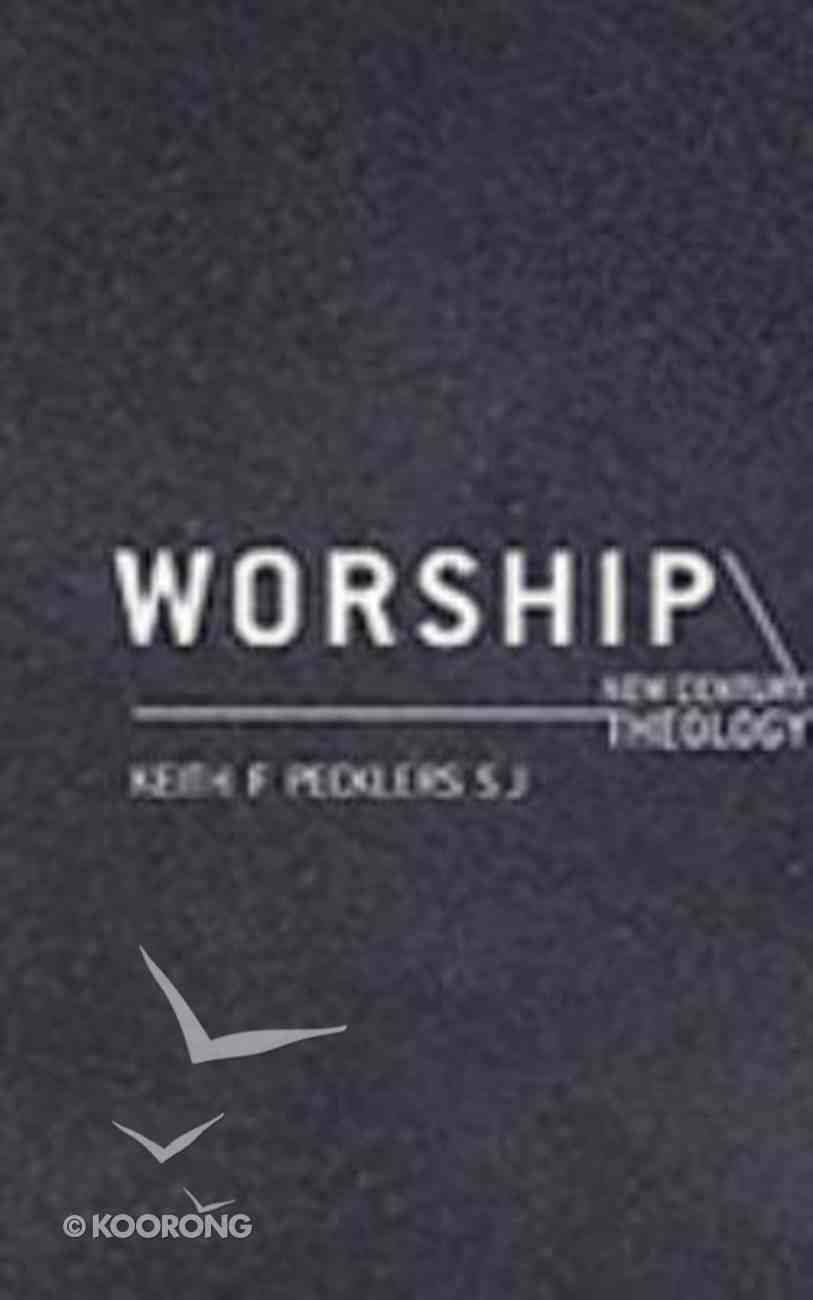 Worship (New Century Theology Series)
Keith Pecklers aims to give theologians, liturgists, priests, pastors and laity of all denominations a new sense of the theology of liturgy. Grounded in the theology of the Mystical Body of Christ, the author calls for full and active liturgical...
Unavailable. Out of Print. Only available while stock lasts.
Out of Print
---
Free Shipping
for orders over $99.
Keith Pecklers aims to give theologians, liturgists, priests, pastors and laity of all denominations a new sense of the theology of liturgy. Grounded in the theology of the Mystical Body of Christ, the author calls for full and active liturgical participation necessarily including social responsibility. At the heart of the liturgical movement is one fundamental principle* liturgy and social justice are inseparable. The author calls for a new liturgical movement and for the rediscovery of that inseparable relationship within the church.;He begins by answering the question what is liturgy? and he gives a brief history of the liturgy in the west. The principle of lex orandi, lex credendi (we pray what we believe) is also examined. Pecklers argues that liturgy can be used as an instrument of social and moral transformation. For example, how do we show liturgical hospitality to those who are often made to feel like pariahs in our assemblies - the disabled, elderly, immigrants, divorcees and other minorities? And how does the Christian liturgy relate to our Jewish and Muslim neighbours?;He also considers how the liturgy may be used to address problems within the churches, such as the b
-Publisher
In this text, Keith Pecklers gives theologians, liturgists, priests and laity of all denominations a new sense of the theology of liturgy. He calls for full and active liturgical participation, and argues that liturgy can be used as an instrument of social and moral transformation.
-Publisher
In Worship, Keith Pecklers aims to gives theologians, liturgists, clergy and laity of all denominations a new sense of the theology of liturgy. From a historical/theological treatment of the evolution of Christian worship in the West, Pecklers addresses 20th century liturgical reforms and emphasizes the liturgy's role in the social and moral transformation of human society. The social dimension of worship is further highlighted in chapters on popular religion and inculturation. He considers the future of Christian worship in light of a new sociological reality: the break up of the stable parish community, credible preaching within an increasingly secularized society, hospitality to those who are often made to feel like pariahs in our assemblies, and the growing rift between conservatives and progressives who share membership in the same church.
-Publisher
Keith F. Pecklers, SJ, is professor of liturgy at the Pontifical Gregorian University and professor of liturgical history at the Pontifical Liturgical Institute in Rome. He is the author of the following titles published by Liturgical Press: Dynamic Equivalence: The Living Language of Christian Worship; The Unread Vision: The Liturgical Movement in the United States of America 1926-1955; Worship: A Primer in Christian Ritual; and editor of Liturgy for the New Millennium: A Commentary on the Revised Sacramentary. He is also the author of "Liturgy from Trent to Vatican II" included in the Handbo
What Is Liturgy? - A Brief History Of The Liturgy In The West - We Pray What We Believe: Liturgy In Its Theological Context - Liturgy And The World - The Future Of Liturgy In The New Millennium