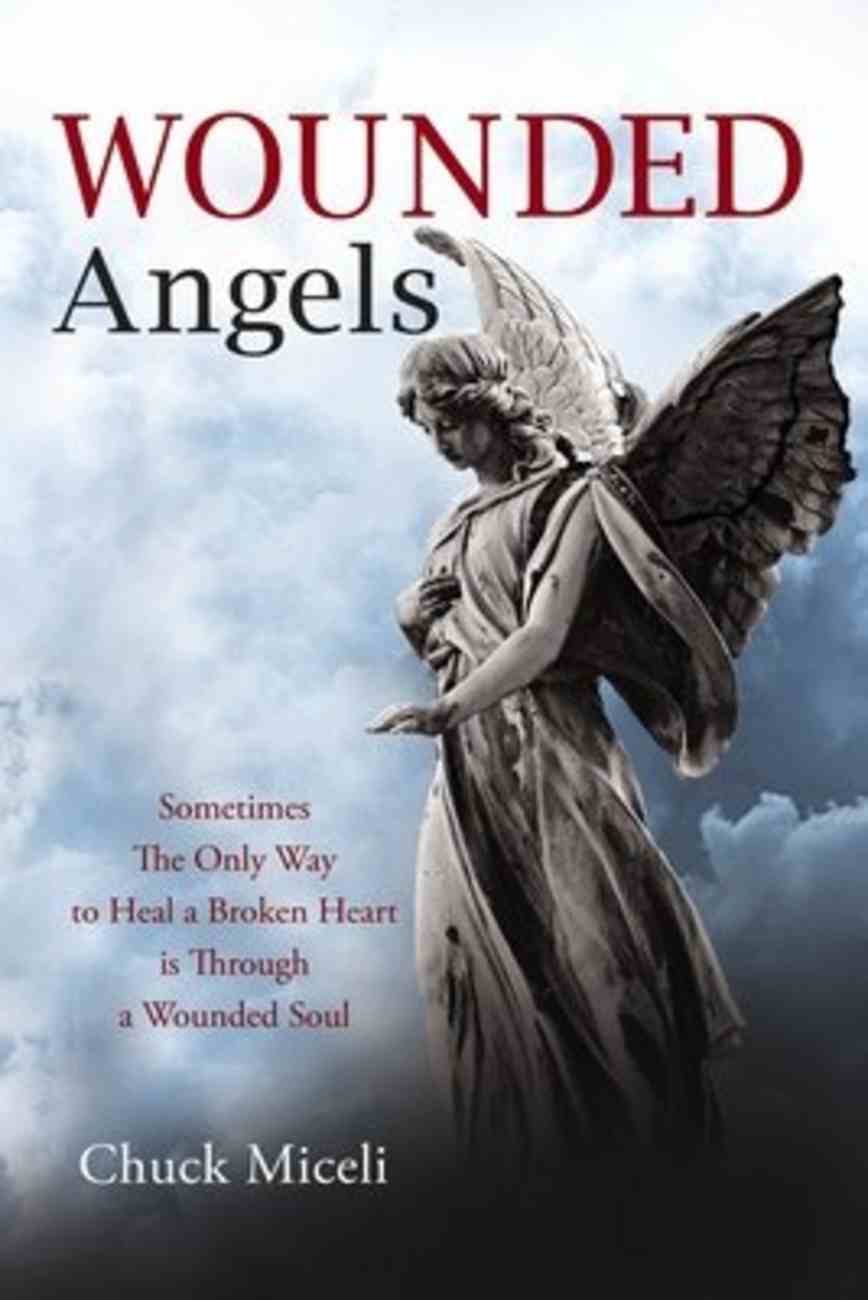 On a sweltering Fourth of July, the suicide of fourteen-year-old Maureen Bower's father shatters her security. She fears that eventually, everyone she loves will abandon her. With the words, "May I have this dance," Frank Russo introduces himself to...
Instant download
---
Expected to ship tomorrow from Australia.
---
Read using our free app on your tablet or mobile!
---
Free Shipping
for orders over $99.

On a sweltering Fourth of July, the suicide of fourteen-year-old Maureen Bower's father shatters her security. She fears that eventually, everyone she loves will abandon her.


With the words, "May I have this dance," Frank Russo introduces himself to Maureen at a roller-skating rink. As he teaches her skate dancing, she falls deeply in love with him. Meanwhile, the country advances further into World War 2. They wait until they feel it is safe to marry only to return from their honeymoon to find Frank's draft notice. He leaves for the Pacific and is gone for the next three years. When Frank's best friend, Harvey, dies at Normandy, Maureen's closest friend, June, walks out of her life too.


Frank returns from the war physically and emotionally scarred, Maureen does her best to mend him until their first child's birth hastens his recovery. They share rich experiences, develop close friendships, raise two daughters and eventually welcome the young women's husbands into their lives. When their children move from Brooklyn, New York to suburban Connecticut, Frank and Maureen follow and become active volunteers at the Bristol Senior Center. On the night of Lieutenant William Calley's conviction for the Mai Lai Massacre however, Frank is overcome with guilt. When he confesses his own wartime atrocities to Maureen, she struggles to understand the man she thought she knew.


Through fifty-plus years of marriage, Frank becomes the center of Maureen's world until his sudden death shatters her faith and rekindles her deep fear of abandonment. She can't escape from the crushing loneliness. Friends, family and even ministers are helpless to lift her from her depression. Maureen finds tasks like driving a car, paying the bills, even cleaning the house overwhelming and her smallest joy feels like a betrayal to Frank. As she prepares to end her suffering, help comes from the unlikeliest of sources: Doris Cantrell. Following an abusive childhood, a troubled marriage and estrangement with her own daughter, Doris is as damaged as is Maureen. The mistreatment she inflicts on others evidences her contempt, yet underneath it all, Maureen senses a deep sadness.




Doris refuses to sympathize with Maureen's plight and persists in exposing her to different experiences and new ways of living. Maureen also refuses to accept that Doris's past gave her the right to abuse people in the present or to neglect her bond with her daughter. Both women lack the strength or will to help anyone. Nevertheless, God has His own plan for these wounded angels. The inconsolable widow and the uncontrollable social misfit manage to support and help heal each other. They do this, not despite their brokenness, but because of it. Maureen and Doris become close friends.


As Maureen heals, the widower, Larry Kowalski, reenters her life. Through their shared experiences of love and loss, they fall deeply in love. However, will her daughters understand her being with another man? In addition, can Maureen's friendship with Doris survive her love for Larry?


-Publisher
I was a painfully shy child. At ten years old, a poetry writing assignment taught me how to express my feelings through paper and pen. Since that time poetry has remained a central part of my life, which has been rich and full. I have enjoyed creative writing, music, my volunteer work with children and a physically active lifestyle until the progression of Parkinson's. While the disease has limited my mobility, poetry has kept me engaged both intellectually and spiritually. Writing poetry connects me to life's joys as well as its challenges, to laughter as well as tears, to the wonders of natu