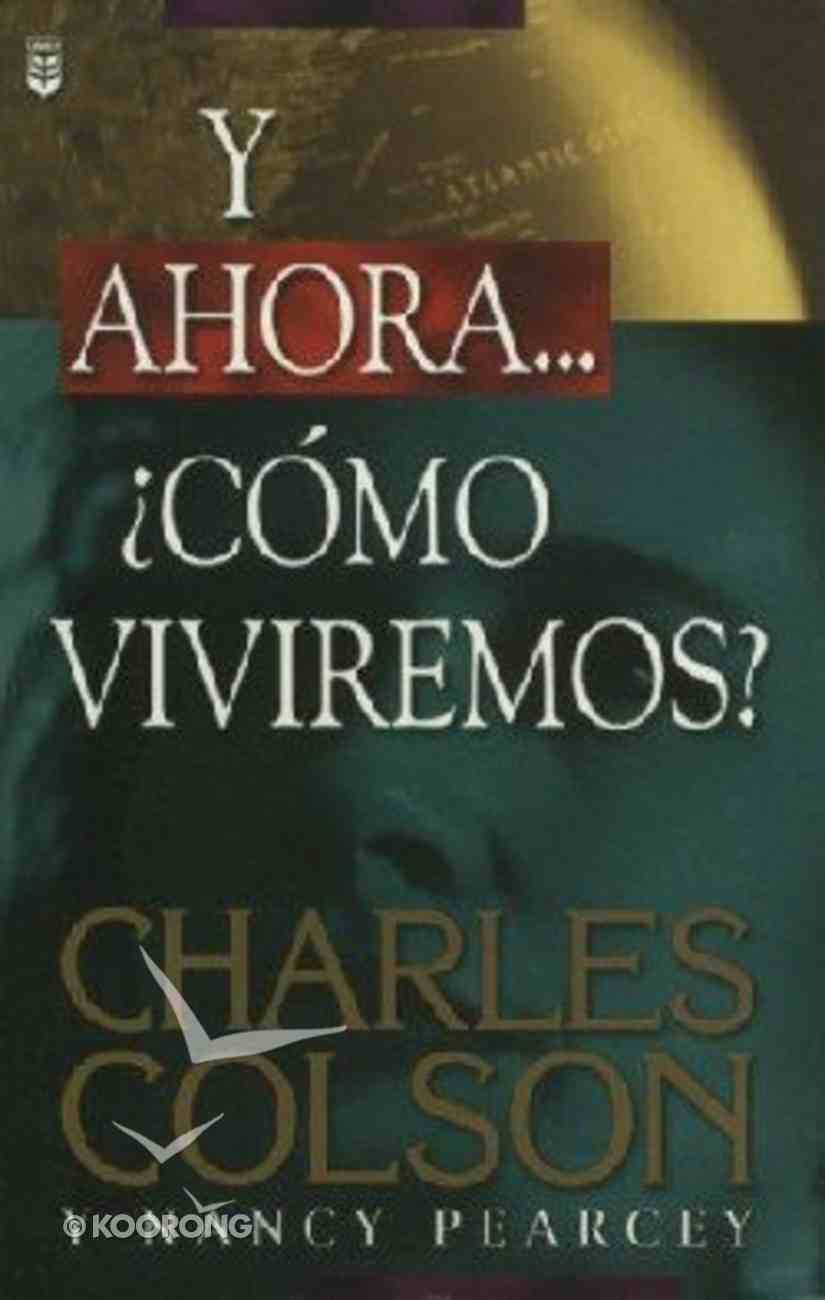 Y Ahora...Como Viviremos? (How Now Shall We Live)
---
Free Shipping
for orders over $99.
425
-Publisher
Y ahora...como viviremos? en un desafio de raiz a la iglesia y a todos los cristianos para que vayan mas alla de la salvacion; para que entiendan que la fe biblica es una vision total del mundo, una perspectiva para la vida toda. Solo cuando entendemos esta vision intergral podemos disfrutar la plenitud de la gracia de Dios en cada area de la vida. Solo entonces podemos escapar de nuestos guetos espirtuales y contender de manera eficaz por la verdad cristiana en el mundo. En Y ahora...como viviremos? chuck Colson y Nancy Pearcey nos muestran que la gran batalla espiritual de hoy es una lucha cosmic entre puntos de vista en competencia a traves del mundo. Inspiradors historas de la vida real y ensenazas appreminates demuestran: *Como dejar al descubierto perspectivas y valores falso de la cultura moderna *Como vivir una vida mas plena y satisfactoria de acuerdo a la manera en que Dios nos creo *como ser mas eficas en el evangelismo al entender como piensan quienes no son cristianos. *Como contender por la fe de manera de altraer a los demas *Como construir una sociedad que refleje principios biblicos Yahora...como viviremos? lo equipara para entender los grandes temas que se debaten hoy en el mundo. Usted aprendera a refutar las declaraciones fasas que sus hijos estan aprendiendo en la escuela; sprendera a llevar su fe al lugar de trabajo; aprendera a hacer criticas de lo que oye en los medios masivos; a enternder los errores de la cultura popular; a evangelizar a sus vecinos de manera natural; a defender principios cristianos en la escena politica. Y ahora...como viviremos? le dara a usted la confianza que necesity para lagrar una diferencia en el mundo de hoy, pero sobre todo en las vidas de los que estan a su alrededor.
-Publisher
The well-known story of Charles Colson's transformation from President Richard Nixon's "hatchet man" who was "incapable of humanitarian thoughts" to founder of the Prison Fellowship Ministries and internationally recognized Christian author and speaker is a triumph of God finding a man and a man finding God. His 1973 conversion to Christianity was followed by a guilty plea to obstruction of justice and a seven-month prison sentence in 1974. He founded Prison Fellowship Ministries in 1976, fulfilling a promise made to fellow inmates that he would "never forget those behind bars."
Charles Colson's first book, Born Again, was released in 1976 and instantly became an international bestseller. He has authored many books that have collectively sold more than five million copies worldwide, including Justice That Restores; How Now Shall We Live?; Burden of Truth, Answers to Your Kids; Gideon's Torch; Why America Doesn't Work; Kingdoms in Conflict; and Loving God.


He is also a columnist, international speaker, and commentator on a national radio broadcast. He received the prestigious Templeton Prize for Progress in Religion in 1993 and donated the $1 million prize to the Prison Fellowship's Endowment Fund.


Bestsellers in Global Language