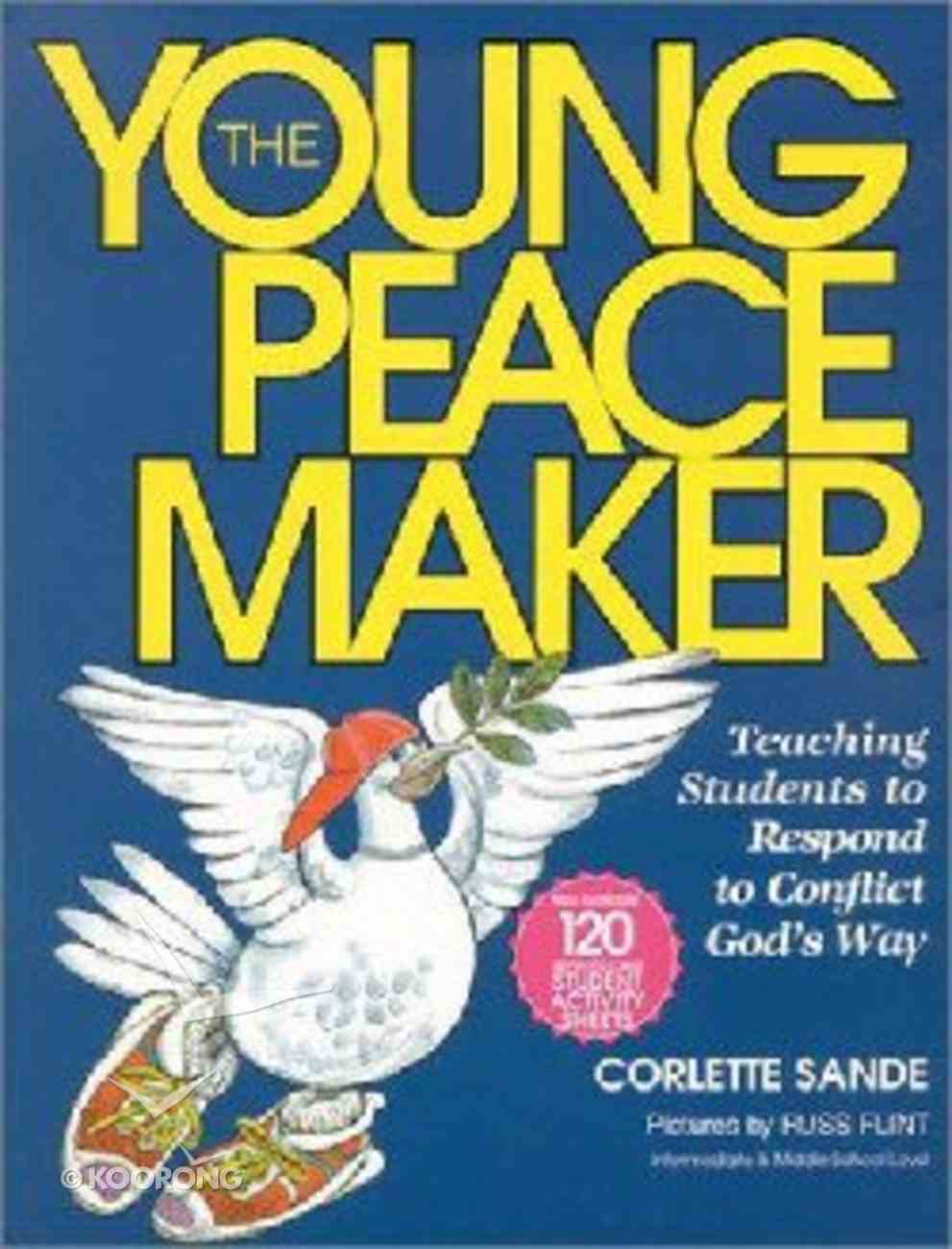 Young Peacemaker Set (Workbook + Student Guides On Cdrom)
The newly reformatted Young Peacemaker Set The Young Peacemaker Set includes a 200 page Teacher Manual designed in a workbook format, and the appendices can be photocopied for child or student use. Divided into three sections: Understanding, Responding and Preventing...
---
Expected to ship within 10 hours from Australia.
---
Free Shipping
for orders over $99.
The newly reformatted Young Peacemaker Set
The Young Peacemaker Set includes a 200 page Teacher Manual designed in a workbook format, and the appendices can be photocopied for child or student use. Divided into three sections: Understanding, Responding and Preventing Conflict, each lesson has a goal, objectives, principle, and needs clearly outlined at the beginning, and is followed by teacher's notes on setting the stage and questions to ask. Reproducible student activity sheets for all twelve lessons are included on an enclosed CD for ease of duplication. Help illustrate the conflicts and talk about possible solutions--good and bad--and what's wrong with the "bad" solutions. A lesson summary reaffirms the lesson's main points.


Recommended for grades 3-7, but can be adapted for younger or older students.


-Publisher
The newly reformatted Young Peacemaker Set
The Young Peacemaker Set includes a 200 page Teacher Manual designed in a workbook format, and the appendices can be photocopied for child or student use. Divided into three sections: Understanding, Responding and Preventing Conflict, each lesson has a goal, objectives, principle, and needs clearly outlined at the beginning, and is followed by teacher's notes on setting the stage and questions to ask. Reproducible student activity sheets for all twelve lessons are included on an enclosed CD for ease of duplication. Help illustrate the conflicts and talk about possible solutions--good and bad--and what's wrong with the "bad" solutions. A lesson summary reaffirms the lesson's main points.


Recommended for grades 3-7, but can be adapted for younger or older students.


-Publisher