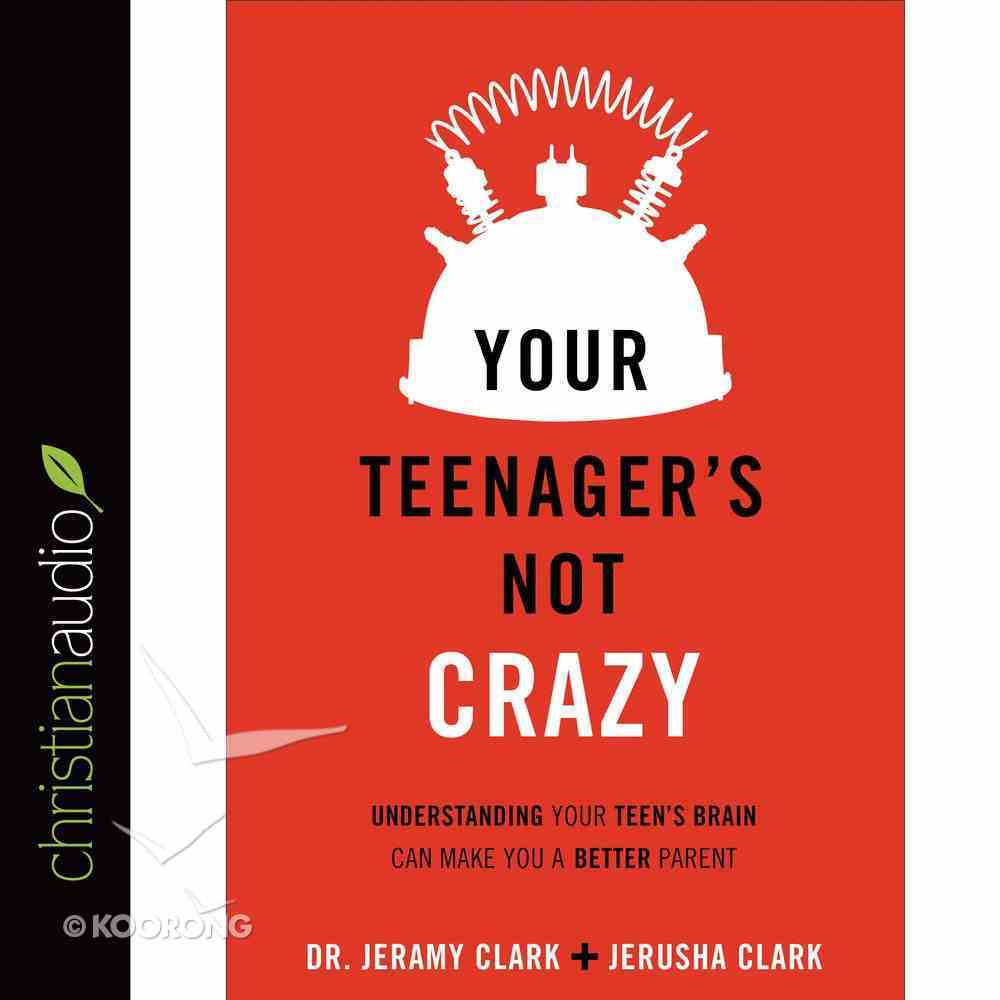 Your Teenager is Not Crazy
As God allows us to understand the mystery and marvel of brain science, we have the exciting opportunity to reexamine our assumptions about human behavior. Perhaps nowhere does this impact our lives more profoundly than when we think about raising...
Instant download
---
Expected to ship within 11 hours from Australia.
---
Free Shipping
for orders over $99.

As God allows us to understand the mystery and marvel of brain science, we have the exciting opportunity to reexamine our assumptions about human behavior. Perhaps nowhere does this impact our lives more profoundly than when we think about raising children--especially teenagers. Where parents often see a sweet boy or girl who has morphed into an incomprehensible bundle of hormones and angst, what we really ought to be seeing is an amazing young adult whose brain is under heavy construction. And changing the way we see our teens will revolutionize our relationships with them.

Organized by what we hear teens say--things like I'm bored, You just don't understand, Why are you freaking out?, I hate my life!, or Hold on ... I just have to send this--this book helps parents develop compassion for their teens and discernment in parenting them as their brains are progressively remodeled. Rather than seeing the teen years as a time to simply hold on for dear life, Dr. Jeramy and Jerusha Clark show that they can be an amazing season of cultivating creativity, self-awareness, and passion for the things that really matter.

-Publisher
-->Jeramy and Jerusha Clark have ministered in churches for a combined twenty-five years. After meeting at The First Evangelical Free Church of Fullerton where the Clarks both served in youth ministry they moved to Monument Colorado where they worked with students at Tri-Lakes Chapel. Currently Jeramy Jerusha and their two children live in Escondido California where Jeramy is the pastor of Life Design Ministries at Emmanuel Faith Community Church. They have coauthored three books on relationships: I Gave Dating a Chance-->He's H.O.T. She's H.O.T.--> and DTR: Define the Relationship--> as well
-->Jeramy and Jerusha Clark have ministered in churches for a combined twenty-five years. After meeting at The First Evangelical Free Church of Fullerton where the Clarks both served in youth ministry they moved to Monument Colorado where they worked with students at Tri-Lakes Chapel. Currently Jeramy Jerusha and their two children live in Escondido California where Jeramy is the pastor of Life Design Ministries at Emmanuel Faith Community Church. They have coauthored three books on relationships: I Gave Dating a Chance-->He's H.O.T. She's H.O.T.--> and DTR: Define the Relationship--> as well