Abc's of Worship 2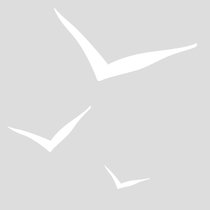 ABC's of Worship is Vineyard Music's exciting new series developed especially for children. Targeting ages 5-10 years old, these songs are designed to teach kids praise and worship in a fun, energetic way.There are three volumes in this innovative new collection. Each volume features eight great songs in split track format. All of the songs are tried and tested in Sunday school settings and have been gathered from churches all over the world. These recordings are a mixture of brand new and classic Vineyard titles.The ABC's of Worship will provide a solid basis of praise music for young believers in a format they can enjoy by turning down the lyrics and singing along with their favorite worship songs.

- Publisher
Track Listings
1 - Every Move I Make
2 - Glorious Day
3 - He Is Risen
4 - Hop On The Bus
5 - Jesus Youre The Light
6 - Psalm 121 I Lift My Eyes Up
7 - You Are In Control
8 - Youre So Wonderful
You May Also Be Interested In
About "Abc's of Worship 2"
ABC's of Worship is Vineyard Music's exciting new series developed especially for children. Targeting ages 5-10 years old, these songs are designed to teach kids praise and worship in a fun, energetic way.There are three volumes in this innovative new collection. Each volume features eight great songs in split track format. All of the songs are tried and tested in Sunday school settings and have been gathered from churches all over the world. These recordings are a mixture of brand new and classic Vineyard titles.The ABC's of Worship will provide a solid basis of praise music for young believers in a format they can enjoy by turning down the lyrics and singing along with their favorite worship songs.
- Publisher


Meet the Artist
Various Artists
This item is the work of a number of contributors.