Absolutely Positively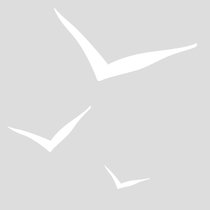 RULER L A C R Since releasing his first recording some 12 years ago, KennyMarks has built up a following all over the world. Kennysmusic has always defied Christian music trends that temptmany to steer away from dealing with real life issues. Kennyhas chosen to focus his ministry on, as he puts it,horizontal music with a vertical connection. the resultshave been some of the most honest and relevant contemporaryChristian music available. This is the first ever greatesthits package from Kenny and is a must-have compilation ofsome of the best Christian music of the last decade.Songs include: Friends Will Go Anywhere With YouThePartys OverRight Where You AreMake It RightTurn My WorldAroundand many more.
Track Listings
1 - Absolutely Positively Friends
2 - Friends Will Go Anywhere With You
3 - I Give It All To You
4 - Ill Be A Friend To You
5 - Like A Father Should Be
6 - Make It Right
7 - Next Time You See Johnny
8 - Right Where You Are
9 - Running On Love
10 - Single-Minded Love
11 - Soul Reviver
12 - The Partys Over
13 - Turn My World Around
14 - White Dress
15 - Friends (Will Go Anywhere With You)
16 - I'Ll Be A Friend To You
17 - The Party's Over
You May Also Be Interested In
About "Absolutely Positively"
RULER L A C R Since releasing his first recording some 12 years ago, KennyMarks has built up a following all over the world. Kennysmusic has always defied Christian music trends that temptmany to steer away from dealing with real life issues. Kennyhas chosen to focus his ministry on, as he puts it,horizontal music with a vertical connection. the resultshave been some of the most honest and relevant contemporaryChristian music available. This is the first ever greatesthits package from Kenny and is a must-have compilation ofsome of the best Christian music of the last decade.Songs include: Friends Will Go Anywhere With YouThePartys OverRight Where You AreMake It RightTurn My WorldAroundand many more.
- Koorong