All Gas No Brake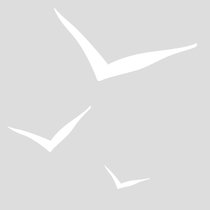 Power Pop-Punk band Stellar Kart began in a Phoenix-based youth group three years ago as a worship band. This is definitely music for a younger audience – high schoolers. "They're more responsive to our style of music and the message that we have because we just went through that period in our life," says lead singer Adam Agee. - Publisher
Audio Samples
1 - Student Driver

2 - Second Chances

3 - Come Back Home

4 - Spending Time

5 - Livin On A Prayer

6 - A Love Song

7 - Superstar

8 - Life Is Good

9 - Tree Climber

10 - Gone Fishin

11 - Finish Last
You May Also Be Interested In
About "All Gas No Brake"
Power Pop-Punk band Stellar Kart began in a Phoenix-based youth group three years ago as a worship band. This is definitely music for a younger audience – high schoolers. "They're more responsive to our style of music and the message that we have because we just went through that period in our life," says lead singer Adam Agee. - Publisher
- Koorong


Meet the Artist
Kart Stellar
Stellar Kart is a pop punk band from Phoenix, Arizona who started playing together in youth group. The band released their first album, All Gas. No Brake, in February 2005. Most of their singles have been accepted exclusively on Christian radio stations and their song Me and Jesus hit No. 1 for 7 weeks on the Hot Christian Songs chart and won the 2007 Dove Award for "Rock/Contemporary Recorded Song". Their song Something Holy charted at No. 23 on Billboard Magazine for eighteen weeks.
The band has played as an opening act for the likes of Kutlass and Newsboys.