All Hail the Power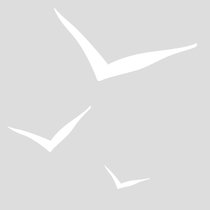 8 great releases from one of the worlds premier praise and worship companies. Experience the power and the passion of these live recordings, all featuring a worship leader and a large enthusiastic congregation. Great songs that are known and sung the world over from writers such as Kent Henry, Mark Conner from Australia, Bob Fitts, and Tom Inglis. Each album has its individual flavour, from the Jewish sounds of Up To Zion to the uniquely Australian All Nations Worship and the africian influences in We Are One. Each album is double couponed! By 2 cassettes get 1 free or buy 2 cds and get 1 free.
Track Listings
1 - All Hail The Power
2 - Be Strong And Take Courage
3 - Come Bless The Lord
4 - Finlandia Medley
5 - I Will Build My Church
6 - Joyful Joyful We Adore Thee
7 - Let Your Spirit Come
8 - Oh Lord I Worship You
9 - Pour Out Your Spirit
10 - Power And Might
11 - Praise The Lord
12 - Praise Ye The Lord
13 - We Give You Glory
You May Also Be Interested In
About "All Hail the Power"
8 great releases from one of the worlds premier praise and worship companies. Experience the power and the passion of these live recordings, all featuring a worship leader and a large enthusiastic congregation. Great songs that are known and sung the world over from writers such as Kent Henry, Mark Conner from Australia, Bob Fitts, and Tom Inglis. Each album has its individual flavour, from the Jewish sounds of Up To Zion to the uniquely Australian All Nations Worship and the africian influences in We Are One. Each album is double couponed! By 2 cassettes get 1 free or buy 2 cds and get 1 free.
- Koorong