Art to the Glory of God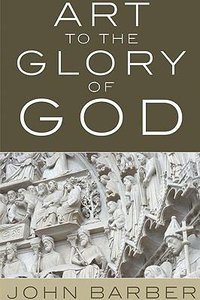 How can a Christian create a work of art that truly glorifies God? While many books address the need for a Christian vision of art, few speak to the actual criteria artists can follow to do art to the glory of God. Not only does this booklet speak to the need for a Christian ideal in art, but also it capably guides the reader through several important building blocks of what constitutes a composition of heavenly worth. Although the discussion focuses mainly on the areas of painting and architecture, the reader can apply what is stated to virtually any area of artistic endeavor.

- Publisher
You May Also Be Interested In
About "Art to the Glory of God"
How can a Christian create a work of art that truly glorifies God? While many books address the need for a Christian vision of art, few speak to the actual criteria artists can follow to do art to the glory of God. Not only does this booklet speak to the need for a Christian ideal in art, but also it capably guides the reader through several important building blocks of what constitutes a composition of heavenly worth. Although the discussion focuses mainly on the areas of painting and architecture, the reader can apply what is stated to virtually any area of artistic endeavor.
- Publisher


Meet the Author
John Barber
John Barber is the pastor of Cornerstone Presbyterian Church (PCA) in Palm Beach Gardens, Florida. He holds theological degrees from Westminster Theological Seminary, Yale University, Whitefield Theological Seminary, and is currently pursuing advanced studies at the Free University of Amsterdam. John Barber has served as an itinerant evangelist, church planter, host of a nationally syndicated radio program, and writer for Dr. Bill Bright.