Bebe and Cece Winans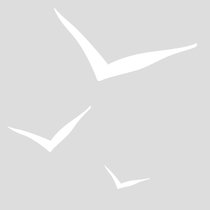 This volume forms part of the large international Theophrastus project started by Brill in 1992 and edited by W.W. Fortenbaugh, R.W. Sharples and D. Gutas . Together with volumes comprising the texts and translations, the commentary volumes provide a new generation of classicists with an up-to-date collection of the fragments and testimonia relating to Theophrastus (c. 370-288/5 B.C), Aristotle's pupil and successor as head of the Lyceum.

- Publisher
Track Listings
1 - Call Me
2 - Change Your Nature
3 - For Always
4 - Hes Coming Soon
5 - I Dont Know Why
6 - I O U Me I Owe You Me
7 - In Return
8 - Love Said Not So
9 - No Hiding Place
10 - Still In Love With You
You May Also Be Interested In
About "Bebe and Cece Winans"
This volume forms part of the large international Theophrastus project started by Brill in 1992 and edited by W.W. Fortenbaugh, R.W. Sharples and D. Gutas . Together with volumes comprising the texts and translations, the commentary volumes provide a new generation of classicists with an up-to-date collection of the fragments and testimonia relating to Theophrastus (c. 370-288/5 B.C), Aristotle's pupil and successor as head of the Lyceum.
- Publisher


Meet the Artists
Bebe Winans
BeBe Winans is a Christian music recording artist.
Cece Winans
Winans is one of contemporary music's most acclaimed vocalists. As one-half of the award-winning duo BeBe and CeCe, she garnered unprecedented acceptance in both R and B and Christian music circles. In 1995, she released her first solo project, the Grammy Award-winning album "Alone in His Presence." She is the host of the Odyssey network's television show "CeCe's Place."