Bookends (Abridged, 2 Cds)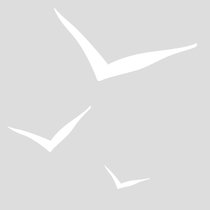 Opposites Attract? Dr. Emilie Getz and Jonas Fielding are as different as two people could possibly be-the same age, with the same faith, living in the same small Pennsylvania town. Shers"s a first-class neatnik; hers"s a world-class slob. Shers"s into saving historical relics; hers"s into saving souls. But perhaps opposites do attract. For when this uptight historian and this laid-back land developer meet, sparks fly. And despite the rather inauspicious beginning to their relationship, neither one will escape unchangedhellip;or unsmitten! "A well-written, delightful concoction of romance, humor, tenderness, and fun." Lisa Samson, author ofTiger Lillie Opposites attract? Maybe not. Emilie Getz and Jonas Fielding are as different as two people-of the same age, with the same faith, living in the same charming Pennsylvania town-could be. She loves history; he loves new ideas. She sticks to the rules; he likes to break them. Shers"s into saving relics; hers"s into saving souls. The one trait they share is a penchant for controlling every aspect of their lives, including their stubborn hearts. When Emiliers"s search for an archaeological treasure leads her to the one piece of land she canrs"t have (thanks to Jonas), they choose opposing sides in an engaging battle of wits. Emilie, a no-nonsense sort of woman, is determined to have her way. But Jonas is on a mission as well: He wants to hear Emilie laugh. Often. "Liz Curtis Higgs mixes her usual humor into this entertaining story of roller-coaster romance." Christian Retailing "Delicious as Moravian sugar cake! Readers will love it." Lori Copeland, author ofRoses Will Bloom Again "Bookendsis such funhellip;rich in character, setting, and spiritual dimensions." Gayle Roper, author ofWinter Winds "A great story with believable characters, realistic situations, and a sprinkling of Higgsrs"s humor." K-LOVE News & Reviews "Declare a holiday and cozy up with this engaging novel." Patsy Clairmont, author ofStardust on My Pillow Story Behind the Book Though she has traveled the world, Liz Curtis Higgs is a small-town girl at heart. InBookends,Liz invites readers to visit a place she knows well: her hometown of Lititz, nestled in the rolling hills of historic Lancaster County, Pennsylvania . Fond memories of her childhood years in the Moravian church-one of the oldest of the Protestant denominations-and her love for Lititz history and traditions serve as a solid underpinning for this lively contemporary tale. Like many couples, Emilie and Jonas resemble human bookends-opposites in every way-until Emiliers"s joy-filled spiritual awakening turns their stubborn hearts in the same happy direction. From the Trade Paperback edition.

- Publisher
You May Also Be Interested In
About "Bookends (Abridged, 2 Cds)"
Opposites Attract? Dr. Emilie Getz and Jonas Fielding are as different as two people could possibly be-the same age, with the same faith, living in the same small Pennsylvania town. Shers"s a first-class neatnik; hers"s a world-class slob. Shers"s into saving historical relics; hers"s into saving souls. But perhaps opposites do attract. For when this uptight historian and this laid-back land developer meet, sparks fly. And despite the rather inauspicious beginning to their relationship, neither one will escape unchangedhellip;or unsmitten! "A well-written, delightful concoction of romance, humor, tenderness, and fun." Lisa Samson, author ofTiger Lillie Opposites attract? Maybe not. Emilie Getz and Jonas Fielding are as different as two people-of the same age, with the same faith, living in the same charming Pennsylvania town-could be. She loves history; he loves new ideas. She sticks to the rules; he likes to break them. Shers"s into saving relics; hers"s into saving souls. The one trait they share is a penchant for controlling every aspect of their lives, including their stubborn hearts. When Emiliers"s search for an archaeological treasure leads her to the one piece of land she canrs"t have (thanks to Jonas), they choose opposing sides in an engaging battle of wits. Emilie, a no-nonsense sort of woman, is determined to have her way. But Jonas is on a mission as well: He wants to hear Emilie laugh. Often. "Liz Curtis Higgs mixes her usual humor into this entertaining story of roller-coaster romance." Christian Retailing "Delicious as Moravian sugar cake! Readers will love it." Lori Copeland, author ofRoses Will Bloom Again "Bookendsis such funhellip;rich in character, setting, and spiritual dimensions." Gayle Roper, author ofWinter Winds "A great story with believable characters, realistic situations, and a sprinkling of Higgsrs"s humor." K-LOVE News & Reviews "Declare a holiday and cozy up with this engaging novel." Patsy Clairmont, author ofStardust on My Pillow Story Behind the Book Though she has traveled the world, Liz Curtis Higgs is a small-town girl at heart. InBookends,Liz invites readers to visit a place she knows well: her hometown of Lititz, nestled in the rolling hills of historic Lancaster County, Pennsylvania . Fond memories of her childhood years in the Moravian church-one of the oldest of the Protestant denominations-and her love for Lititz history and traditions serve as a solid underpinning for this lively contemporary tale. Like many couples, Emilie and Jonas resemble human bookends-opposites in every way-until Emiliers"s joy-filled spiritual awakening turns their stubborn hearts in the same happy direction. From the Trade Paperback edition.
- Publisher


Meet the Author
Liz Curtis Higgs
Liz Curtis Higgs has been telling tales since she wrote her first novel at the tender age of ten. Careers in broadcasting, public speaking, nonfiction writing, and children s books brought her back to her first love – fiction – at the turn of the 21st century.