Bread For the Day 2017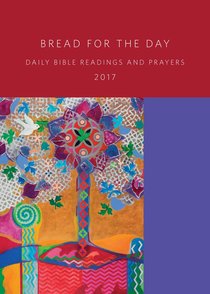 Bread for the Day is a daily-use devotional resource which includes a brief scripture reading (NRSV texts) for each day following the daily lectionary developed by the Consultation on Common Texts. It also includes a prayer and hymn suggestion for each day, brief yet helpful introductions to the seasons of the church year, and table graces/meal prayers for holidays and seasons. Also includes: simplified forms for morning and evening prayer, waking prayers and bedtime prayers (including prayers with children), and notes on festivals and commemorations. Use for personal, household, or group devotions. Suitable for individuals, congregations, households, Bible study groups, prayer groups, pastors, church councils, outreach teams, confirmation students, and teachers.
- Publisher
You May Also Be Interested In
About "Bread For the Day 2017"
Bread for the Day is a daily-use devotional resource which includes a brief scripture reading (NRSV texts) for each day following the daily lectionary developed by the Consultation on Common Texts. It also includes a prayer and hymn suggestion for each day, brief yet helpful introductions to the seasons of the church year, and table graces/meal prayers for holidays and seasons. Also includes: simplified forms for morning and evening prayer, waking prayers and bedtime prayers (including prayers with children), and notes on festivals and commemorations. Use for personal, household, or group devotions. Suitable for individuals, congregations, households, Bible study groups, prayer groups, pastors, church councils, outreach teams, confirmation students, and teachers.
- Publisher