By the Light of a Thousand Stars (#03 in Derby Series)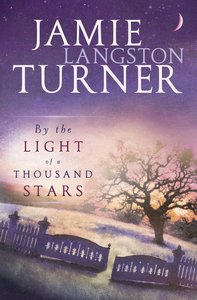 Beyond the Sorrow,
Belief Awaited....

Catherine had vowed long ago to be the kind of mother she'd never known herself, but somewhere along the way things became muddled. One by one her three children rebelled, leaving her outwardly perfect family in disarray. As if their household isn't disrupted enough, Catherine's strange sister-in-law moves in--uninvited.

Into the chaos steps a new neighbor, as different from Catherine as any woman could be. Catherine is both appalled and fascinated by the unique way Barb's family interprets life's trials, and she is inexplicably drawn to them. When tragedy strikes, she finds herself longing to discover the secret to their joyful, contented lives.

A Christy Award Finalist

- Publisher
You May Also Be Interested In
About "By the Light of a Thousand Stars (#03 in Derby Series)"
Beyond the Sorrow,
Belief Awaited....

Catherine had vowed long ago to be the kind of mother she'd never known herself, but somewhere along the way things became muddled. One by one her three children rebelled, leaving her outwardly perfect family in disarray. As if their household isn't disrupted enough, Catherine's strange sister-in-law moves in--uninvited.

Into the chaos steps a new neighbor, as different from Catherine as any woman could be. Catherine is both appalled and fascinated by the unique way Barb's family interprets life's trials, and she is inexplicably drawn to them. When tragedy strikes, she finds herself longing to discover the secret to their joyful, contented lives.

A Christy Award Finalist
- Publisher


Meet the Author
Jamie Langston Turner
Jamie Langston Turner is currently a professor of creative writing and literature at Bob Jones University in South Carolina. She describes her writing as, "a journey into God's truth using the wonderful vehicle of fiction." She has had a lifelong interest in promoting God's kingdom through the written word and works from credo that, "A story can get its toe in the door where a sermon often can't." A college professor for thirty-four years, she has written extensively for a variety of periodicals. Her novels have earned both the Angel and Christy Awards. Jamie's first novel, Suncatchers, launched her journey toward recognition of her latest novel, Winter Birds, in Publisher's Weekly's Best Books of 2006: "Genuine humour and well-crafted characters make this a memorable and inspiring novel." - Publisher's Weekly. Jamie's other titles include Some Wildflower in my Heart, No Dark Valley, and By the Light of a Thousand Stars.
-Editorial Review.
Other Titles In The "Derby Series" Series