Caleb #01: Blessed Child (Unabridged, 12 CDS) (#01 in Caleb Audio Book Series)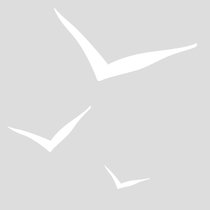 :?Whoever said a straightened hand was more dramatic than a healed heart Anyway?? A young orphaned boy was abandoned and raised in an Ethiopian monastery. He has never seen outside its walls ? at least, not the way most people see. Now he must flee or die. But the world beyond is hardly ready for a boy like Caleb. When relief expert Jason Marker agrees to rescue Caleb from the monastery, he unwittingly opens humanity?s doors to an incredible journey filled with political intrigue and peril. Jason and Leiah ? the French-Canadian nurse who escapes the monastery with him ? quickly realize Caleb?s supernatural power to heal. But so do the boy?s enemies, who will stop at nothing to destroy him. Jason and Leiah fight for Caleb?s survival while the world erupts in debate over the source of the boy?s power. In the end nothing can prepare them for what they discover.

- Publisher
You May Also Be Interested In
About "Caleb #01: Blessed Child (Unabridged, 12 CDS) (#01 in Caleb Audio Book Series)"
:?Whoever said a straightened hand was more dramatic than a healed heart Anyway?? A young orphaned boy was abandoned and raised in an Ethiopian monastery. He has never seen outside its walls ? at least, not the way most people see. Now he must flee or die. But the world beyond is hardly ready for a boy like Caleb. When relief expert Jason Marker agrees to rescue Caleb from the monastery, he unwittingly opens humanity?s doors to an incredible journey filled with political intrigue and peril. Jason and Leiah ? the French-Canadian nurse who escapes the monastery with him ? quickly realize Caleb?s supernatural power to heal. But so do the boy?s enemies, who will stop at nothing to destroy him. Jason and Leiah fight for Caleb?s survival while the world erupts in debate over the source of the boy?s power. In the end nothing can prepare them for what they discover.
- Publisher


Meet the Authors
Ted Dekker
Ted Dekker is known for novels that combine adrenaline-laced stories with unexpected plot twists, unforgettable characters, and incredible confrontations between good and evil. The son of missionaries, he grew up in the jungles of Indonesia. He returned to the United States to attend Evangel College, graduating with a religion & philosophy major. After several years in corporate marketing, in 1997 he began writing books like Heaven's Wager now he has written numerous books including bestsellers Skin, In the Blink of an Eye, Saint and Thr3e. Ted lives in Austin with his wife LeeAnn and their four children. Most recently he has published Kiss and Immanuel's Veins
-Editorial Review.
Bill Bright
Bill Bright was the founder and president of Campus Crusade for Christ International, the world's largest Christian ministry. In 1956 he wrote the The Four Spiritual Laws which has been printed in 200 languages and distributed to 2.5 billion people. In 1979 he commissioned the Jesus film which has been viewed by more than 5.1 billion people. In 1996 Bright was presented with the prestigious Templeton Prize for Progress in Religion and donated all of his prize money to causes promoting the spiritual benefits of fasting and prayer. He was the author of more than 50 books, including Come Help Change the World, and The Coming Revival. Bright died in 2003 and is survived by his wife Vonette, who assisted him in founding Campus Crusade for Christ; a sister Florence Skinner; a brother Forest Bright; his son Zachary, who is pastor of Divine Savior Presbyterian Church in California; son Brad, who is on staff with Campus Crusade; and four grandchildren.- Publisher.
Other Titles In The "Caleb Audio Book Series" Series