Christmas (Ambience Series)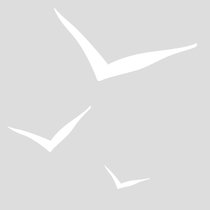 Your favourite hymns and carols of the Christmas season are performed onsolo piano and keyboard, with a light rhythm accompaniment. With classicsincluding O Holy Night, O Tannenbaum and Silent Night, thiscelebration of the birth of our Saviour will encourage you as you ponderthe purposes of His coming.
Track Listings
1 - Carol Of The Bells
2 - I Heard The Bells On Christmas Day
3 - O Holy Night The Stars Are Brightly Shining
4 - Have Yourself A Merry Little Christmas
5 - Theres A Song In The Air
6 - Bring A Torch
7 - Silent Night
8 - Angels We Have Heard On High
9 - O Tannenbaum
10 - Evening Christmas Sky
11 - Away In A Manger
You May Also Be Interested In
About "Christmas (Ambience Series)"
Your favourite hymns and carols of the Christmas season are performed onsolo piano and keyboard, with a light rhythm accompaniment. With classicsincluding O Holy Night, O Tannenbaum and Silent Night, thiscelebration of the birth of our Saviour will encourage you as you ponderthe purposes of His coming.
- Koorong