Country Faith Southern Gospel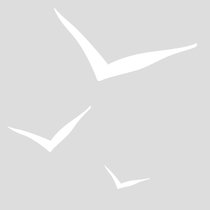 Track Listings
1 - Washed By The Water (Jason Crabb)
2 - The Lighthouse (The Happy Goodmans)
3 - Washed In The Blood Of The Lamb (Janet Paschal)
4 - I Bowed On My Knees And Cried Holy (Michael English)
5 - Step Into The Water (The Cathedrals)
6 - Pray Now (Karen Peck & New River)
7 - Christ Is Still The King (Legacy Five)
8 - Here He Comes (Joseph Habedank)
9 - Oh For A Thousand Tongues (The Nelons)
10 - What's Not To Love (Mark Lowry)
11 - When He Was On The Cross (I Was On His Mind) (The Florida Boys)
12 - Through The Fire (The Crabb Family)
13 - My Name Is Lazarus (Greater Vision)
14 - God's Got A Better Plan (Canton Junction)
15 - Brand New Star (The Oak Ridge Boys)
You May Also Be Interested In
Meet the Artists
Michael English
Thirteen years ago, Michael English was amidst the top of the contemporary Christian music crop, not to mention the pinnacle of his musical ministry. Outside of widespread fanfare and critical acclaim, that season also found the famed singer winning six Dove Awards, including the highly coveted "Artist of the Year." Though the celebrated evening would be amongst his most treasured professional highs, the very next day found his personal life shattering into a million slices. Over the course of the next several years, that highly publicized fall from grace went from bad to worse, with a series of regretful decisions leaving the star spiritually, physically, emotionally and financially bankrupt.
Despite spiraling further than anyone could ever imagine, Michael had a life changing encounter with God four years ago and his life was dramatically renewed. Between now and then, the performer picked up the pieces with pastoral accountability and being grounded in the gospel, while simultaneously rekindling his love for artistry and public expression (as accounted in a recent autobiography). Outside of putting words to paper, he's also returned to crafting songs in the studio, chronicling an unparalleled season of growth and redemption on the aptly titled The Prodigal Comes Home.
Mark Lowry
Mark Lowry is a self-described storyteller whose wholesome comedic performances include the certified gold videos "Mouth in Motion "and "Remotely Controlled." An accomplished vocalist, he appears as a solo artist and with the Gaither Vocal Band. Mark has written a series of children's books, plus the quasi-autobiography "Out of Control." Together with singer/songwriter Kathy Troccoli, he co-hosts "The Mark and Kathy Show," a weekly variety program airing on The Inspirational Network. He makes his home in Nashville, Tennessee.
Oak Ridge Boys
The Oak Ridge Boys are considered one of the greatest groups in country music history. Long before their many hits like Elvira and Bobbie Sue, they dominated the world of Gospel Music. Originally known as The Oak Ridge Quartet, they began performing in the early 1940s and Time Magazine dubbed them one of the "top drawing gospel groups in the nation."
Breaking all barriers, the Oaks brought their Gospel music to the mainstream with a pop-country sounding style. By the late 70s, the group had reached the top of the Gospel Music world. The long-haired, bell-bottom wearing group now known as The Oak Ridge Boys soon branched out to cross-over stardom, dominating both the Country and Pop music scene.