Cry Holy/Almost There (2 Pack)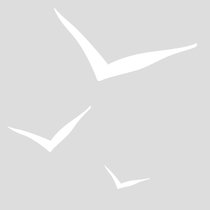 Sonic Flood return with a collection of favourite worship songs and new tracks, including 'Famous One', 'Here I am Here to Worship' and 'Everyday'. For a limited time, you'll receive CRY HOLY with MercyMe's best seller, ALMOST THERE for just $32.95
You May Also Be Interested In
About "Cry Holy/Almost There (2 Pack)"
Sonic Flood return with a collection of favourite worship songs and new tracks, including 'Famous One', 'Here I am Here to Worship' and 'Everyday'. For a limited time, you'll receive CRY HOLY with MercyMe's best seller, ALMOST THERE for just $32.95
- Koorong


Meet the Artists
Mercyme
A period of brokenness led to the formation of the worship band, MercyMe in 1994. The band from Greenville, Texas has quickly evolved from being Christian music's fastest-selling new act to one of the most successful bands in all musical genres. Just a bunch of guys who loved music, loved the Lord and wanted be able to support their families playing music for and about Jesus. Several Dove Awards, several albums and over five million + CD and DVD sales later, a lot has changed. But they're still the same people - guys who love what they do and who they do it for.
Sonicflood
Sonicflood is a contemporary worship music band from Nashville, Tennessee. The band originally formed in 1997 under the name Zilch but changed its name to Sonicflood, a reference to a line in Revelation 19:6 in 1998 as they became known as a praise and worship band.

They released their debut album at a time when such music was gaining commercial success in the Christian music industry. In turn, their success fed the contemporary worship music genre, expanding its appeal.

Since their debut, Sonicflood has sold almost two million albums, and produced top worship hits (often as covers) including I Could Sing of Your Love Forever, Resonate, Cry Holy and Here I am to Worship. In their early years the group earned two Dove awards and three further nominations, and one Grammy nomination.