Daniel/Revelation (Understanding The Books Of The Bible Series)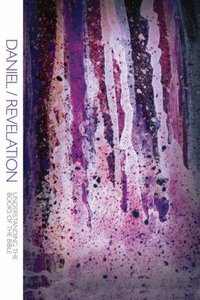 Two of the most dramatic and mysterious books in the Bible, Daniel and Revelation disclose many of their secrets when they're understood as the special kind of writing they are. They both use a particular literary form, known as apocalyptic, to convey their message of warning and encouragement to believers in crisis situations. This study guide equips groups to read and understand this kind of writing and to appreciate the messages of Daniel and Revelation for them today. The Understanding the Books of the Bible series enables groups to take a new approach to studying the Bible together. Instead of following artificial chapter and verse divisions, these Bible study guides lead groups through whole books following their natural outlines, and pose engaging questions for discussion and personal application all along the way.

- Publisher
You May Also Be Interested In
About "Daniel/Revelation (Understanding The Books Of The Bible Series)"
Two of the most dramatic and mysterious books in the Bible, Daniel and Revelation disclose many of their secrets when they're understood as the special kind of writing they are. They both use a particular literary form, known as apocalyptic, to convey their message of warning and encouragement to believers in crisis situations. This study guide equips groups to read and understand this kind of writing and to appreciate the messages of Daniel and Revelation for them today. The Understanding the Books of the Bible series enables groups to take a new approach to studying the Bible together. Instead of following artificial chapter and verse divisions, these Bible study guides lead groups through whole books following their natural outlines, and pose engaging questions for discussion and personal application all along the way.
- Publisher


Meet the Author
Christopher Smith
Rev. Dr. Christopher Smith (Ph.D., Boston College and Andover Newton Theological School) is Pastor of the University Baptist Church of East Lansing, Michigan (American Baptist). His articles have appeared in such publications as The Journal for the Study of the Old Testament, New Testament Studies, Novum Testamentum, and Vigilae Christianae.


He was a consulting editor to Biblica for The Books of The Bible, an edition of the Scriptures that presents the Bible without chapters and verses. One of the translators for The Voice, a contemporary version of the Bible that will be published in 2010
His other books include The Beauty Behind the Mask; The Books of The Bible (contributing editor), and After Chapters and Verses .
Other Titles In The "Understanding The Books Of The Bible" Series View All