Dogwood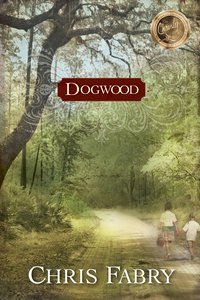 A Christy Award winner from the best-selling author of War Room!
In the small town of Dogwood, West Virginia, Karin has buried her shattered dreams by settling for a faithful husband whose emotional distance from her deep passions and conflicts leaves her isolated. Loaded with guilt, she tries to raise three small children and ?do life? the best she can. Will returns to Dogwood intent on pursuing the only woman he has ever loved?only to find there is far more standing in his way than lost years in prison. The secrets of Will and Karin's past begin to emerge through Danny Boyd, a young boy who wishes he hadn?t survived the tragedy that knit those two together as well as tore them apart. The trigger that will lay their pain bare and force them to face it rather than flee is the unlikely figure of Ruthie Bowles, a withered, wiry old woman who leads Karin so deep into her anger against God that it forces unexpected consequences.

- Publisher
You May Also Be Interested In
About "Dogwood"
A Christy Award winner from the best-selling author of War Room!
In the small town of Dogwood, West Virginia, Karin has buried her shattered dreams by settling for a faithful husband whose emotional distance from her deep passions and conflicts leaves her isolated. Loaded with guilt, she tries to raise three small children and ?do life? the best she can. Will returns to Dogwood intent on pursuing the only woman he has ever loved?only to find there is far more standing in his way than lost years in prison. The secrets of Will and Karin's past begin to emerge through Danny Boyd, a young boy who wishes he hadn?t survived the tragedy that knit those two together as well as tore them apart. The trigger that will lay their pain bare and force them to face it rather than flee is the unlikely figure of Ruthie Bowles, a withered, wiry old woman who leads Karin so deep into her anger against God that it forces unexpected consequences.
- Publisher


Meet the Author
Chris Fabry
Chris Fabry is a 1982 graduate of the W. Page Pitt School of Journalism at Marshall University. He is heard on Chris Fabry Live! each weekday on Moody Radio, the Love Worth Finding broadcast, and other radio programs. You may have also heard Chris cohosting programs for Focus on the Family radio. He and his wife, Andrea, live in Colorado and are the parents of nine children.
Chris recently released his first adult novel entitled Dogwood, which is set in his native state of West Virginia. He has published more than 60 other books, including many novels for children and young adults. He co-authored the Left Behind: The Kids series with Jerry B. Jenkins and Tim LaHaye, as well as the Red Rock Mysteries and the Wormling series with Jerry B. Jenkins. RPM is his latest series for kids and explores the exciting world of NASCAR. Visit his Web site at www.chrisfabry.com.