Early Christian Doctrines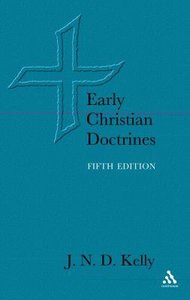 The acquisition of the A & C Black theology list brings major Biblical commentaries and some of contemporary theology's most distinguished scholars to Continuum's already outstanding list. Continuum plans to build on the A & C Black list and its Continuum, Chapman, and Mowbray religious book programs to further expand its leading position in religious publishing.A history of the doctrines of the Early Church, written and arranged with exceptional clarity by a leading patristic scholar. Canon Kelly describes the development of the principal Christian doctrines from the close of the first century to the middle of the fifth, from the end of the apostolic age to the council of Chalcedon.

- Publisher
You May Also Be Interested In
About "Early Christian Doctrines"
The acquisition of the A & C Black theology list brings major Biblical commentaries and some of contemporary theology's most distinguished scholars to Continuum's already outstanding list. Continuum plans to build on the A & C Black list and its Continuum, Chapman, and Mowbray religious book programs to further expand its leading position in religious publishing.A history of the doctrines of the Early Church, written and arranged with exceptional clarity by a leading patristic scholar. Canon Kelly describes the development of the principal Christian doctrines from the close of the first century to the middle of the fifth, from the end of the apostolic age to the council of Chalcedon.
- Publisher


Meet the Author
J N D Kelly
J.N.D. Kelly is Principal of St. Edmund Hall, Oxford, England. He is acknowledged internationally as an authority on patristic Christian thought. Dr. Kelly is also the author of "Jerome, "which "Library Journal ""highly recommended for every serious religious collection."