Every Waking Moment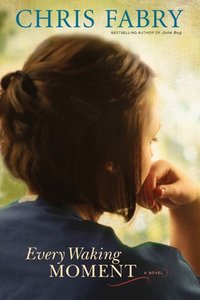 Treha Langsam is a mysterious young woman who has fallen through the cracks, much like many of the elderly people she works with at Desert Gardens Retirement Home. But Miriam Howard, director of the facility, sees her extraordinary gift and untapped potential. Treha is a whisperer of sorts, calling those who have slipped into dementia back to a life of vibrant, if only temporary, clarity.

When Treha?s and Miriam?s stories intertwine with a documentary team looking for stories of the elderly, Treha?s gift is uncovered, and the search begins for answers to the mysteries of her past. As their paths converge, each person is forced to face the same difficult question: What if this is as good as my life gets?

An uplifting, human tale of an ordinary woman with an extraordinary gift.

- Publisher
You May Also Be Interested In
About "Every Waking Moment"
Treha Langsam is a mysterious young woman who has fallen through the cracks, much like many of the elderly people she works with at Desert Gardens Retirement Home. But Miriam Howard, director of the facility, sees her extraordinary gift and untapped potential. Treha is a whisperer of sorts, calling those who have slipped into dementia back to a life of vibrant, if only temporary, clarity.

When Treha?s and Miriam?s stories intertwine with a documentary team looking for stories of the elderly, Treha?s gift is uncovered, and the search begins for answers to the mysteries of her past. As their paths converge, each person is forced to face the same difficult question: What if this is as good as my life gets?

An uplifting, human tale of an ordinary woman with an extraordinary gift.
- Publisher


Meet the Author
Chris Fabry
Chris Fabry is a 1982 graduate of the W. Page Pitt School of Journalism at Marshall University. He is heard on Chris Fabry Live! each weekday on Moody Radio, the Love Worth Finding broadcast, and other radio programs. You may have also heard Chris cohosting programs for Focus on the Family radio. He and his wife, Andrea, live in Colorado and are the parents of nine children.
Chris recently released his first adult novel entitled Dogwood, which is set in his native state of West Virginia. He has published more than 60 other books, including many novels for children and young adults. He co-authored the Left Behind: The Kids series with Jerry B. Jenkins and Tim LaHaye, as well as the Red Rock Mysteries and the Wormling series with Jerry B. Jenkins. RPM is his latest series for kids and explores the exciting world of NASCAR. Visit his Web site at www.chrisfabry.com.